Stepping back, slowing down, taking time to reflect and refresh. These are positive and healthy actions we should all take from time to time. Some additions at the Historic Collinsville Pioneer Settlement in rural Montgomery County are creating the perfect environment to help you do exactly that.
The pioneer settlement promises that you'll step back in time for a glimpse of what life was like from 1840 – 1880. That may or may not sound relaxing to you, but when you step out of your vehicle after a long drive around the county roads, hear the birds chirping, watch the leaves rustle in the breeze, and breathe in the fresh air, your stress level instantly decreases!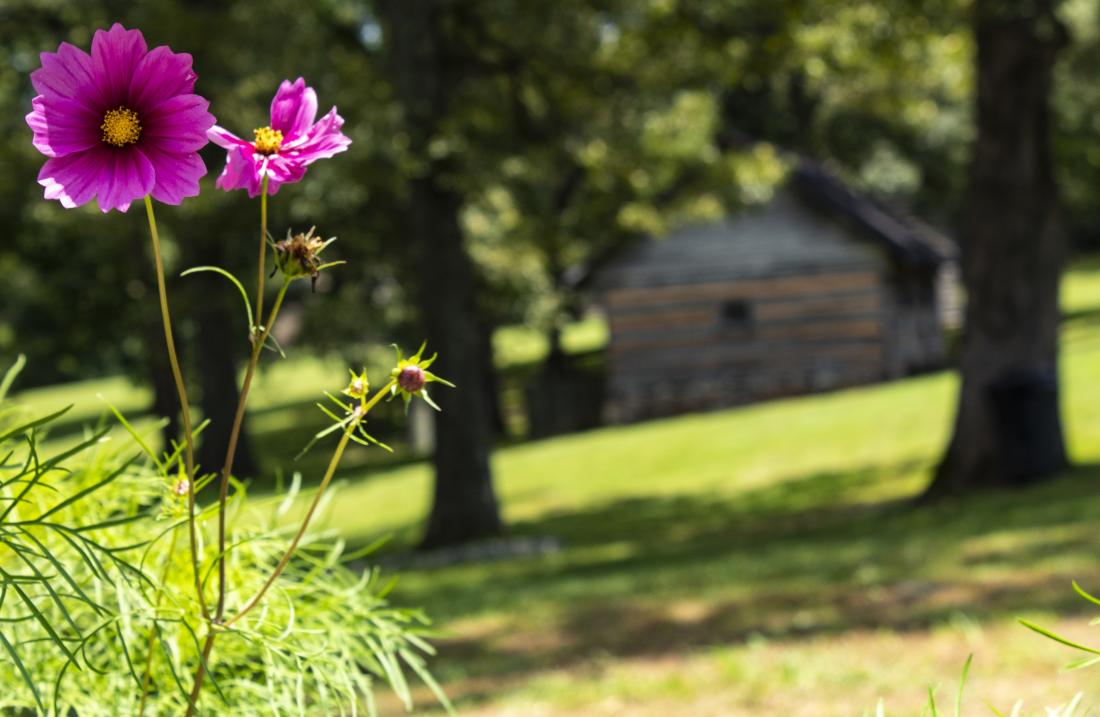 First things first: Historic Collinsville Pioneer Settlement's 16 structures are spread over 40 rolling acres of beautiful, remote countryside. A self-guided tour will give you plenty of space to safely social distance, while strolling and enjoying the expansive grounds at your own pace.
Since closing the 2019 season in October, property manager Linda Ebel has worked hard to enhance the experience for visitors. From tucked away seating areas, to more flowers, a new fire pit, and a lot of clearing and cleaning around the grounds, visitors can immerse themselves into the historic time and place more fully than ever.
One of the most significant changes is the addition of a Teacher's Residence, located across from the Wildwood Church/Schoolhouse. This home represents the late 1800s, expanding the timeline of the pioneer settlement's illustrated era. Many well-to-do families at this time would have donated small homes for traveling teachers. Female teachers would have made about $30 a year, while males made up to $60 a year. So even on this very meager income, you'll notice nice, but simple, furniture and accommodations. You'll also want to look outside by the doorway and see the rules that the teachers were expected to abide by.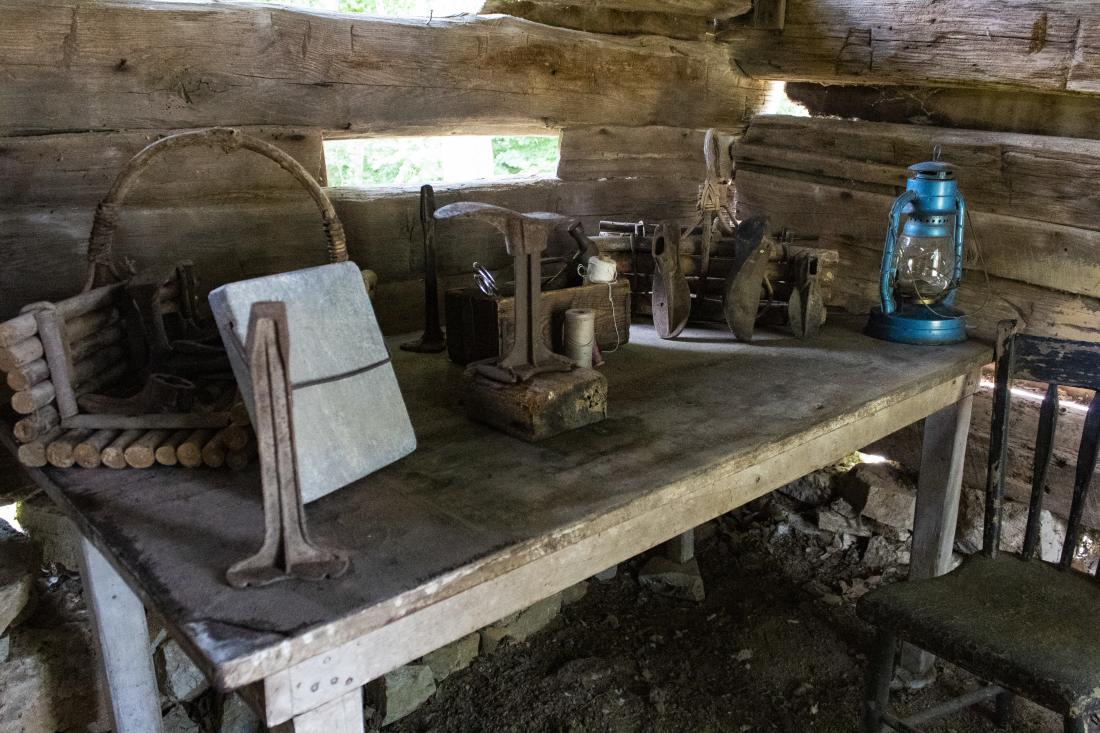 Also new is the conversion of a chicken coop into a Cobbler's Shop. By this time, cobblers both made and repaired shoes. They would travel to rural communities and set up shop in return for room and board.  An unused chicken coop would make a perfect shop. You'll see the small tools necessary to fashion and repair leather. When the cobbler ran out of work, he would move on to the next town.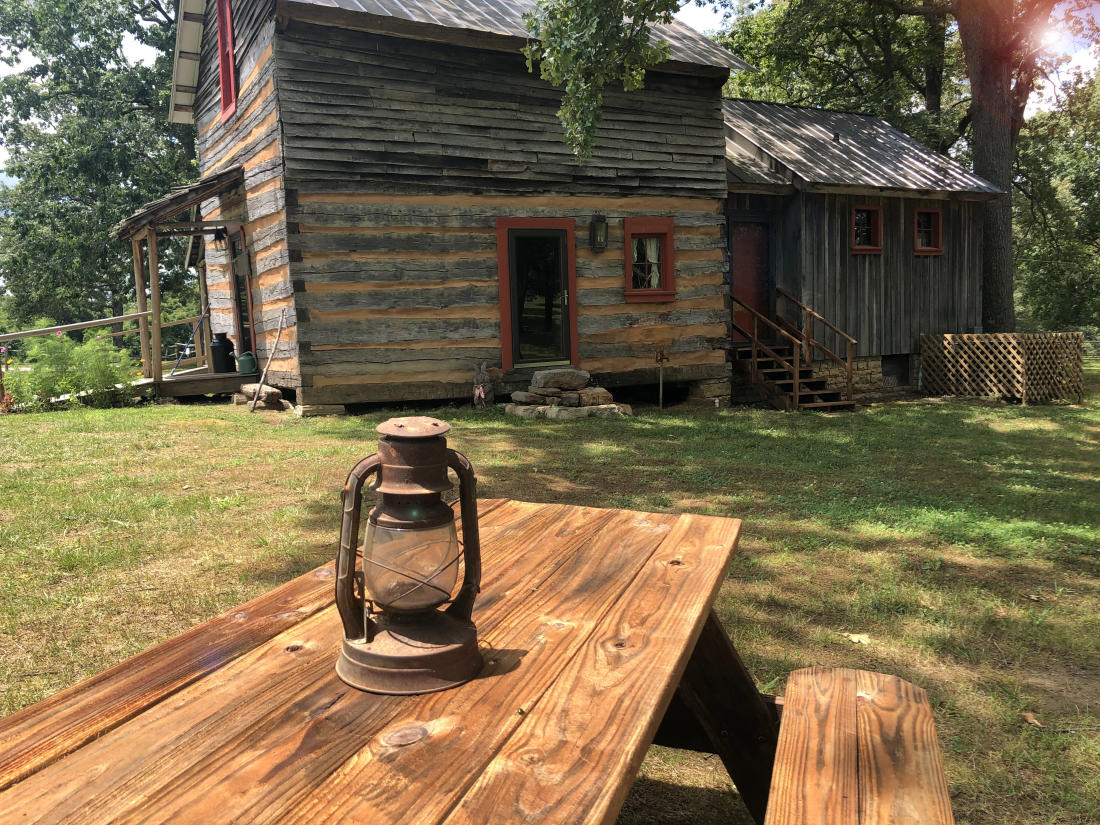 While Collinsville has been open to the public since 1997, it's still very much an undiscovered gem along the backroads of rural Tennessee. It's an ideal place for children to keep learning while having fun. It's also a terrific destination for solo travelers who want to unwind and self-pace. Take a picnic, enjoy a swing, reconnect or reflect, and make a day of life in the mid-19th Century.
What to Know Before You Go:
Tours are self-guided. You'll receive a map at the Visitor Center.
Hours for the 2020 season are Friday-Saturday, 11a.m. – 4p.m. and Sunday, 1– 4p.m.
Collinsville is closed on holidays.
Please wear appropriate outdoor shoes.
Regular daily admission is $7 for ages six and up.
Private guided tours are available with reservations on weekdays.
You can also rent Historic Collinsville for private parties, events and weddings.
For more information about Historic Collinsville, upcoming events, or how to sponsor an event, please visit www.historiccollinsville.com, follow them on Facebook, or contact Linda Ebel by phone or email at 931-245-4344 or linda@visitclarksvilletn.com.