Film Industry
Many communities in Tennessee have historic downtown squares, picturesque landscapes, parks, and other landmarks of rich heritage for film and television projects. Clarksville has all of these types of locations plus more. Our biggest assets to production companies filming in Tennessee are literally our biggest assets. Warehouses! We have several warehouses that can be converted as studio space.
Do you need buildings with thousands of square feet, clear span, and high ceilings to use as studio space? We've got exactly what you need! With many warehouses available to be converted into studio space, Clarksville can meet your indoor filming needs. We also have office building complexes for larger production needs. These office buildings are great for wardrobe, make-up, dressing rooms, art departments, pre-production, etc…Many of these facilities are located near exit 4 off of I-24.
From our spacious warehouses to our quaint downtown we have spaces and sights available. Examples of artists and producers who have used locations all over Clarksville-Montgomery County: The Monkees' who filmed Last Train to Clarksville, an episode of Extreme Home Makeover, a Maxwell House commercial that ran in the 90s, and music videos for Kenny Rogers, Sheryl Crow, Clint Black, Craig Morgan, and Trisha Yearwood. All site visits and inquires must be scheduled by contacting Visit Clarksville, 931-245-4337.
Below you will find a sample of the Clarksville sites available to the film industry.
Potential Film Locations
Emerald Hill/APSU Alumni Center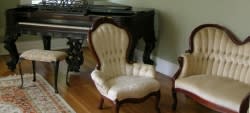 APSU Browning Building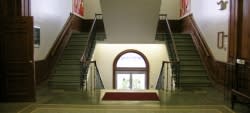 APSU President's Home
Private Clarksville Home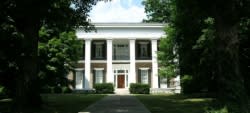 Private Clarksville Home 2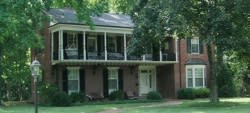 Private Clarksville Home 3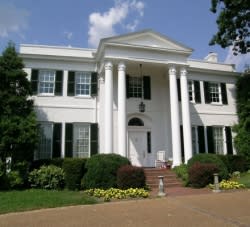 Private Clarksville Home 4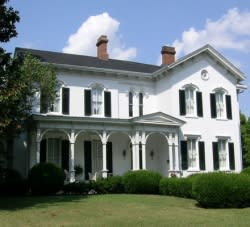 Private Clarksville Home 6 Pool House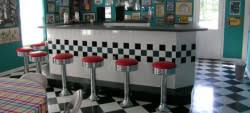 Conwood Company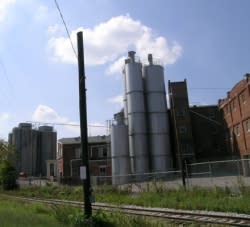 Downtown Franklin Street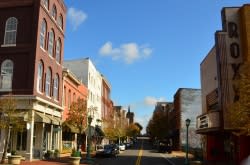 Smith Trahern Mansion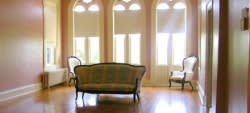 APSU's Morgan University Center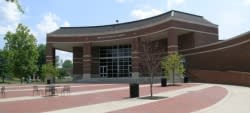 Nave and Chancel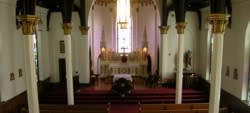 Old Ringold Mill (no building)
Sanctuary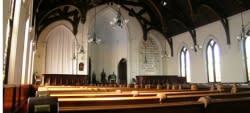 Trinity Parish