Can you believe there are just three more weeks until the first day of Fall? With the weather starting to cool down, there are lots of fun events in store for this month. You will find everything from live music and art shows to a videogame competition and the return of college football. Check out our schedule below to plan your next trip to Clarksville.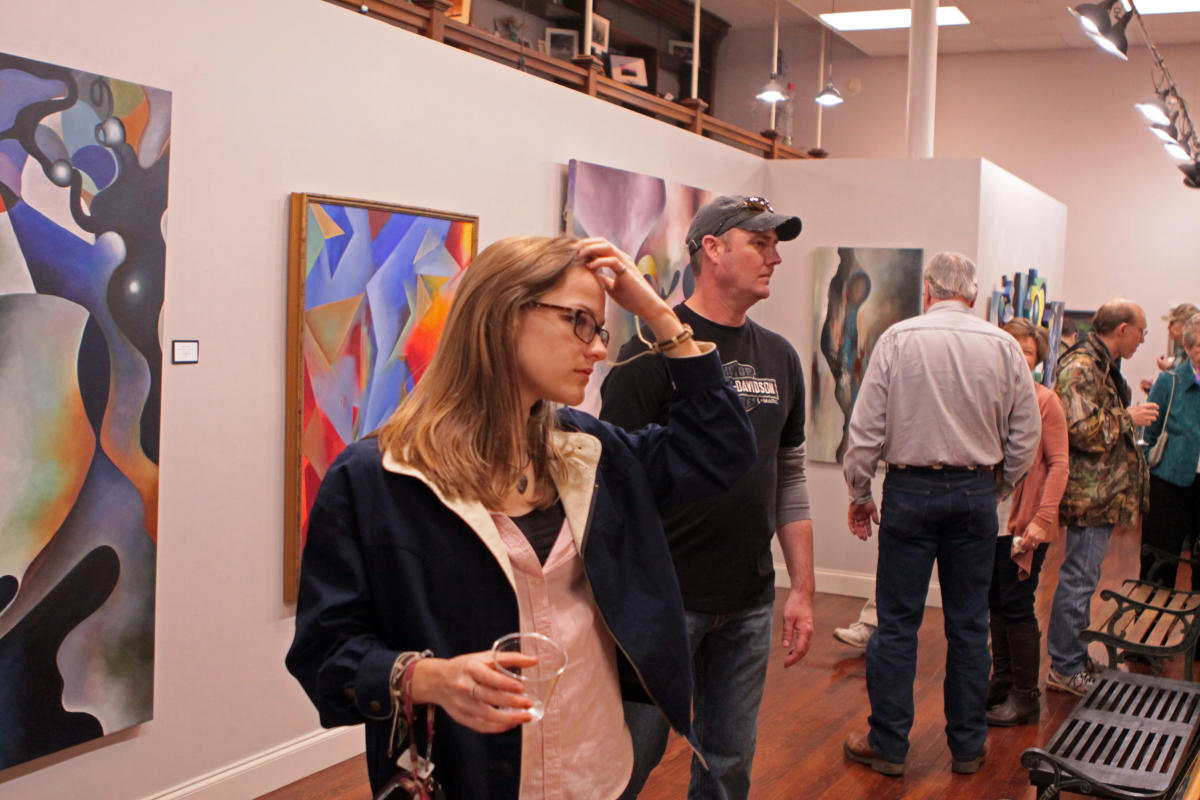 First Thursday ArtWalk at Downtown Artists Co-op
September 1 – First Thursday ArtWalk
Kicking off the first day of September, the Downtown Artist Co-op will be hosting their monthly First Thursday ArtWalk. Enjoy complimentary wine and treats while perusing the shops and art galleries around Downtown Clarksville. You will have the chance to meet artists, enjoy live music, and find that perfect piece for your gallery at home.
September 6 – Nashville Symphony Concert at Downtown Commons
We know how hard it can be to go back to work after a three-day weekend. Make it a little easier by giving yourself something to look forward to. The Nashville Symphony is performing in Clarksville the Tuesday following Labor Day. There will be an Instrument Petting Zoo at 6 p.m. for guests of all ages to learn about the instruments they will be hearing through touch and play. The concert will begin at 7 p.m. Be sure to bring chairs and a picnic.
September 9 - 10 – RiverFest
Clarksville's favorite music festival is back for its 33rd year! Come enjoy live music performances, local eateries, a cardboard boat regatta, shopping with local vendors, and recreational activities for the entire family. Riverfest is free and open to the public. A full music lineup is available on their website.

F2CON at Wilma Rudolph Event Center
September 9-10 – F2CON
F2CON is back for its third year. Located in the Wilma Rudolph Event Center, this competitive online gaming tournament caters to all skill levels and interests. A junior competition is being introduced this year for children ages 16 and under. F2CON 2022 will feature 14 tournaments with a $10,000 pot bonus.
September 10 - Bankin Festival
For just $10, you can enjoy live music, vendors, food, art, and outdoor recreation all while supporting Urban Ministries Safe House. Artists include the Lamont Landers Band, Lone Watie, Annamarium, Sugarkit, Burn The Treaty, Shelton Slack and Friends, and Jeremy Holt & the Tennessee Field Hands.
September 10 – Cooling at the Cave
Did you know live music used to happen at Dunbar Cave every week? Well, it is making a return on the 10th at Cooling at the Cave with the Cumberland Winds Jazz Project. Tickets are $25 per person or $60 per car and go towards maintaining and upgrading Dunbar Cave State Park.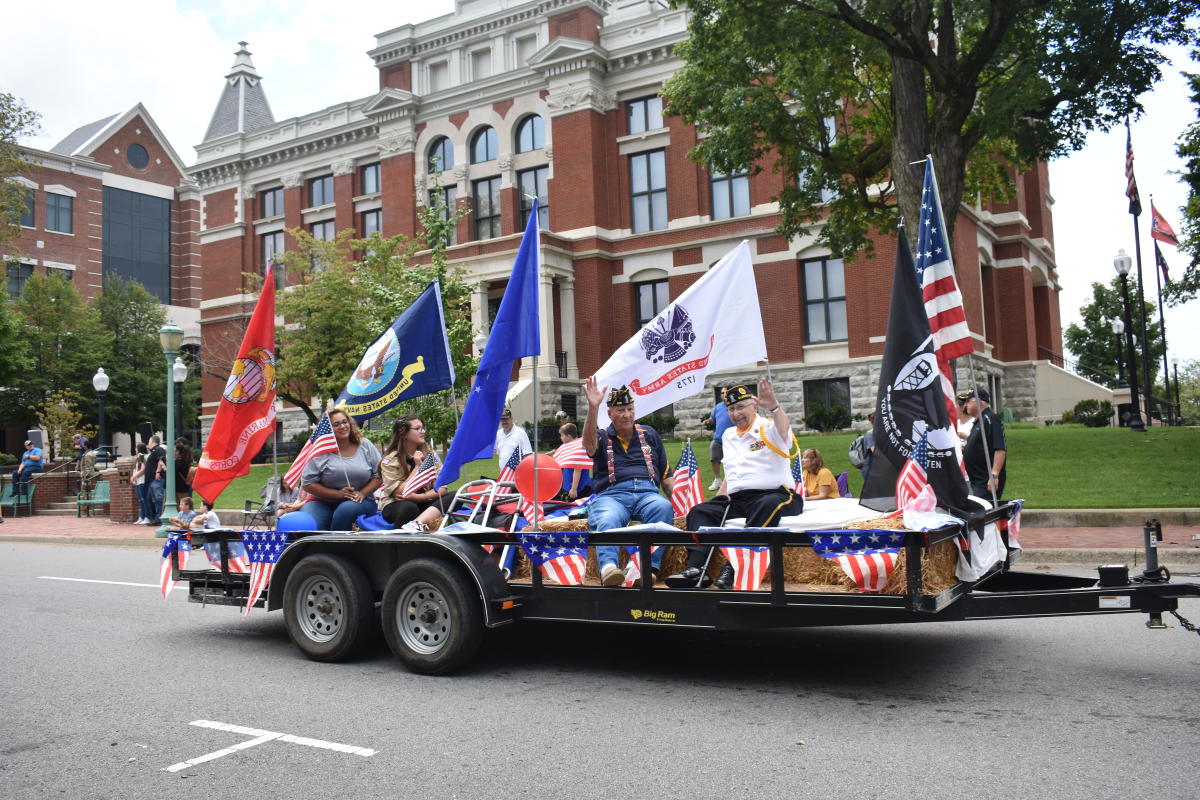 Welcome Home Veterans Parade in Downtown Clarksville
September 17 – Welcome Home Veterans Parade
Join Clarksville as we support our veterans in the annual Welcome Home Veterans Parade throughout Downtown Clarksville. The parade begins at 10 AM and will last approximately one hour.
September 17 – Sevier Day at Fort Defiance
Fort Defiance will host its annual Sevier Day with a focus on the frontier and colonial history of Clarksville. Native American and frontier reenactors will demonstrate flint knapping, an authentic blacksmith operation, frontier camp life, and flintlock musket firing.
September 17 – Frolic on Franklin
Come shop from local vendors in Downtown Clarksville at Frolic on Franklin. Forty booths will line the 100 block of Franklin Street with items like photography, paintings, pottery, jewelry, and glass items available for purchase. Check out a local downtown restaurant while you are perusing the booths.
Visit the Wilma Rudolph Event Center to learn about and support Clarksville's Hispanic Community. Peruse the food and product vendors, hear live music and enjoy cultural performances.
September 23 & 24 – Magic of the Mind at the Customs House Museum & Cultural Center
Are you ready to be amazed? This truly magical couple will be doing two shows at the Customs House Museum & Cultural Center in Downtown Clarksville this month. Bring a book or magazine and you may just be part of the show! Shows are for ages 14 and up.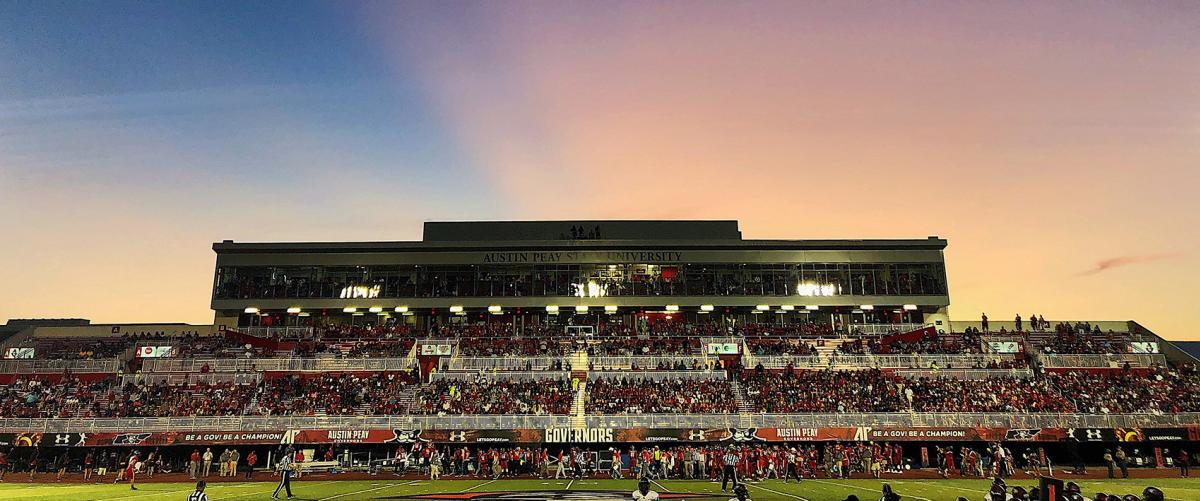 Austin Peay State University's Fortera Stadium. Photo Courtesy of Michelle Elise Photography
September 24 – APSU Homecoming Parade & Game
Let's Go Peay! The Austin Peay State University Governors will take on the Eastern Kentucky University Colonels for APSU's annual Homecoming Game. The game will begin at 3 p.m. with tailgating occurring before. Watch the APSU Homecoming Parade that morning at 10 a.m. for a day full of school spirit! A full schedule of activities, as well as ticket information, is provided on APSU's website.
September 24 - Picnics & Pickin' at Historic Collinsville
Leave the hustle and bustle of the city to enjoy live music from a 19th-century style string band at Historic Collinsville. While visiting the 1800s pioneer settlement, visitors will also be able to view demonstrations of axe throwing, corn shelling, spinning and weaving, herbal medicine, and writing with dip pens. Historians will be in the buildings at Historic Collinsville to share their rich history. Butter making will also be available for an additional fee.
September 30 & October 1 – Clarksville Artsville Fest
Visit Downtown Clarksville to celebrate local artists, artisans, and small businesses at the Clarksville Artsville Fest. Guests will be able to watch live music and art performances, dine at local food trucks, view art shows, shop with local vendors, and interact with the Chalk Walk. The festival kicks off with ArtLink's Gala Event & Juried Art Show in a speakeasy-themed Sanctuary on Main. Clarksville Artsville Fest is hosted by ArtLink and LOCAL Clarksville.