March brings such a sense of renewal and excitement. Spring officially begins on March 20 so this month is full of nature, markets, and outdoor recreation.
1 – Cumberland Winds: Jazzing Words & Tunes
The third annual program includes readings featuring works of Langston Hughes, along with the varied music of spirituals and New Orleans-style jazz which honors the profound contributions African Americans have made to the history of American music. The event will take place at 7 PM at the Roxy Regional Theatre. Tickets are $20.
See the art and meet the artists at Clarksville's First Thursday Artwalk. This free event is held at various downtown businesses, headquartered at the Downtown Artists Co-Op, from 5 - 8 PM. on the first Thursday of each month.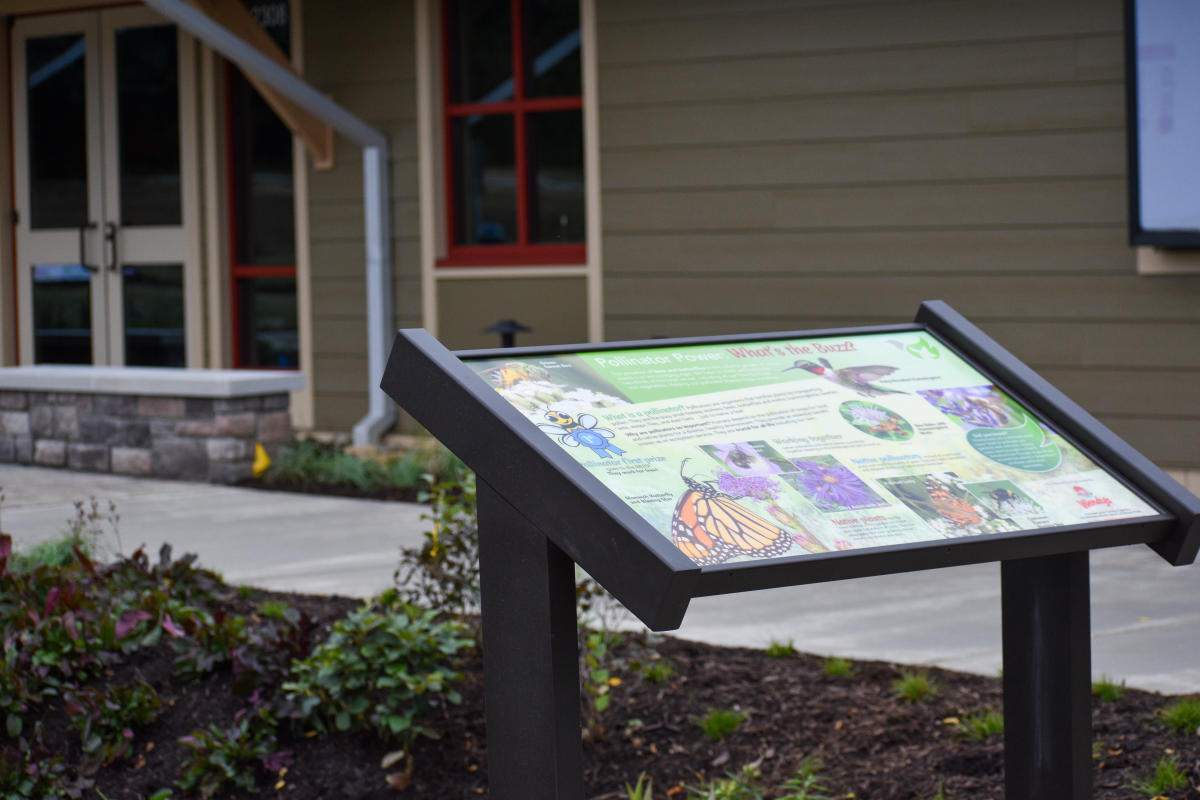 Rotary Park - Wade Bourne Nature Center
4 – Guided Hike at Rotary Park's Blue Bird Trail
This guided hike takes visitors on Rotary Park's Blue Bird Trail. Be mindful of the weather when choosing what to wear. The Blue Bird Trail is rated moderate. Guests will meet at the Wade Bourne Nature Center at 9 AM.
Sunday on Strawberry is a market held on the first Sunday of each month at the corner of Strawberry Alley and North 2nd street in Historic Downtown Clarksville. 18 local vendors will be selling everything from organic produce and fresh sourdough bread to handmade jewelry and crystals. The shops on Strawberry Alley will be participating, as well, with exclusive Sunday on Strawberry merch and storewide sales and specials. The market will be open from 11 AM until 3 PM.
In 1919, a young independent publisher finds himself besieged by two authors- a gifted college friend and a very secret mistress. As he temporizes with these two, a machine of mysterious provenance and purpose has arrived and is spewing out stacks of pages that will throw the publisher's every hope and plan into disarray. Tickets are $30 for adults and $15 for children ages 10 and under.
Miss Tennessee Pageant
10-11 – Miss Tennessee USA & Miss Tennessee Teen USA Pageants
The 2023 Miss Tennessee USA and Miss Tennessee Teen USA pageants will be hosted at the George and Sharon Mabry Concert Hall at Austin Peay State University. While the final pageant on Saturday is sold out, the preliminary pageant on Friday still has tickets available. Tickets begin at $55.
10 – Olivier Latry, Pipe Organ Concert
French organist Olivier Latry is one of the most distinguished concert organists in the world today. He maintains a full schedule of concert performances, appearing regularly as a soloist at prestigious venues and festivals and with leading orchestras around the world. He is also one of three titular organists at the Cathedral of Notre-Dame in Paris. Latry will be performing at Madison Street United Methodist Church at 7:30 PM. Tickets start at $22.
Head to Rotary Park to learn the basics of bird watching. Topics covered will include binocular operation, bird identification, best birding practices, and a field usage guide. The program is free and suitable for ages 8+. The event begins at 9:15 AM.
17 – Horror Movie and Mingle Night at Velvet Ghost Boutique
Join like-minded spooky friends at Velvet Ghost Boutique's Horror Movie and Mingle Night. Popcorn, snacks, and sodas will be provided along with the showing of a classic horror film. The event begins at 6:30 PM and tickets are $10.
Back by popular demand, this genre-blending work is a captivating blend of cultures, supported by an all-star cast for a performance that truly defies description. Golijov's work for chorus, orchestra, vocal soloists, and dancers stands out as one of the most important works of the last 50 years. Salsa, flamenco, Gregorian chant, and various folk styles are blended masterfully in this rarely presented work. La Pasion will be performed at 7:30 PM on Saturday, March 18, and at 4 PM on Sunday, March 19. Both performances will be in the George and Sharon Mabry Concert Hall at Austin Peay State University.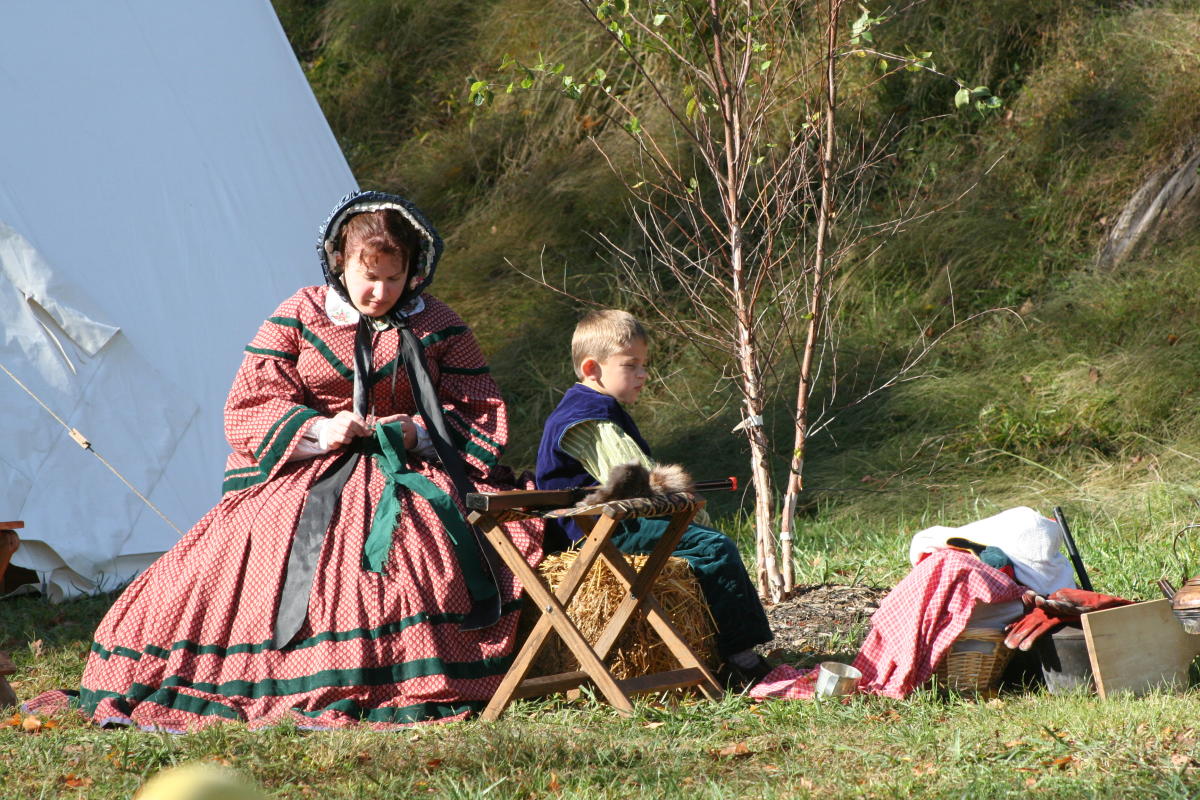 Fort Defiance Civil War Park & Interpretive Center
18 - History Alive: Understanding Calligraphy at Fort Defiance
Fort Defiance Civil War Park will host various hands-on activities with their new History Alive program. Participants will be asked to "think like historians" with classes, workshops, and educational workshops. Learn more about why understanding and reading calligraphy is an important skill. During the class, you will have an opportunity to practice transcribing different documents. Practice writing calligraphy with both feather quills and metal nib pens. Registration is free, but there are limited spaces available. This event is for ages 10+ and will last from 12-1 PM.
Head out to Old Glory Distilling Co. to see over 50 craftsmen as they showcase their wares and unique trades. The event will also have food trucks, craft cocktails, distillery tours, and yard games. Admission for the event is $1 and kids ages 12 and under have free admission. The Spring Craftsmen's Fair will be open from 10 AM until 4 PM.
18 – ClarksvilleCon
ClarksvilleCon is a collectors' mecca convention. Striving to be Tennessee's best and truest comic convention, the event features fandoms of multiple genres. ClarksvilleCon will have exhibitors that cater to a wide spectrum of interests. In addition, a roster of comic industry professionals and fandom-related celebrities are guaranteed to be in attendance for fans to meet and greet. ClarksvilleCon is $20 per ticket and will run from 10 AM until 5 PM.
19 – Spring Plant & Garden Market
Join us for our 1st Annual Spring Plant and Garden Market will include a plant swap, plant education, succulent potting activity, and more! In addition to the plant and garden area, there will be a variety of local vendors with jewelry, skin and body care, candles, clothing, electronics, paintings, food trucks, and more to shop from. The kids' area will consist of free bounce houses, outdoor games, and other activities. There will also be live music. The event will be from 10 AM until 4 PM and is free and open to the public.
22 – Roxy's Sloshed-Speare: Romeo and Juliet
The Roxy Regional Theatre is looking to spread the word of the Bard in a fun, engaging, and entertaining way. Sloshed-Speare incorporates an abridged Shakespeare play with some adult beverages thrown in. With every donation of $5 or more from the audience, the players can receive life-saving sustenance in the form of a shot of top-shelf liquor. Thus, they become inebriated throughout the performance, not only for your entertainment but, more importantly, for your education. Join the Roxy as they entertain and educate audiences with a fresh and modern-ish take on the works of the literary lush himself, William Shakespeare. Tickets are $25 and the event begins at 7 PM.
Sevier Station
25 - Frontier Life at Sevier Station
Join park staff for a guided tour of Sevier Station. This is a great opportunity to visit the station while the staff is present to answer questions. While guests observe the oldest building in Montgomery County, they will learn about the Sevier Family and the history of the property. There will also be items on display both inside and outside the home. The event will be from 10 AM until 2 PM and is free and open to the public.
26 – Egg Hunt at The Goobs Small Business Warehouse
Join The Goobs Small Business Warehouse for their first Easter Egg Hunt. In addition to egg hunts for children and dogs, there will also be vendors, food, games, and giveaways. The event begins at 11 AM. Registration is required.
Welcome to Almost, Maine, a place that's so far north, it's almost not in the United States. It's almost in Canada. And it's not quite a town, because its residents never got around to getting organized. So it almost doesn't exist. One cold, clear winter night, as the northern lights hover in the star-filled sky above, the residents of Almost, Maine, find themselves falling in and out of love in unexpected and hilarious ways. Knees are bruised. Hearts are broken. But the bruises heal, and the hearts mend — almost — in this delightful midwinter night's dream. This production is being presented in theotherspace, the 50-seat black box theatre located upstairs at the Roxy. The showings begin at 7 PM. Tickets are $30 for adults and $15 for ages 10 and under.
29 – Roxy Reads: Red Speedo
The Roxy Reads series is the perfect opportunity to sit back and listen to what makes great plays work: the story. Ray is competing for the Olympic team and a deal with Speedo when someone's stash of performance-enhancing drugs is found in the locker room fridge, He has to crush the rumors or risk losing everything. A sharp and stylish play about swimming, survival of the fittest, and the American dream of a level playing field — or of leveling the field yourself. Stick around after the reading for a talkback with the company of actors to discuss thoughts, impressions, and analysis of the selected work. Tickets are $25 and the event begins at 7 PM.
31 - Ultimate Girls' Night Out at Mochas & Minis
Meet new friends and spoil yourself at Mochas and Mini's Ultimate Girls' Night Out. Services include flash sheet tattoos, facials, lash lifts and tints, permanent jewelry, massages, lip filler, and botox. Vendors will be present, the cafe will be open for food and drinks, and a disco cowgirl photo booth will be set up. Tickets begin at $80 and include one service of the guest's choosing. The event begins at 4 PM.
See our full event calendar to see all the fun activities this month.