UPDATED JULY 29, 2022
Whether you are taking your sweetie out for a lunch date, or stopping in quickly to grab a to-go order, or making an impression with cake for a celebratory occasion, Clarksville has a variety of eateries and bakeries for satisfying your demands. These six offer the unique flavors of Middle Eastern cuisine, German, French, and European-American.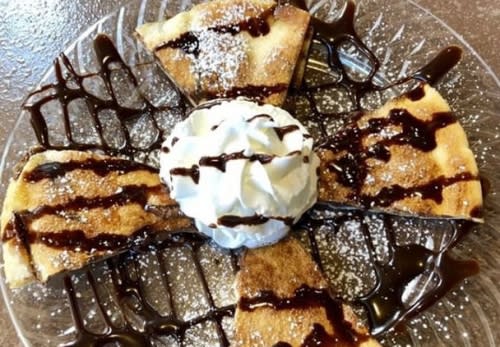 Never underestimate the power of a great lunch meeting or date, and when the food is fresh and prepared with care and speed, you can't go wrong. Hot Pita on Franklin Street brightens your palate with all kinds of veggies, proteins like lime cilantro shrimp, lamb, and more, and a variety of sauces from cucumber to remoulade to special dressings and marinades. Hot Pita can plate anything as a pita, a salad, or a rice bowl. Owners Farid and Heidi Rostampour are often behind the counter, serving, taking orders, and giving delivery instructions. This couple delivers on Hot Pita desserts, too. The chocolate pita is oozing with chocolate and accompanied with whipped cream. For a taste of the Southern, they offer banana puddings in small mason jars that sell out almost daily, and after one bite, you close your eyes and there's no doubt why this creamiest of banana puddings is being delivered all over the downtown area.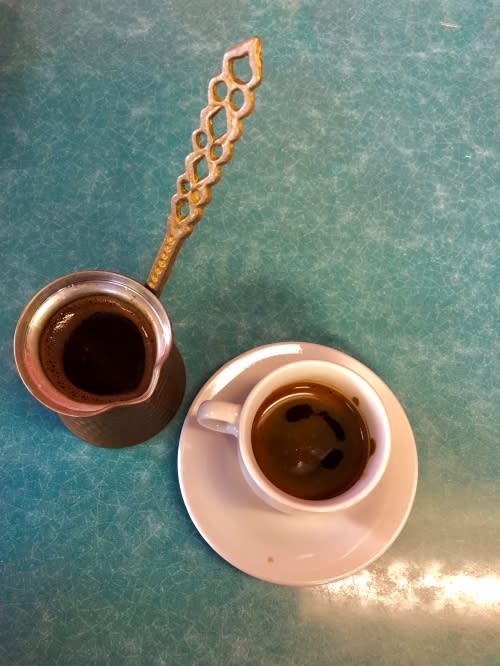 A short stroll from Austin Peay State University, you'll find a table at The Mediterranean Grill at 541 Franklin St. The Mediterranean Grill boasts Middle Eastern cuisine that hits the mark with authenticity. The family-owned restaurant features homemade recipes for everything from the standard staples like falafel, gyros, shawarma, hummus, baba ganoush, lebneh, and tabouleh, to mujadarrah (a vegetarian dish with lentils), semek (whole grilled fish dish), and tagen bamia (lamb with rice and okra stew). Turkish coffee is served every day, along with a variety of desserts from the traditional pastries such as baklava and warbat to the cakes, basbousa bil-kishta and namoura. The list goes on and you can fill a whole evening date with trying desserts and drinking coffees.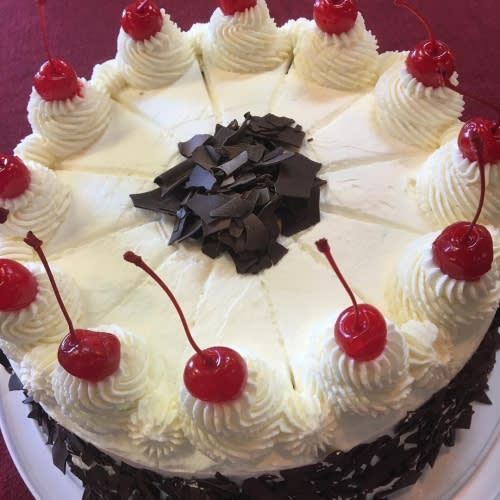 Another stop downtown, on the Frosty Morn side of the city, Silke's Old World Breads prepares a wide variety of German breads, cakes, specialties, as well as pizzas, soups, salads, and more. Silke's must be included in every discussion of Clarksville eateries and bakeries, as the staff is always creating seasonal delicacies and sweets—heart-shaped hazelnut cookies, chocolate truffles, and more for holidays and special occasions. You can take home a lot more than sweets from Silke's too, since they have a deli with organic meats and cheeses, and all types of breads perfect for planning a breakfast in bed the next day.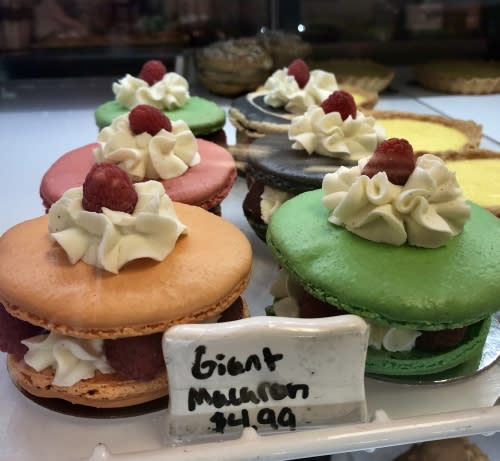 Settle into either location of this French eatery and bakery. Madeleine's Place opened in downtown Clarksville in 2020 and kept their original location in St. Bethlehem if you're on Wilma Rudolph Blvd. Serving breakfast, lunch, and an early dinner (6 am - 6 pm), Madeleine's Place offers a variety of French specialties from both sweet and savory crêpes to croque monsieur, croque madame, Reuben, Niçoise salad, French onion soup, eclairs, croissants, breads, macaroons, madeleines, millefeuille, turnovers, and so many treats I can't possibly name them all. I'm hitting the high points of the menu here—there's so much more. Madeleine's Place makes a top-shelf creme brûlée that satisfies. (Confession: I would keep it a secret, but it would be wrong of me for all of you who seek perfect creme brûlée as I do.) Madeleine's Place is quickly becoming a busy little bistro, as they also offer coffees, espresso-based drinks, and ice cream by the scoop. You don't want to miss this Parisian stop in Clarksville.
You might be headed out the Madison Street & Sango side of town, and if so, slide into Golly G's Coffee, Ice Cream & Sweets after a baseball game, or as your headed out to any event, and get everything from Superhero and Tennessee Fudge flavors of ice cream (among quite a mouthwatering selection), to giant cinnamon rolls and cookies, to hot fudge brownies, an Affogato (Plumbline coffee espresso over any flavor ice cream...hint: Sweet Butter Cream). Golly G's has all of your take-me-out-to-the-ballgame favorites like chili dogs and grilled cheese as well as hot pretzels and cheese dip. They even have organic energy bites for pre-game snacks. Banana splits, The Golly G (it'll make you say it), and all of the malts and milkshakes and ice cream concoctions you could possibly dream of are here. This is a place to bring your whole team and your families.
Stop into any of these locally-owned restaurants and sweet spots to satisfy your cravings. See more Clarksville dining options at visitclarksvilletn.com/restaurants.