It is always a little surprising (and a lot of fun) to see what blogs readers have enjoyed most during the year. More than 67,500 of you read our blogs in 2021, and we hope you found inspiration and ideas to plan a perfect Clarksville trip. If you missed any of these Top 9 favorites, click the Keep Reading buttons to enjoy the quick reads and beautiful photography. We hope to see you in Clarksville in 2022!
9. 7 Ways to Enjoy the Diverse Food Culture in Clarksville
Food from cultures around the world is something most people don't often expect to find in Clarksville.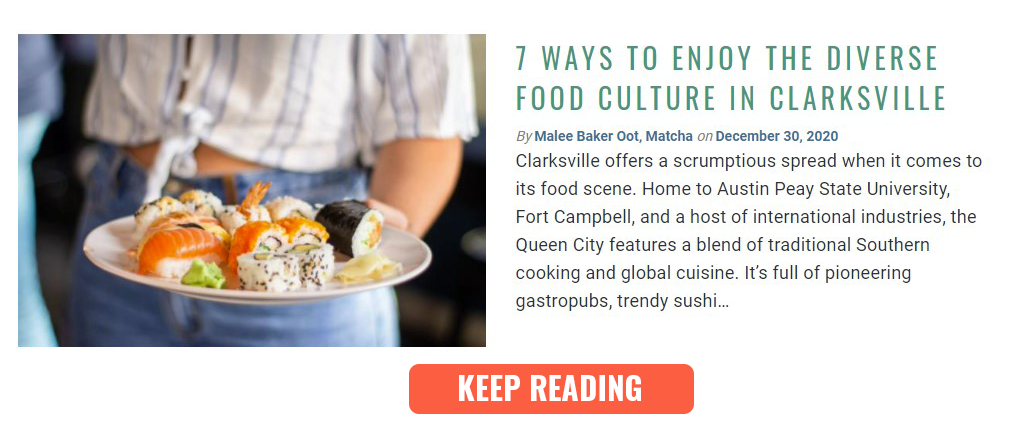 8. 9 Kid-Favorite Things to Do in Clarksville, TN
Family travel blogs featuring kids' activities are always of great interest to Visit Clarksville's blog and social media audiences.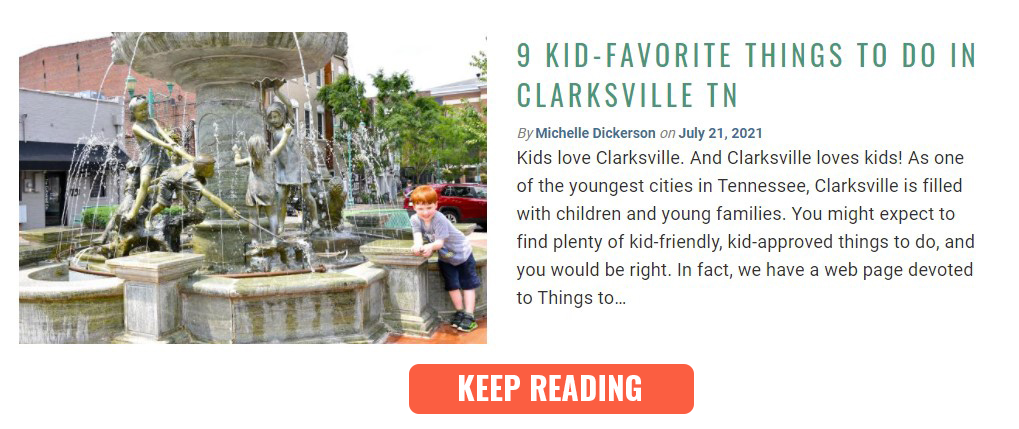 7. Why Clarksville's Downtown Market is #1 in America
If you haven't discovered Downtown Market yet, we hope you do in 2022!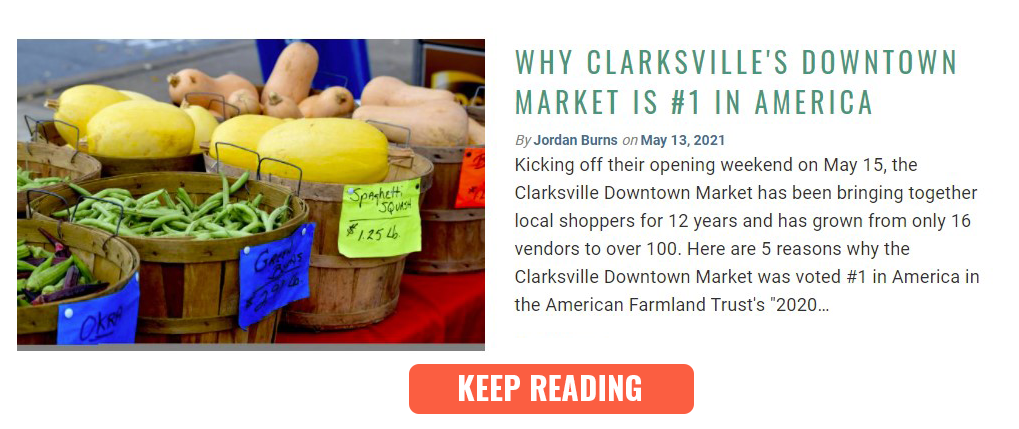 6. 25 Scenic Places to Snap a Photo
We loved putting this project together and showcasing the top photos from our photo ambassadors and others who tag us in their local travel pictures on Instagram. Use your Visit Clarksville TN mobile app (or the Build Your Trip button in the lower left corner of the screen if you're reading on a desktop) to follow the 25 Scenic Places Trail.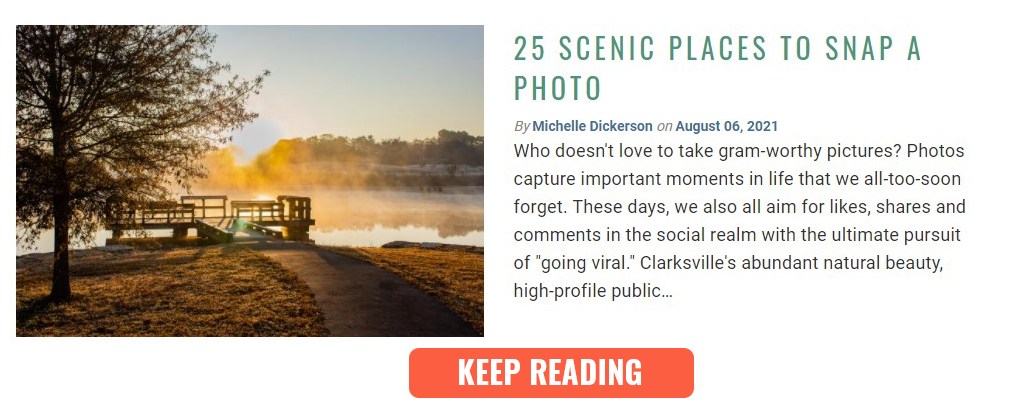 5. Where to Get Creative in Clarksville
Clarksville's artistic and creative history is long. Well-known performing artists, world-class musicians, authors and painters are some of the city's most celebrated citizens. Even today, that artistic slant is embedded in so much of our community from both professionals and hobbyists. As a traveler, you'll find many opportunities for you to tap into your own imagination and see where creativity leads.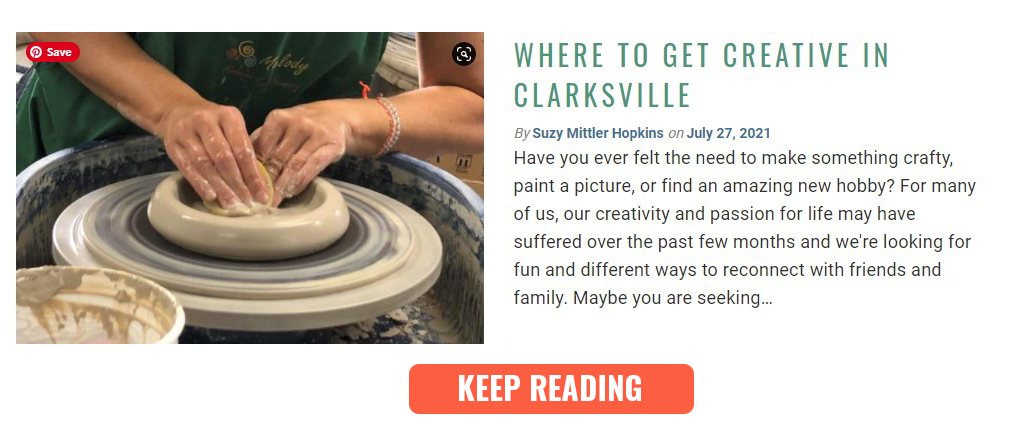 4. 12 Fantastic Date Ideas
Updated for 2021, this popular Date Ideas blog piqued readers' interests again for a second year!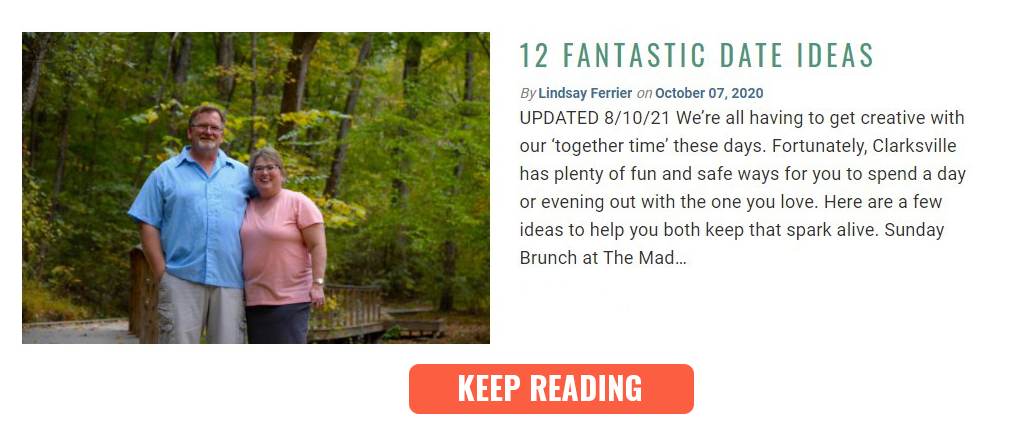 3. Anything But Basic Brunches in Clarksville
Who doesn't love a satisfying brunch?! Clarksville stepped up its breakfast and brunch game in a big way in 2021. (Spoiler Alert: Stay tuned for even more restaurant and cafe openings in 2022!)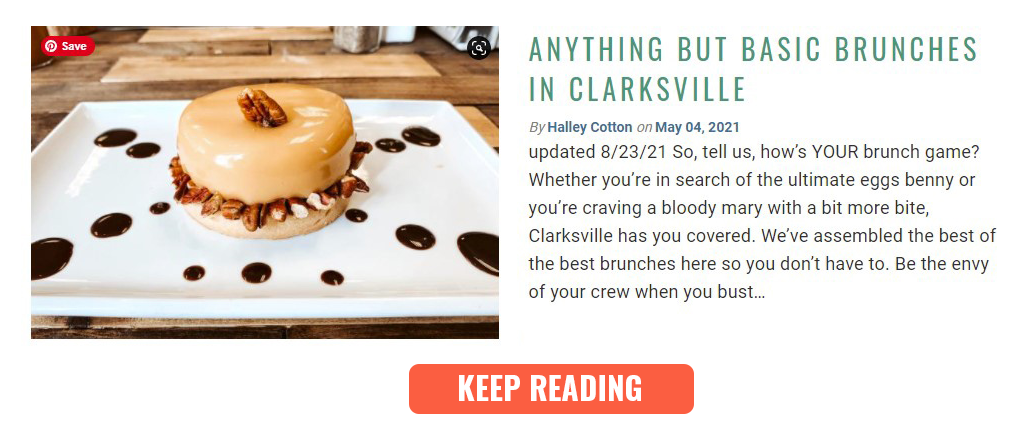 2. BEYOND DOWNTOWN: ADVENTURING TO CLARKSVILLE'S RURAL REGIONS
2020 and 2021 were definitely years for off-the-beaten-path travel. Fewer crowds, experiencing something other than been-there-done-that places, and destinations with a little more relaxing pace giving travelers room to explore have been top priorities since the pandemic. Fortunately, Clarksville and Montgomery County offer plenty of attractions and opportunities to meet that demand.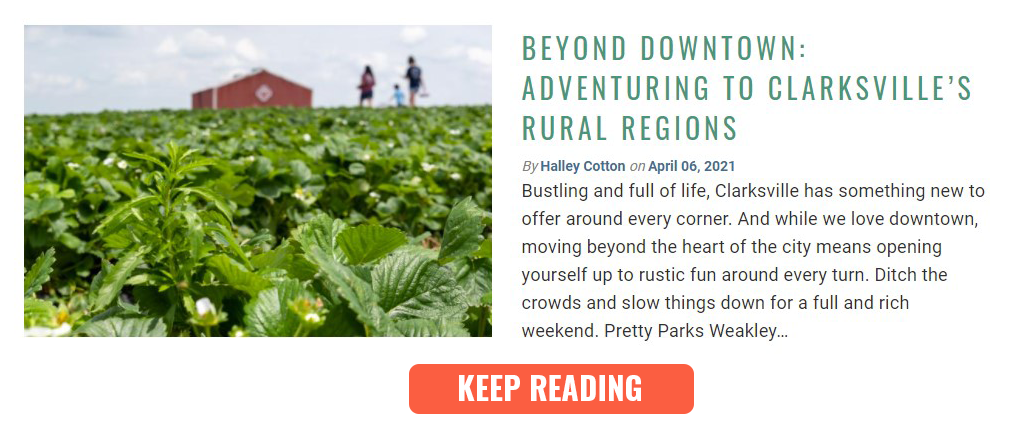 1.  HOW TO MAKE THE MOST OF YOUR FAMILY VACATION IN CLARKSVILLE, TN
Not surprisingly, a family travel story topped our 2021 list. Indoors or outdoors, families discover so many options for memories and fun experiences here in Clarksville.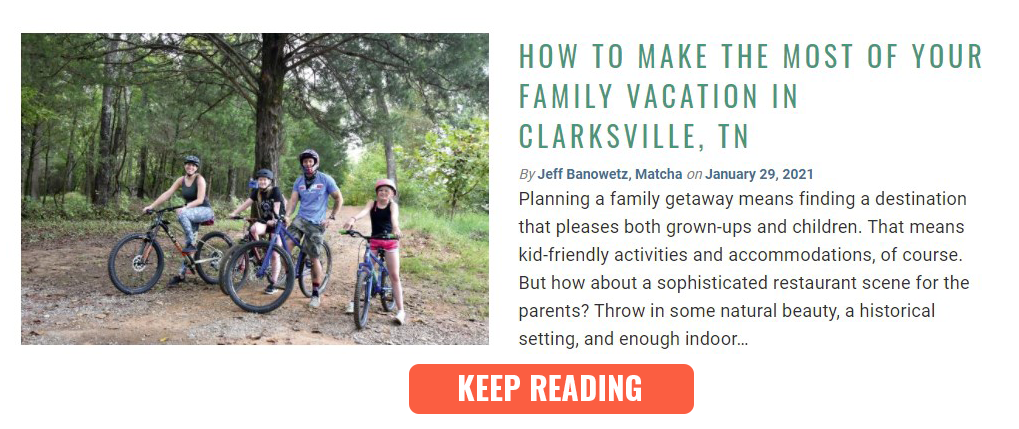 Please continue reading with us in 2022. We'd love to have you visit when you can. The best is yet to come!