Clarksville is steeped in agrarian and military tradition. Wilma Rudolph, Jimi Hendrix and Pat Summit are just a few iconic Clarksville connections in history. Now, the likes of LG and Hankook are calling the Queen City home, bringing their food ways along with them. It's no wonder why this northern Middle Tennessee town's culinary scene is just as diverse as its communities. From classic favorites to budding trendsetters, you'll want to salute these tastemakers opening the kitchen door of the "Gateway to the New South."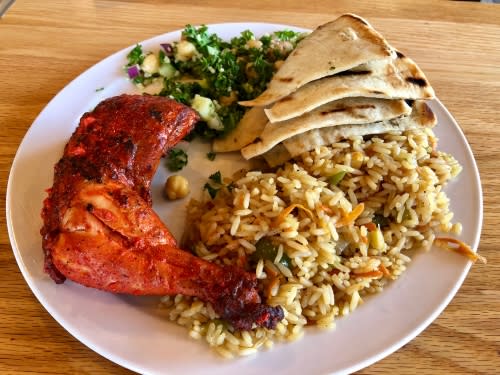 Traveling the globe, Roger Kahn and Mohsun Ghias, along with their wives, Sarika and Oneeba, brought home the international fusion cuisine they love so much to their rotisserie off Exit 1. There's no mistaking the aromas of curry, tamarind and fresh herbs wafting as you step up to the flame-kissed counter of their fast casual restaurant. Whether you prefer original recipe or a palate of global sauces, make sure to "let your tastebuds travel the world," as Kahn suggests.  And, don't forget the sides. You can thank us later.
1820 Tiny Town Rd Suite A, Clarksville, TN 37042
594 Fire Station Rd.
132 Franklin St, Clarksville, TN 37040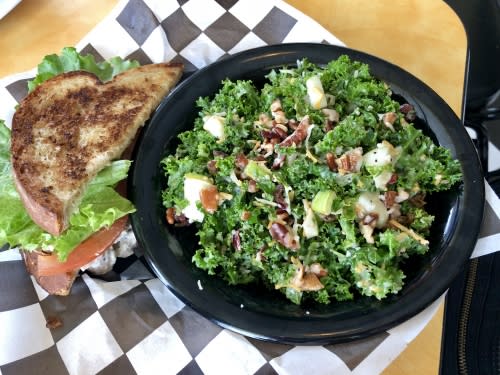 Turn a frown upside down in this cheery cafe dawned in the brightest shades of daisy. A military wife, former CPA and now cafe owner/caterer, Neisha Wolfe believes in empowering women to become whatever they set their minds. The all-female team doesn't miss a beat with Southern classics like pretzel salad, spaghetti bake and pimento cheese sandwiches. The GCGC (Gingham Cafe Grilled Cheese) —a grown-up grilled cheese with crispy bacon and Havarti cheese on the inside, crusted with cheddar cheese on the outside is a local favorite, as is the kale salad and homemade desserts. Dine-in, carry-out and catering options are available.
1955-C Madison St, Clarksville, TN 37043
Read the full blog with more great options for Clarksville restaurants and spirits at TNVacation.com.