Clarksville, Tennessee exudes an aura of adventure. It's a place where you'll find it easy to unplug for a bit and reconnect with family, friends or even yourself while you enjoy this historic city on the Cumberland.
A fully-developed and ever-expanding RiverWalk begins near the juncture of Clarksville's founding and serves as a launching pad for many of the area's recreational opportunities like kayaking, boating, fishing and other water sports.
A one-mile RiverWalk along the Cumberland offers swings, rentable bicycles, picnic areas and a playground. The RiverMaster's House tells and shows the history of Clarksville at that point of the river from prehistoric times to present day. Plus, it's the best place around to witness an awe-inspiring river sunset!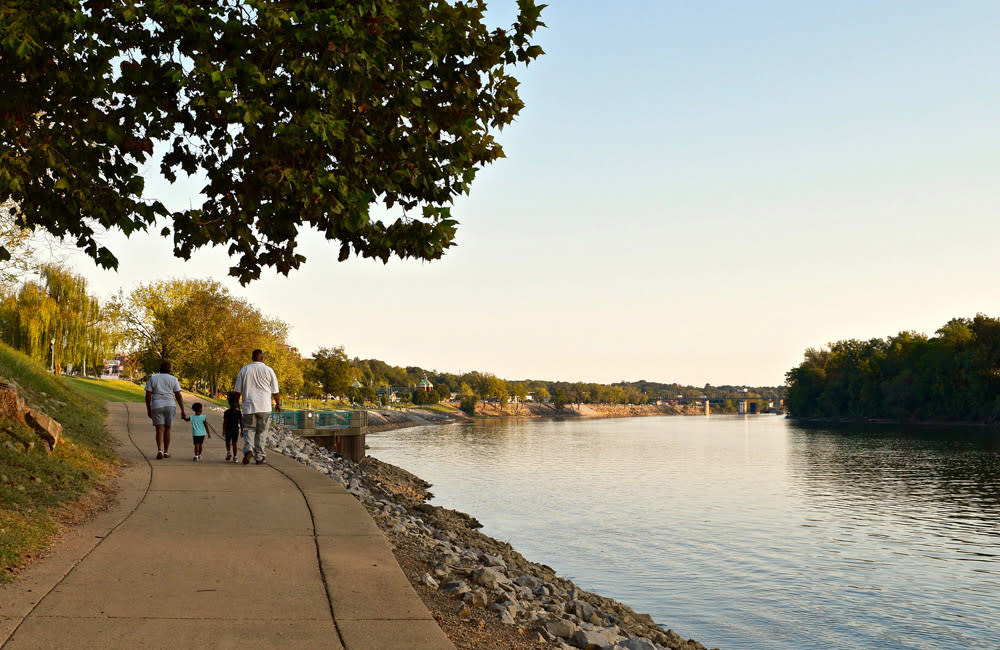 To extend your adventure, continue your trek along the RiverWalk and wind upwards into historic downtown via the connecting Pedestrian Overpass, Upland Trail and Spur Line Trailhead. But don't worry, you'll keep fantastic river views throughout this urban trails network. You'll also see many of Clarksville's historic buildings and cross two former railroad trestles.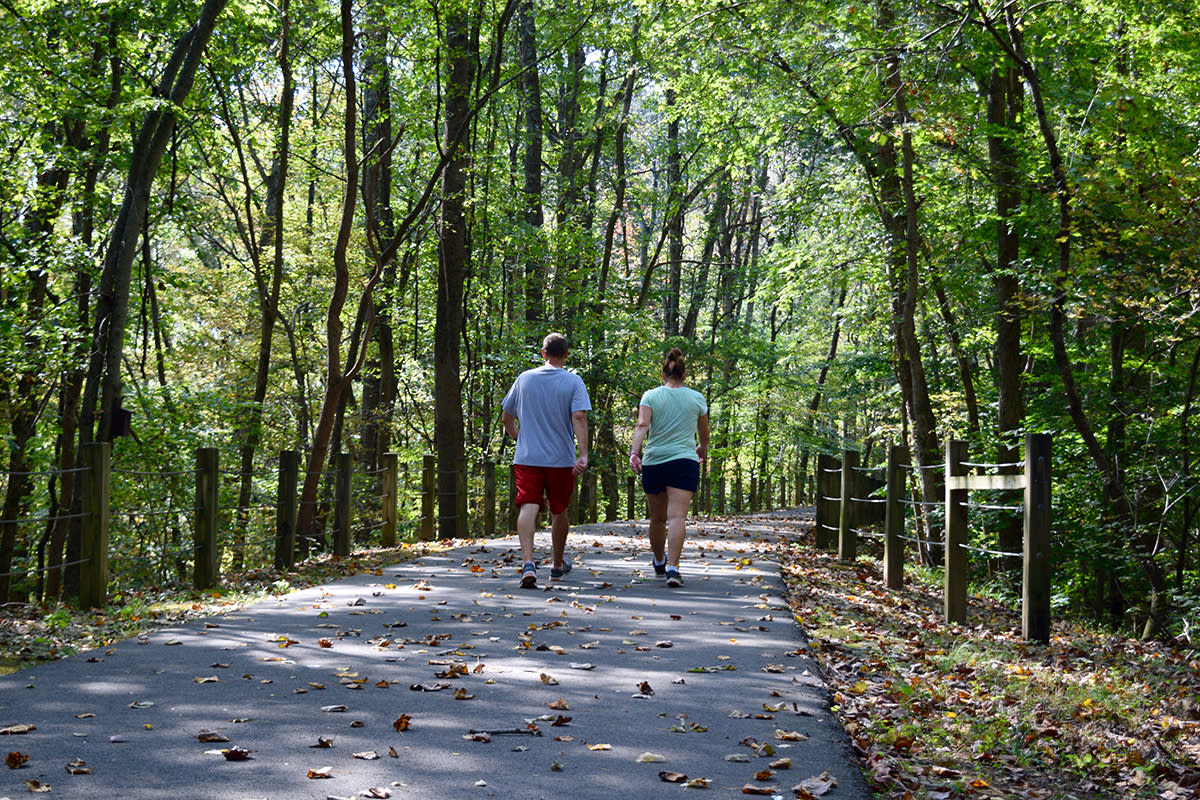 Clarksville's Blueway connects the Cumberland and Red Rivers plus other scenic creeks throughout the region. Outings from 2-14 miles for canoeing, paddleboarding and kayaking give both the skilled and the novice a fun and memorable adventure.
Nearly nine miles of abandoned rail bed houses the Clarksville Greenway. This beautifully scenic and paved trail is popular for walking and biking.
The enviable Middle Tennessee climate makes water sports pleasant year round. Residents and visitors alike also enjoy activities like golf, hiking, hunting and fishing, road and trail biking during all four distinctly beautiful seasons.
A few miles south of the city limits, nestled on a sprawling 126-acre estate, is the Montgomery County Shooting Complex. (The drive through the rural rolling-hill countryside is an experience it and of itself!) This world-class dynamic shooting facility offers countless options available to all ages, including sporting clays, traps, skeet, tactical pistol ranges, 3-D archery and more. For the true Southside experience, bring a hearty appetite to the Southside General Store for some of the tastiest pork barbecue around.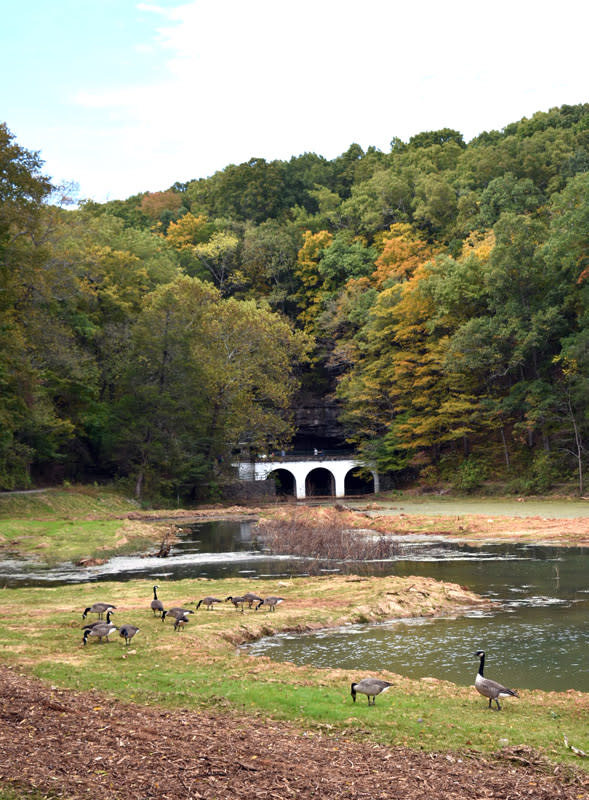 Spelunkers and hikers will enjoy the popular and scenic 110-acre Dunbar Cave State Natural Area with dozens of varieties of wildlife. The adjacent 18-hole Swan Lake golf course is also a popular year-round destination.
Disc golf is a new family favorite in Clarksville. Rotary Park serves up a 9-hole course set at the back of the expansive wooded park. Heavy foliage lines most fairways, with elevation and creeks to add both challenge and natural beauty to your experience.
Don't end your time in Clarksville without indulging your taste buds and absorbing the culture. Beachaven Vineyards & Winery, Old Glory Distilling and the Blackhorse Brewery & Pub serve our finest local libations. A multitude of ethnic restaurants will satisfy any international craving. Of course, you can also experience top-notch authentic southern fare like barbecue and catfish.
Clarksville's picturesque historic downtown boasts local shops with one-of-a-kind merchandise, art galleries and museums, live theatre and music venues, restaurants and coffee shops.
Power down and reconnect in Clarksville. Plan your perfect blend of adventure, recreation and relaxation at visitclarksvilletn.com.