Are you looking for a uniquely created, custom-designed gift this holiday season? You know, that special one-of-a-kind item that no one else will have. Maybe this gift-giving season is the right time to make a lasting impression on that special someone. Are you thinking about jewelry, pottery, a painting, woodwork or some other artistic item? Here are some Clarksville spots worthy of browsing time where you just might find that perfect gift.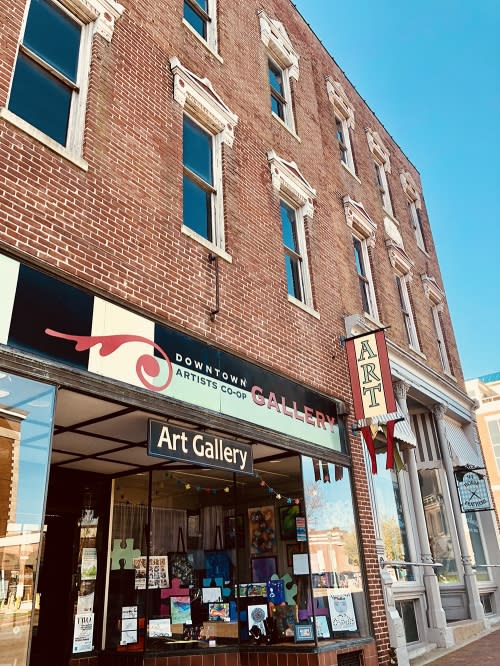 96 Franklin St.
Clarksville's Downtown Artists Co-op (DAC) is an association of talented regional artists who have been producing and exhibiting art for almost 20 years. Located downtown near Public Square, the storefront showcases a different artist each month. These talented folks constantly design new merchandise and keep the recently updated gallery space fresh with their new creations. You'll find a little bit of everything at DAC including paintings, photography, jewelry, hand-painted scarfs, pottery and so much more. Plus, with a wide range of prices, they'll have something unique for every budget! (I don't recall ever leaving empty-handed!) DAC is also the headquarters for Clarksville's popular First Thursday Art Walk. Make sure to check their website or Facebook page for store hours and events.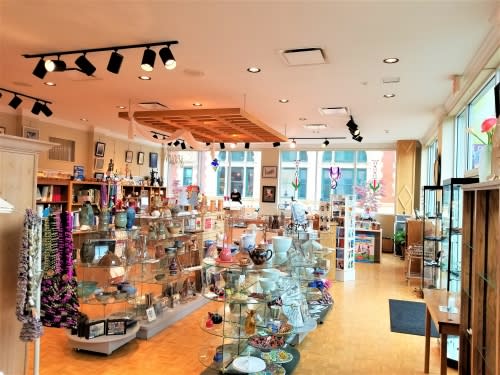 200 S. Second Street
Seasons: The Museum Store is inside the Customs House Museum in downtown Clarksville. Named Tennessee's best museum gift shop by Tennessee: Off the Beaten Path, this gift shop carries an array of art-inspired and one-of-a-kind items, specializing in handmade items by local, regional, and international artisans. You'll find beautifully crafted jewelry, pottery, glass, and woodwork, as well as home accents, art prints, books, seasonal merchandise, and much more. The children's area features imaginative and educational items. The store also offers gift wrapping and mail service. Bonus: Museum members receive discounts.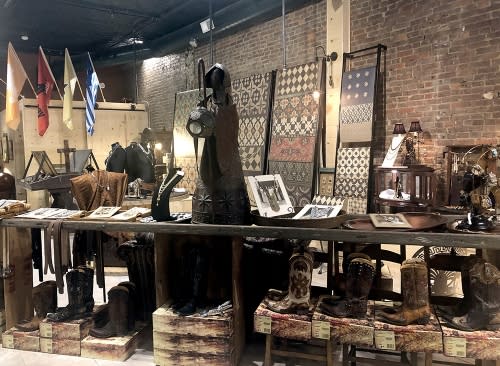 121 Franklin St.
Grand Divisions on Franklin opened only a few months ago in downtown Clarksville. The owners bring beautifully designed jewelry, accessories, and scents inspired from the cultures of Tennessee, Texas, California, Israel, Istanbul, and Paris to their shop that they believe will "help bring small joys to life, and that you'll enjoy sharing with family and friends." You'll find a variety of merchandise and home décor so plan on spending a while here to take it all in!
Journey's Eye Studio
131 Franklin St.
"A collection of curious wonders."  That's how Journey's Eye describes their shop, and it's a good start. The owners travel across the country to curate one-of-a-kind home furnishings and vintage finds. Since opening in Clarksville in 2015, they've expanded to work with local artisans who provide high-quality, handmade products including jewelry, candles, cards, and books that you can only find at Journey's. It's one of the places where you want to stay overnight and see the elves busy at work because the place looks different every day! Many of the larger pieces are designed and repurposed by one of the owners – look closely and you might recognize tractor parts, and airplane components, among other things! (He also designed and produced the lighting, signage, and bar at nearby Strawberry Alley Ale Works.) Bonus: The welcoming and gracious spirits of Journey's owners make this a place you'll want to hang out.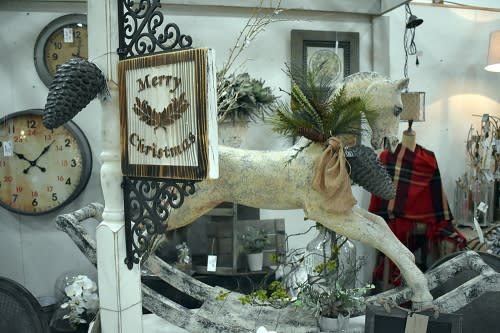 2231-L Madison St.
Miss Lucille's is an eclectic marketplace with over 52,000 square feet of former warehouse space. You'll need to plan at least half a day just to walk through this mega center of hundreds of booth spaces. What can you find at Miss Lucille's? We can't think of much that you can't find! Upcycled, recycled, repurposed, vintage, antique, collectibles, boutique, and new – and several local artists and artisans also have booths. We try our best to describe it to folks, but it's just something you have to see and experience to believe. Our visiting travel writers always leave loving Miss Lucille's and we're pretty sure you will too. Bonus: A separate coffee and smoothing shop and a café with a handcrafted seasonal menu are both just inside the Marketplace front entrance.
Also find local paintings, prints, and drawings at local frame shops like Lynne's Customs Framing, 1923 Madison St., and The Framemaker, 705 N. Second St.