¿Sabías que las cuencas de los ríos Cumberland y Tennessee son los sistemas fluviales con mayor diversidad biológica de Norteamérica? Con más de 650 millas de vías fluviales navegables, los ríos y lagos cercanos de Clarksville están llenos de peces que baten récords, desde lubinas y bluegill hasta bagres y mojarra negra. Field and Stream ha llegado a nombrar nuestra porción del río Cumberland como las mejores aguas para la pesca del bagre en el mundo.
De hecho, en 1998 se extrajo del río Cumberland, en la cercana localidad de Woodlawn, Tennessee, un bagre azul que pesaba 112 libras y medía 54 pulgadas de largo, y que mantiene el récord estatal hasta el dia de hoy.
Queremos seguir con el "carrete" y contarte algunos de los mejores lugares para pescar en Clarksville.
Pesca de orilla
Si quieres pasar un día relajado pescando desde la orilla, el Parque Estatal Port Royal y el Parque Billy Dunlop son opciones perfectas. Estos parques proporcionan acceso al río Rojo, que está lleno de truchas, mojarra negra y pez luna.
El Área Recreativa de Smith Branch ofrece acceso al río Cumberland para quien quiera pescar desde las orillas. También cuenta con una rampa para embarcaciones para quienes quieran aventurarse en el agua.
Fort Campbell tiene varios arroyos y lagos repletos de truchas arco iris y marrones. Los que no tengan cartilla militar pueden solicitar los permisos y validaciones correspondientes. PINCHA AQUÍ para poder participar en la diversión.
Puntos de acceso para barcos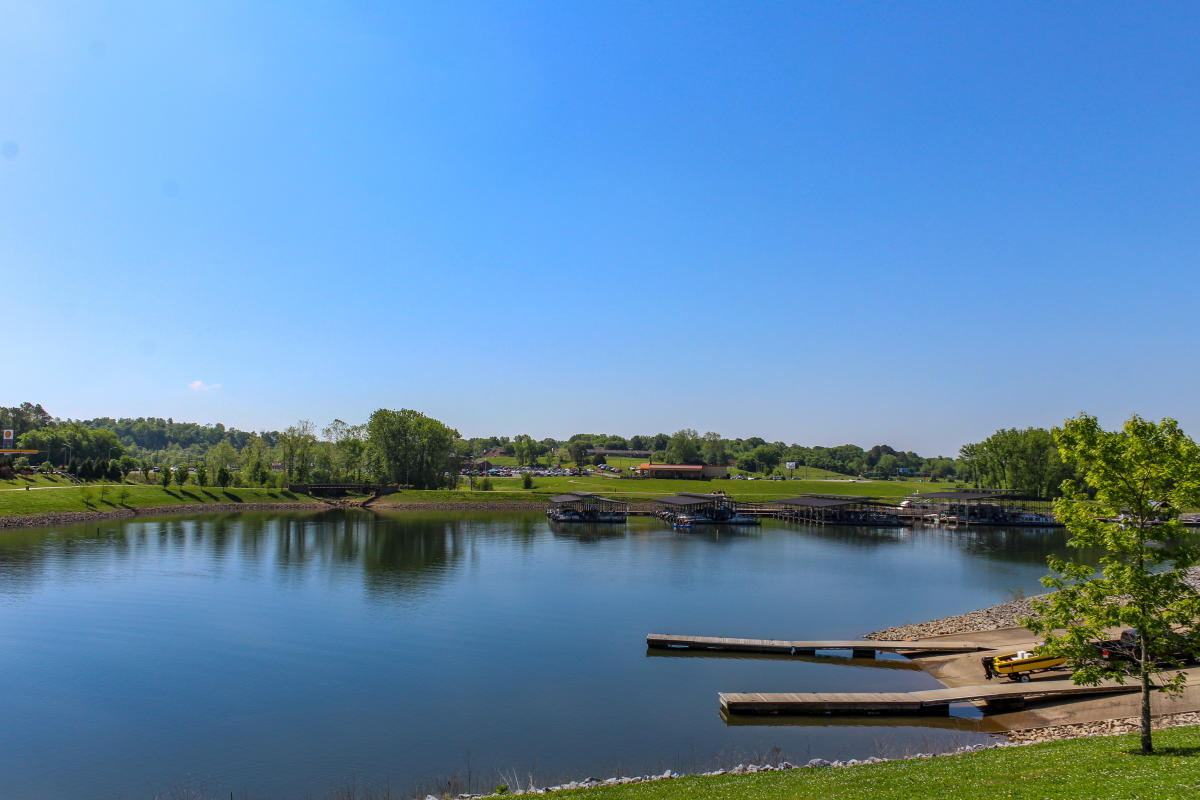 El parque Liberty cuenta con una rampa para barcos de 4 carriles en el río Cumberland, mientras que el cercano parque McGregor también ofrece acceso al río. Si quieres alojar tu barco durante un largo periodo de tiempo, en Liberty Park se encuentra el puerto deportivo de Clarksville, donde puedes alquilar un espacio.
El parque Trice Landing, situado cerca de la convergencia de los ríos Cumberland y Red, tiene también una rampa para barcos.
McCormac Landing, en la esclusa B del río Cumberland, ofrece acceso al río en la parte sur del condado de Montgomery.
Pesca en los alrededores
Varias zonas situadas a una hora en coche de Clarksville suelen ofrecer a los pescadores locales exitosos.
El lago Kentucky, el mayor lago artificial del este de Estados Unidos, se encuentra a lo largo de la frontera de Kentucky y Tennessee, y el lago Barkley está justo al otro lado de la frontera de Kentucky, en Cádiz, Kentucky. Estas vías fluviales rodean una zona muy apreciada por sus abundantes actividades al aire libre, conocida como el Área Recreativa Nacional Land Between the Lakes.
Otras aventuras de pesca
Para los que quieran probar algo un poco diferente, Clarksville Bowfishing Charters ofrece excursiones guiadas de pesca con arco nocturnas para principiantes y experimentados. Todo el equipo está incluido en el viaje. Sólo tienes que traer tu licencia de pesca y unos piqueos para pasarlo bien.
Para nuestros pescadores más jóvenes, el estanque del Parque de la Libertad es el lugar perfecto para pasar una tarde. Este estanque de tres hectáreas alberga una gran variedad de fauna y flora, como peces, garzas y gansos. Después de pescar, los niños pueden querer explorar el parque infantil construido por la comunidad o correr con sus amigos peludos en el parque para perros.
Equipamiento
Clarksville te tiene cubierto cuando se trata de todas tus necesidades de equipo de pesca.
Encontrarás Tailwater Marine & Tackle en Riverside Drive. Este distribuidor marítimo de servicio completo lo vende todo, desde cañas de pescar y cebos hasta piezas para embarcaciones y ropa.
The Tackle Box es una tienda especializada en señuelos para lubinas. Si necesitas cebo para la pesca de la lubina, este es el lugar al que debes acudir.
Si prefieres la pesca con arco, Nock Life Bowfishing tiene todo el equipo de pesca con arco que puedas necesitar.
Llénate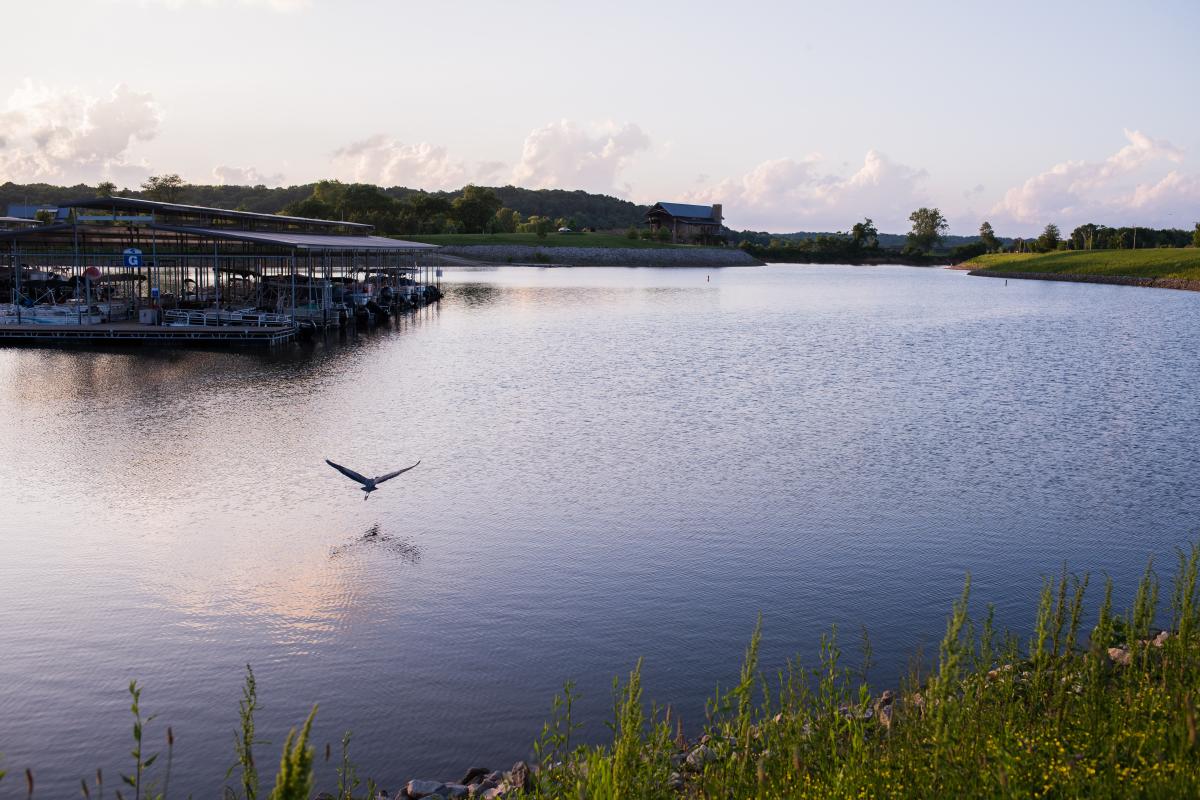 Después de un largo día de pesca, seguro que se te abre el apetito. Ve a uno de nuestros restaurantes locales para cenar.
El Liberty Park Grill está situado en el Parque y Puerto Deportivo Liberty. Con un menú que tiene de todo, desde alitas hasta salmón, seguro que podrás satisfacer tu antojo. Toma asiento con vistas al puerto deportivo para ver la puesta de sol sobre el río Cumberland.
Si tienes antojo de pescado, cena en The Catfish House, situado a orillas del río Cumberland. Encontrarás todos tus favoritos sureños: hushpuppies, okra frita, alubias blancas y pastel de nueces.
Para los amantes de la carne, Legends Smokehouse ofrece algunas de las mejores barbacoas, costillas y hamburguesas que se pueden imaginar. Asegurate de probar sus emblemáticas tartas de burrito fritas.
Si te apetece una cerveza local, en Clarksville hay ocho cervecerías. Star Spangled Brewing, Blackhorse Pub and Brewery, Kings Bluff Brewery y Evill Nash Brewing están convenientemente situadas en el centro.
¡Hasta luego!
Traducido por Giovanna Vanini