Memorial Day Weekend is the official kickoff to summer for many families. If you're traveling to Clarksville to visit friends or family, check out these fun activities to get your summer started!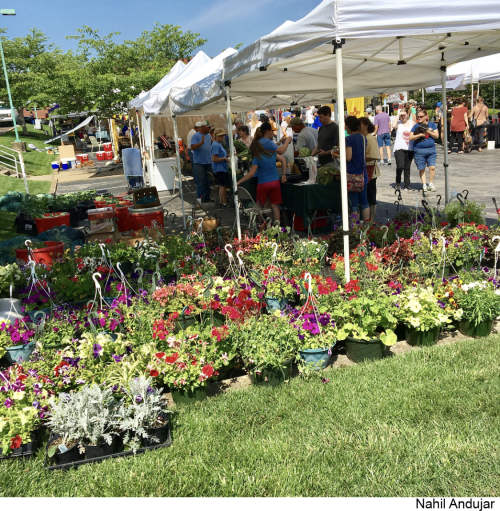 Downtown Market is THE place to be on Saturday morning in Clarksville! This weekly open-air market features local farmers and artisans who offer locally-grown fresh produce, homemade baked goods, meats, cheeses, and handcrafted products like soaps, candles, and jewelry. Plus, enjoy live music and meet Market mascot, "Corny the Cob." With 70 vendors you're sure to find something unique and local. The market is open opens Saturday, May 26 from 8am-1pm in the City Hall Parking Lot at One Public Square.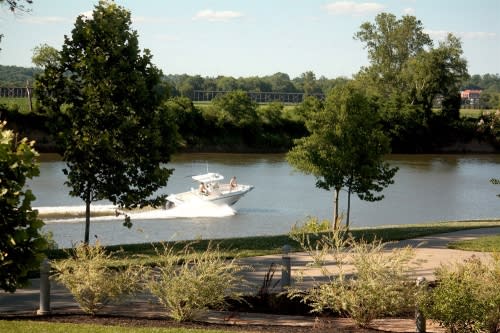 It's officially summer and the river calls! Enjoy boating, waterskiing, tubing, or fishing on the Cumberland River. Boat ramps can be found throughout the county. If you'd rather relax and work on your tax, rent a pontoon boat at the Clarksville Marina (clarksvillemarina.com) for a full day, half day, or by the hour.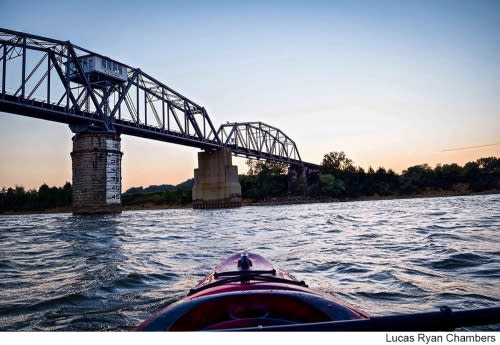 Rent a canoe at Blueway Adventures (bluewayadventure.com) or put in your own kayak along the Red River or its tributary creeks. Top spots are Robert Clark Park, Billy Dunlop Park or Port Royal State Park. With Blueway, select a route from 2-14 miles and see just how scenic Clarksville and Montgomery County are from a river vantage.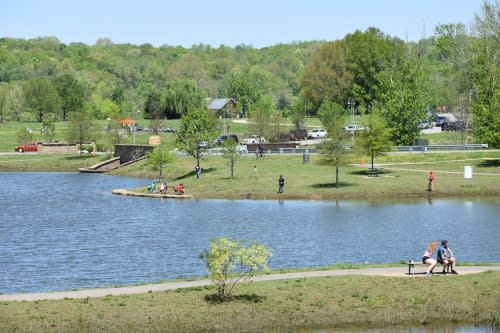 Enjoy a picnic with friends or make a special ever-lasting family memory at any of our 30 local and 2 state parks.
Give the kiddos a day they'll never forget at one of four local splash pads. Find them at Dixon, Edith Pettus, Lettie Kendall and Heritage parks.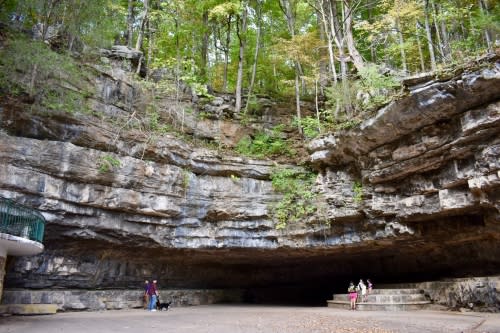 Take a guided cave tour. Dunbar Cave State Park offers guided cave tours Wednesday – Sunday at 9am, 11am, 1pm and 3pm It's the only site in the U.S. where the public can see native American Mississippian cave art. Cost is $14 for adults, $8 for kids ages 5 – 13. (Children must be 5 or older to participate.) Bring a handheld flashlight and leave your cell phone in the car.
Catch a free movie under the stars and Movies in the Park. Wonder Woman kicks off the 2018 season at Heritage Park. Pre-show activities begin at 6:30pm with the movie rolling at 8pm. Bring lawn chairs or a quilt.
Bike the CRAM with hundreds of cyclers on Saturday, May 26. With distances of 100 miles, 62 miles, 35 miles or 20 miles leaving Rossview High School, this course covers beautiful rural farmland. Best of all, it's some of the flattest country around…making it fast and fun! Register at http://bikethecram.com.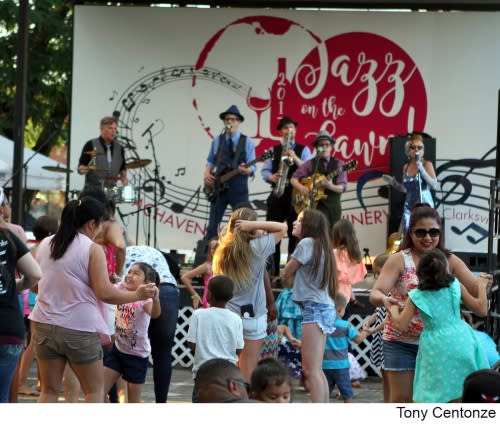 Soak up some Jazz at Beachaven Winery's Jazz on the Lawn Saturday, May 26. Hear the Bicho Brothers, bring a picnic and a blanket or lawn chairs. The music starts at 6:30pm and goes until 9:30pm., but we suggest arriving around 5pm to get a good parking spot and a good view of the band. Make sure to bring a valid ID, but leave the pets, grills, tents, and outside alcohol at home.