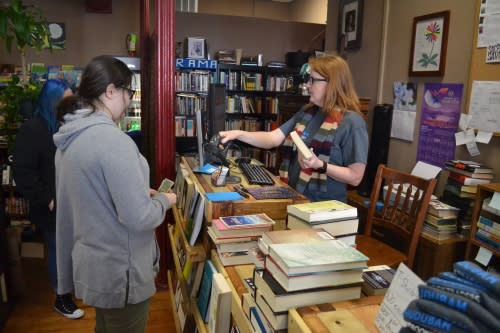 I am a woman of few guilty pleasures, and walking around downtown Clarksville on Saturday I came across a handful of new stores that feed my indulgences -- books, records and vintage.
Humble Universe Disturbers Used Books and More has been a part of the Clarksville community for less than a year. In September, owners Aubrey and Ericka packed up shop and moved from College Street to their new location, 110 Franklin Street Suite 101.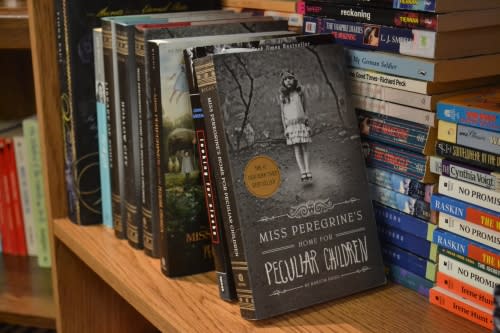 Walking into the store is a pleasant assault on the senses. Thousands of books of all shapes and sizes fill dozens of bookcases lining the store's walls. Books of every genre, from romance to reference, children's to sci-fi fill the store. With shelves overflowing, the owners have taken to stacking the books in piles on the floor and tables.
As a book lover myself, it's paradise.
Customers are welcome to bring their gently used books to the store to sell them for store credit. After wading through the stacks, readers can take a break and relax at one of the tables in the store.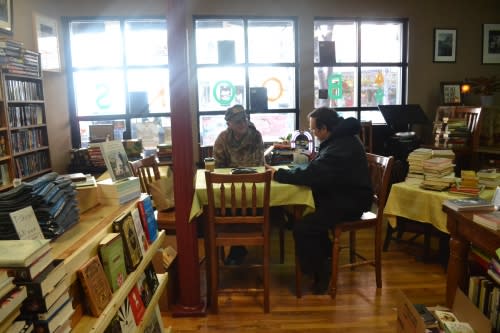 HUDUBM does more than just sell books. They also host open mic nights, writing groups and children's story times. They plan to host board game nights soon.
"I do love the idea of people getting together and having a good time," Ericka said. "We definitely encourage loitering. The life of this place really does come from its regulars who just come in to hang out."
After walking around HUDUBM, tightly clenching my fists as not to pull out my debit card, I headed back out into the cold. Up the hill, on the corner of Franklin Street and South Second Street sits a new record store, AndVinyl. Brothers Tony and Matt Shrum opened the shop about two months ago.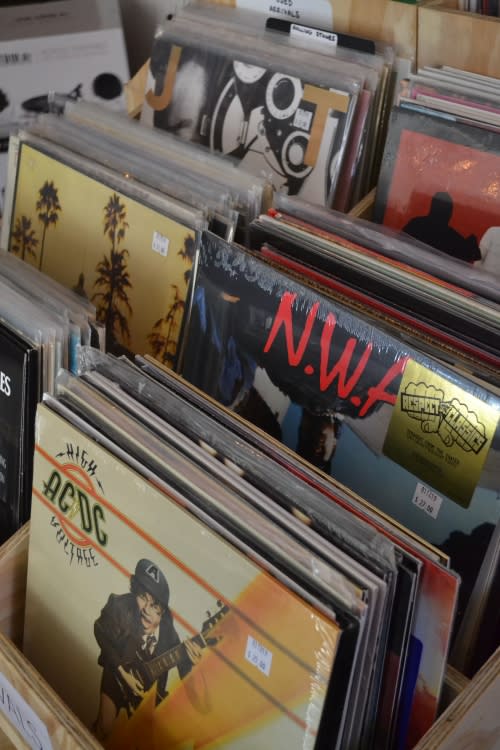 Tony and Matt started their business as a booth at Miss Lucille's Marketplace about a year ago.
Wandering around the store, it was impossible to keep my money in my pocket when I came across one of my favorite albums.
These days, folks can purchase records from any number of big box stores, but AndVinyl provides something they don't. Flipping through the records Saturday, I noticed their inventory was a mix of popular artists and smaller labels. Tony explained all of the records sold at AndVinyl are hand-selected. The inventory is curated through the owners' preferences and customer's suggestions.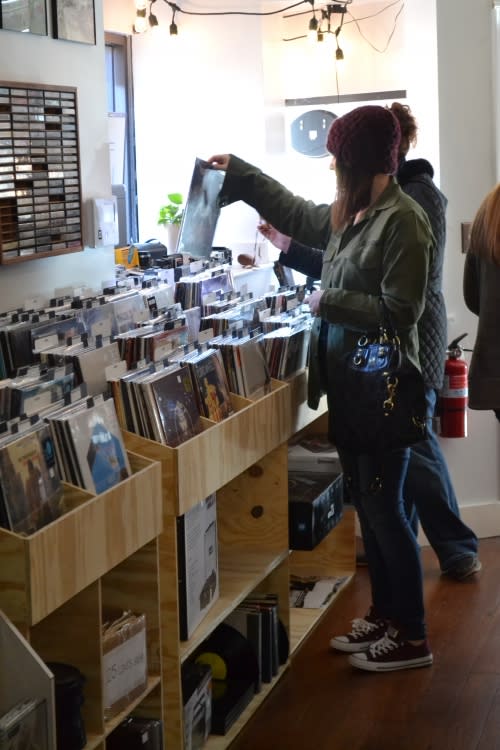 In addition to selling new and used records, record players, clothing and other merchandise, AndVinyl also is a music venue.
"We want to be another piece of the music scene here in Clarksville," Tony said. "We want people to have something to do. We want to help the music community in Clarksville to grow."
After leaving AndVinyl, I perused around the corner to peek down Strawberry Alley. Much to my surprise, a new storefront had popped up a few stores before Strawberry Alley Ale Works. The new store, Down on the Alley Vintage Shoppe, 117B Strawberry Alley, is owned by husband and wife team, Tom and Kristy.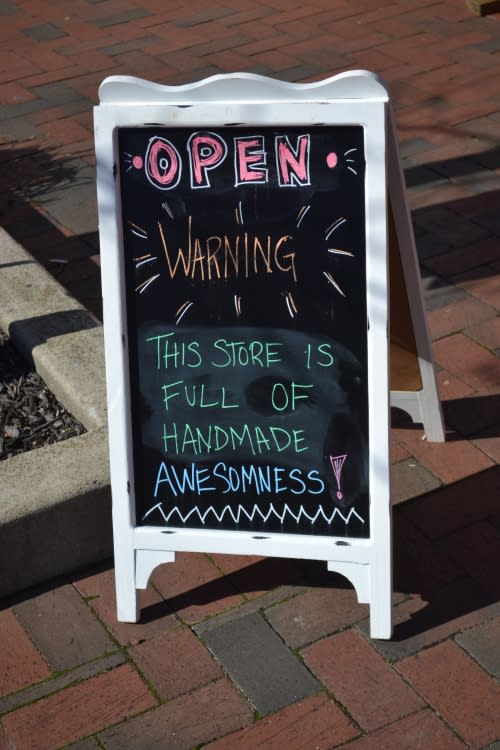 They opened the store Oct. 1, 2018 "on a whim," Kristy said.
Down on the Alley is an eclectic shop filled with handmade delights crafted by Tom. In the store, customers will find vintage clothing, antique musical items such as amps and instruments, and lots of hand-poured candles.
Tom's latest creation is a collection of jewelry made from salvaged silverware. I made multiple laps around the store, picking up trinkets and admiring oddities. With each lap, I found something new to admire.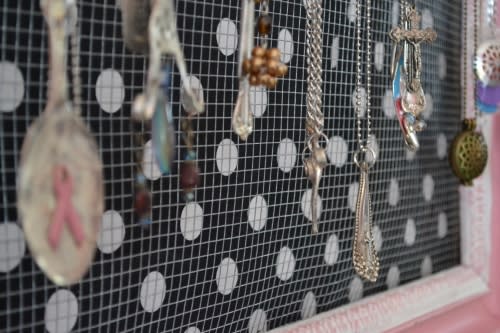 "People who want stuff that they can't just go into any store and get should come here," Tom said. "Everyday we have something new in here."