UPDATED 12/28/22
Clarksville is becoming well known for its natural beauty and outdoor recreational options. From the Greenway to Dunbar Cave State Park to abundant rivers and streams, Clarksville is a top destination within Tennessee for outdoor adventure. But did you know that Clarksville also offers a variety of indoor recreation centers that families that enjoy? If you're visiting friends and family during the holidays or the winter months, and are looking for options to keep the kids (or yourself) entertained, here are some fun experiences you'll want to try.
The City Forum

So much fun. All In one place. If you're not sure where to start or what you want to do, why not try a little bit of everything? The City Forum is home to a variety of fun-filled options. Feel the high-speed rush on their indoor go-kart track or suit up to try out the City Forum's two stories of laser tag. Whether you need gutters or not, 10 lanes of bowling is a sure way to strike up a good time. Have you ever wanted to feel like you are on the PGA tour but don't play golf? The next best option is to explore 18 unique holes of mini-golf that span from narrow fairways to tricky obstacles. Or, get lost in the lights and noises of the City Forums' massive arcade section. And the best part? It is all under one roof. Have some fun and then take a break with craft burgers and a variety of local/ Tennessee brews. Located next door to Dock17, an outing at The City Forum can easily be an all-day adventure.
DEFY Clarksville Trampoline Park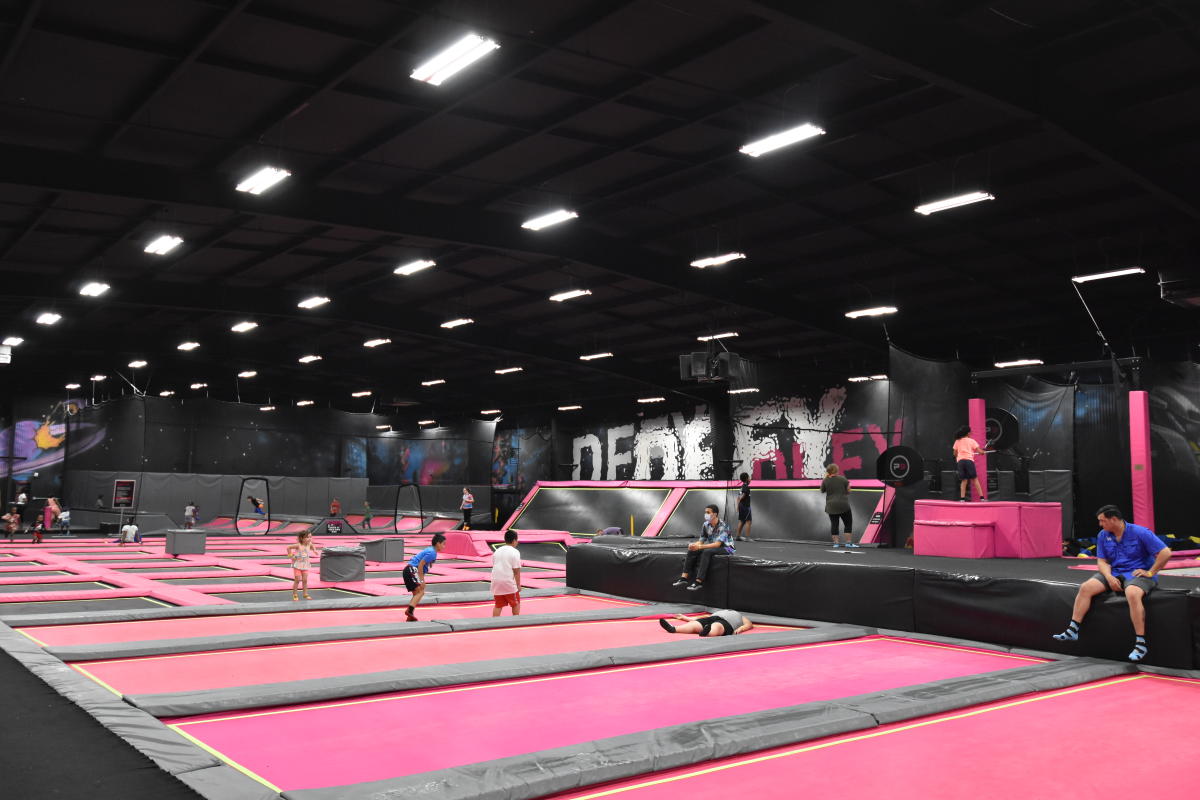 Remember going outside to jump on the trampoline when you were a kid? If it was too hot, too cold, or rainy, then you always had to change your plans. Well, thanks to DEFY Clarksville Trampoline Park, you can jump anytime without excuse. DEFY is a completely indoor funhouse filled with trampolines, foam pits, stunt falls, ninja obstacle courses, and so much more.  Whether you are a thrill-seeking parent or a kid with a lot of energy, DEFY offers options for all ages. 
Excape Games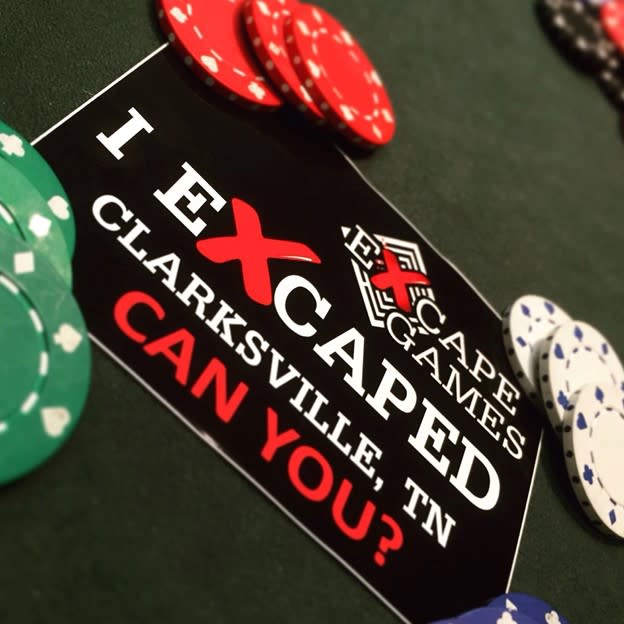 Do you like puzzles, crime shows, mystery novels, or even the game "Clue"? Then Excape Games is the place for you. Dive into the world of Sherlock Holmes as you attempt to take on some of Clarksville's hardest enigmas. With multiple rooms to choose from, the interactivity of Clarksville's Excape rooms is one that can challenge you over and over. Make it a destination with friends or family and escape.
Flip'N Axe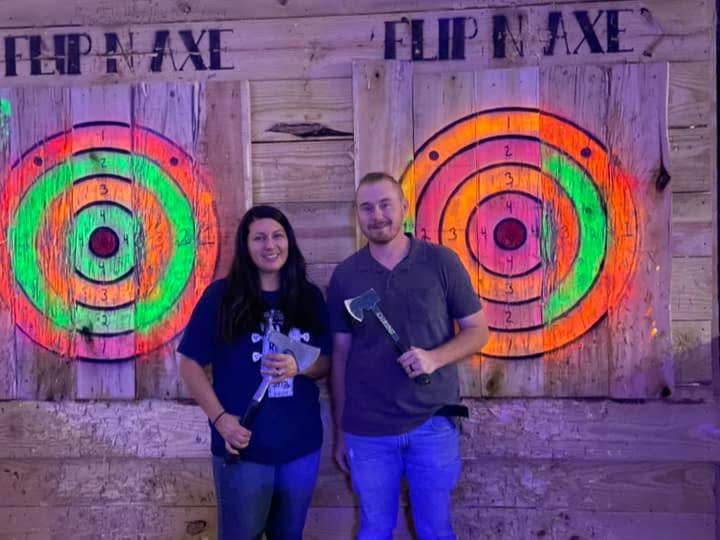 It is kind of like darts…but with axes. Ax throwing is soaring in popularity and Clarksville is home to some of the best places to try it out. The activity is quite a stress reliever and may seem a little daunting until you do it the first time. Fair warning: especially if you're part of a competitive family, these games can become addictive! If you're looking to try something new and different, grab the family or friends and have a good time throwing axes. Check out Flip'N Axe during your next adventure to Clarksville.
Customs House Museum & Cultural Center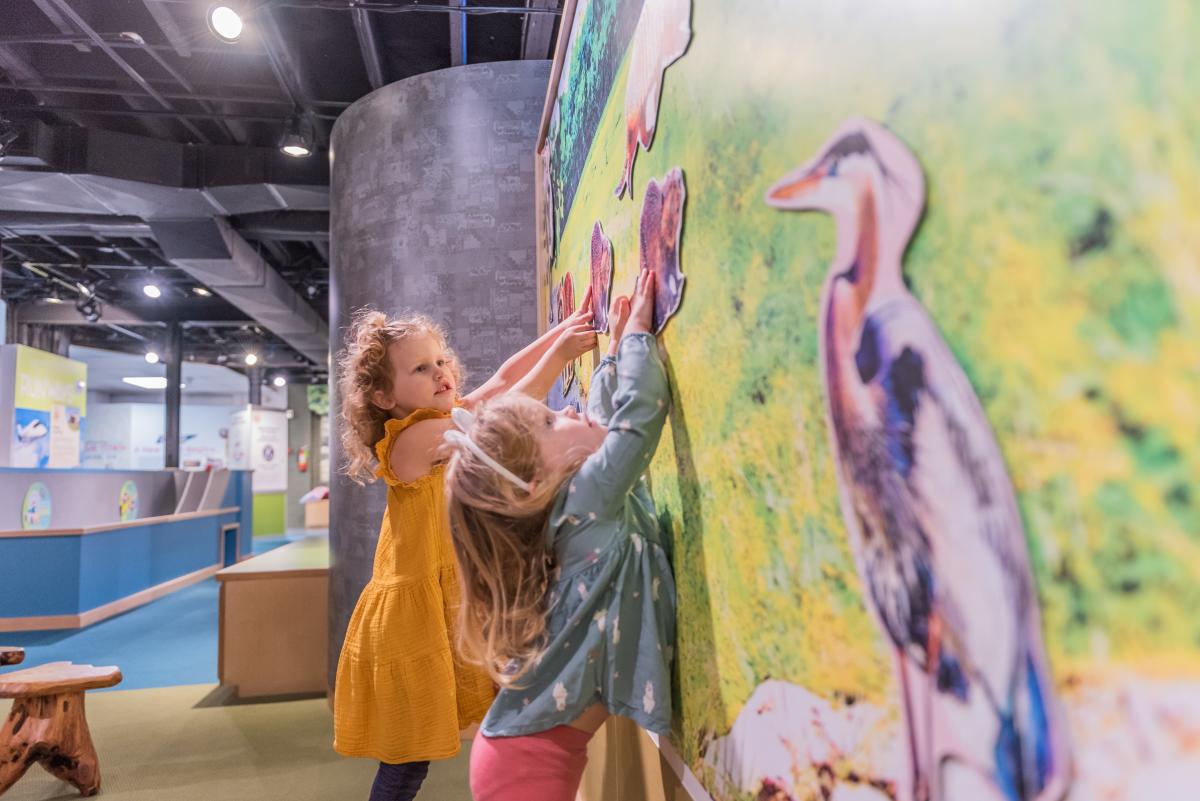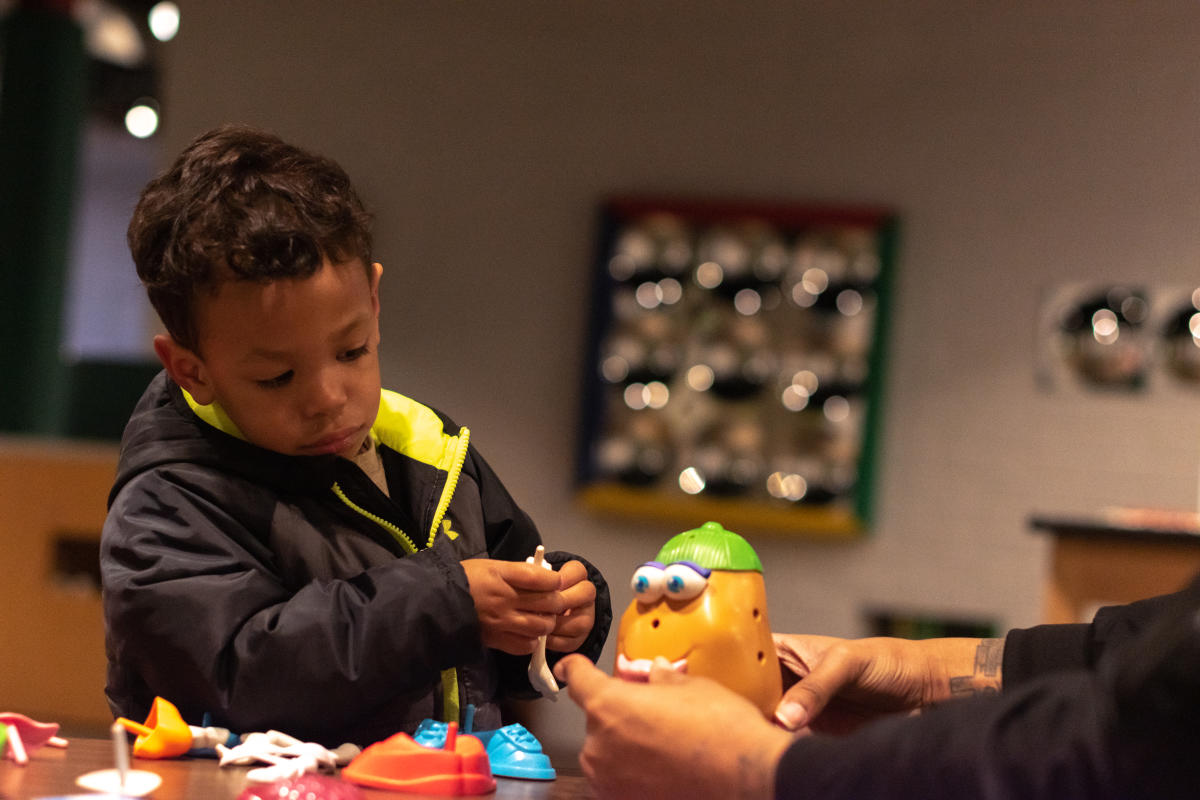 If you are going to explore some of Clarksville's top indoor attractions, the Customs House Museum must be on that list. The Customs House Museum is home to art galleries, rotating and permanent exhibits, as well as many interactive areas designated specifically for children. While at the Museum, you will be immersed in the unique and surprising history of Clarksville. While walking through the original building, which was constructed in 1898, one can connect with the architecture and history of the framework itself. While on the main level, learn about how Clarksville was founded and how it helped shape the geography and economy of Tennessee. As you enter other parts of the Museum, you'll find one-of-a-kind art galleries complete with the latest creative masterpieces that are on display.
The entire Explorer's Landing (children's area) reopened in early 2022 following a complete renovation. The most popular display in the Museum is the massive model-train exhibit. Press buttons all around the exterior to discover lights, sounds and movement tailored to the present season. Imaginations will soar in the Family Art Room where free play stations allow families and kids to reconnect through creativity.
Clarksville is home to many other indoor activities like bowling, blacklight golf, painting, pottery and more. Check out all the options on our website's Things to Do With Kids page or download our free Visit Clarksville TN mobile app.