Do you love shopping for unique and hand-crafted items from local boutiques and artisans – in other words, shopping small and shopping local, especially for the holidays? More and more, travelers are looking for off-the-beaten-path experiences, including where and how they shop. Engaging with local shop owners is an excellent way to discover the spirit of a community and the passions of its people -- and score amazing finds! Often local boutiques and specialty shops are located along a city's downtown main street (Franklin Street here in Clarksville), but other times they're tucked away beyond the obvious commercial districts. Here are a few of Clarksville's must-see hidden-gem shops you'll want to explore for those one-of-a-kind items for your holiday shopping or any time during the year.
The Mill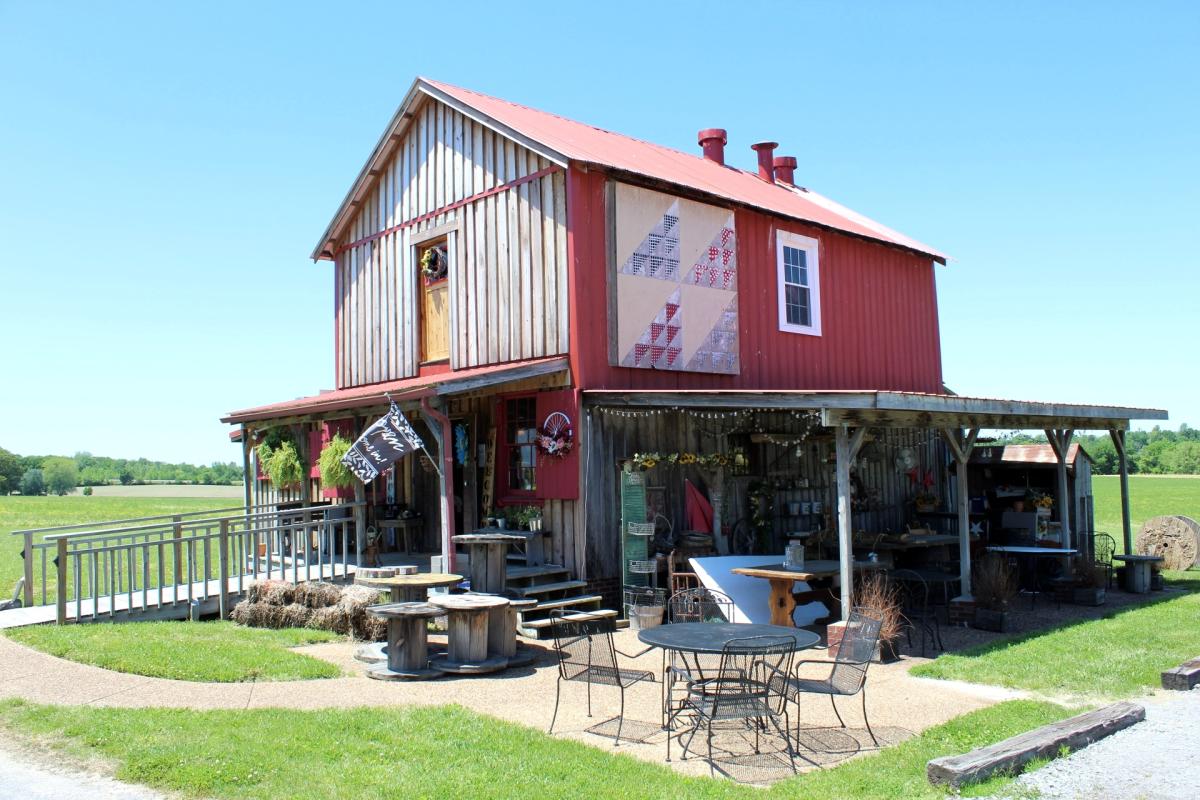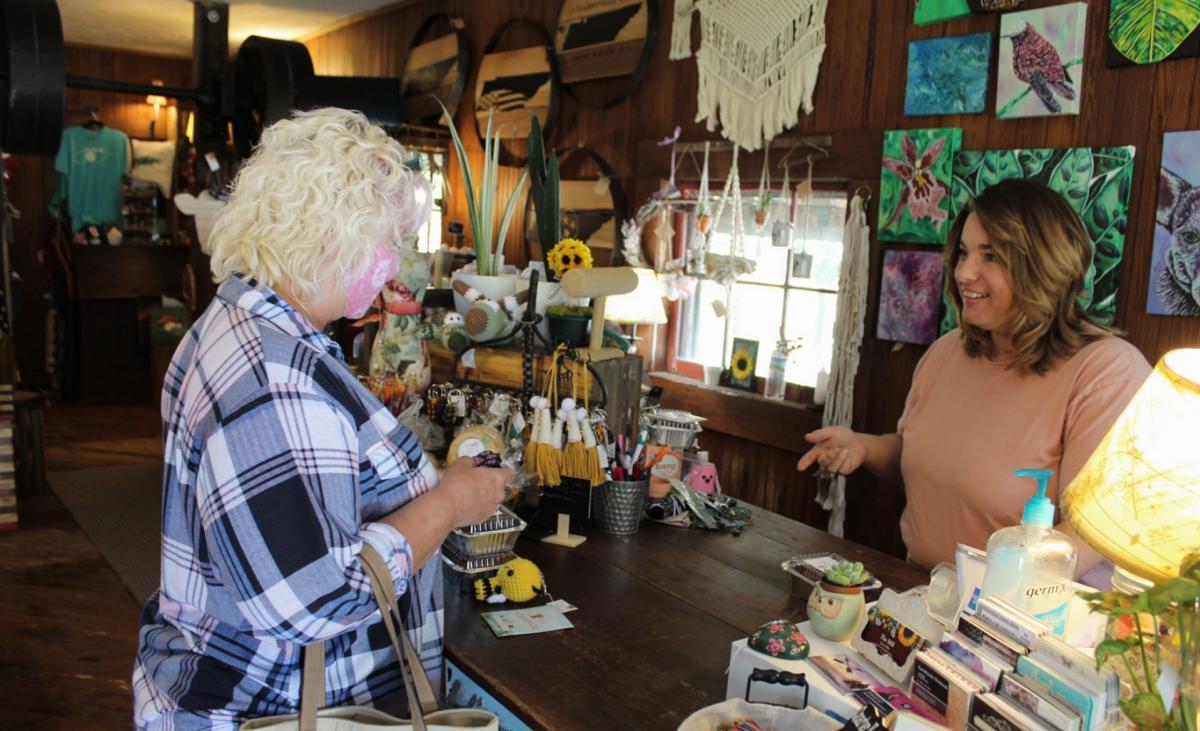 The Mill is a rustic shop west of Clarksville in the Woodlawn community where you can shop for yourself and everyone else on your gift list. The adorable store is filled with character and features handmade crafts from nearly 50 local vendors. You'll find a hodgepodge of ever-changing merchandise including seasonal décor, DIY kits, designed t-shirts, baked goods, floral arrangements, candles, soaps, art, and even fresh locally grown produce and flowers when in season. Photos: Brandy Rittenberry
City Boy County Life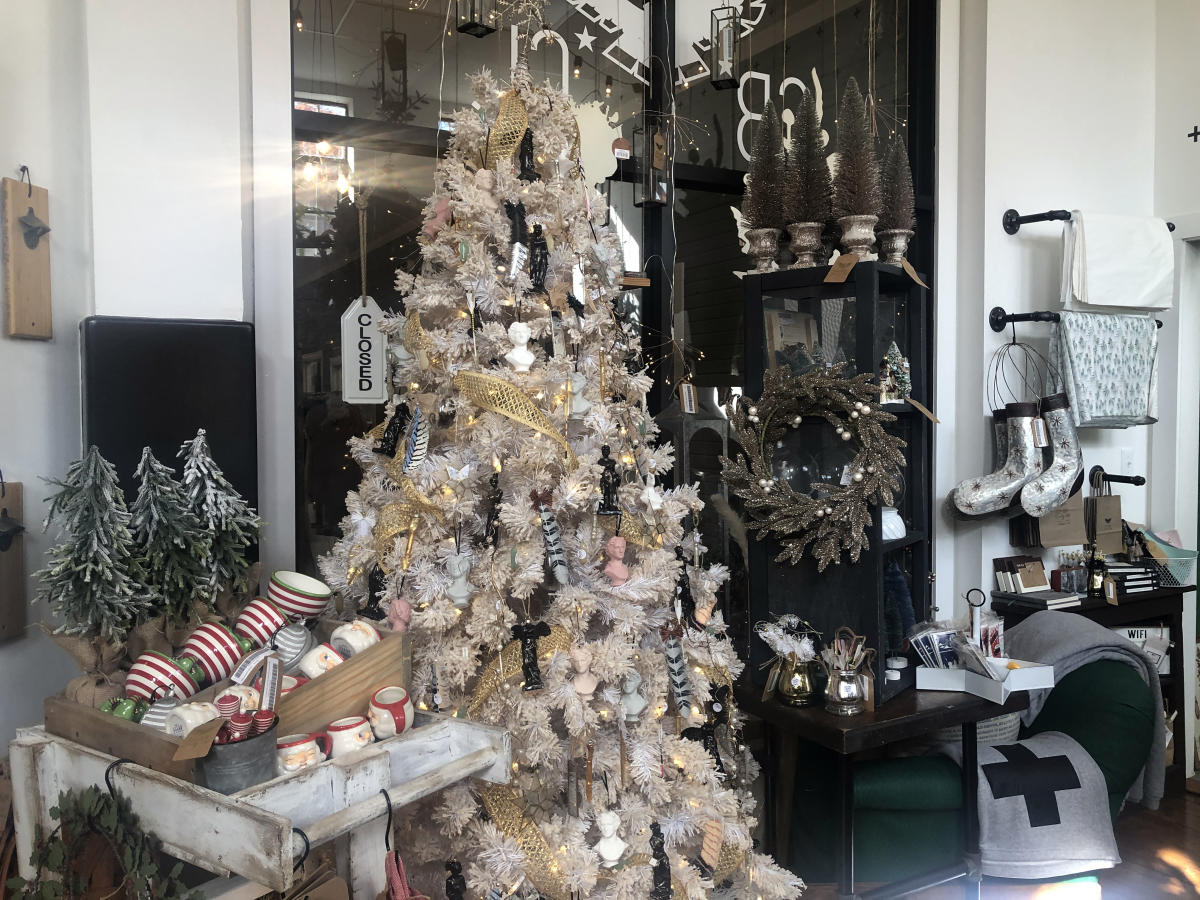 Even though this shop is located downtown on Franklin Street, it's tucked away in the back of the City Market storefront. You'll want to venture off the street and wind through the building all the way to the back where you can explore the beautiful collections at City Boy Country Life. Don't let the phrase "beautiful collections" scare you – the prices are surprisingly affordable. We always find something we can't live without, be it Christmas tree décor, items for entertaining, spring seed packets or coffee table gift books. This store is all about the holidays and each of them is showcased in spectacular fashion. 
Simply Brigitte Home & Garden Design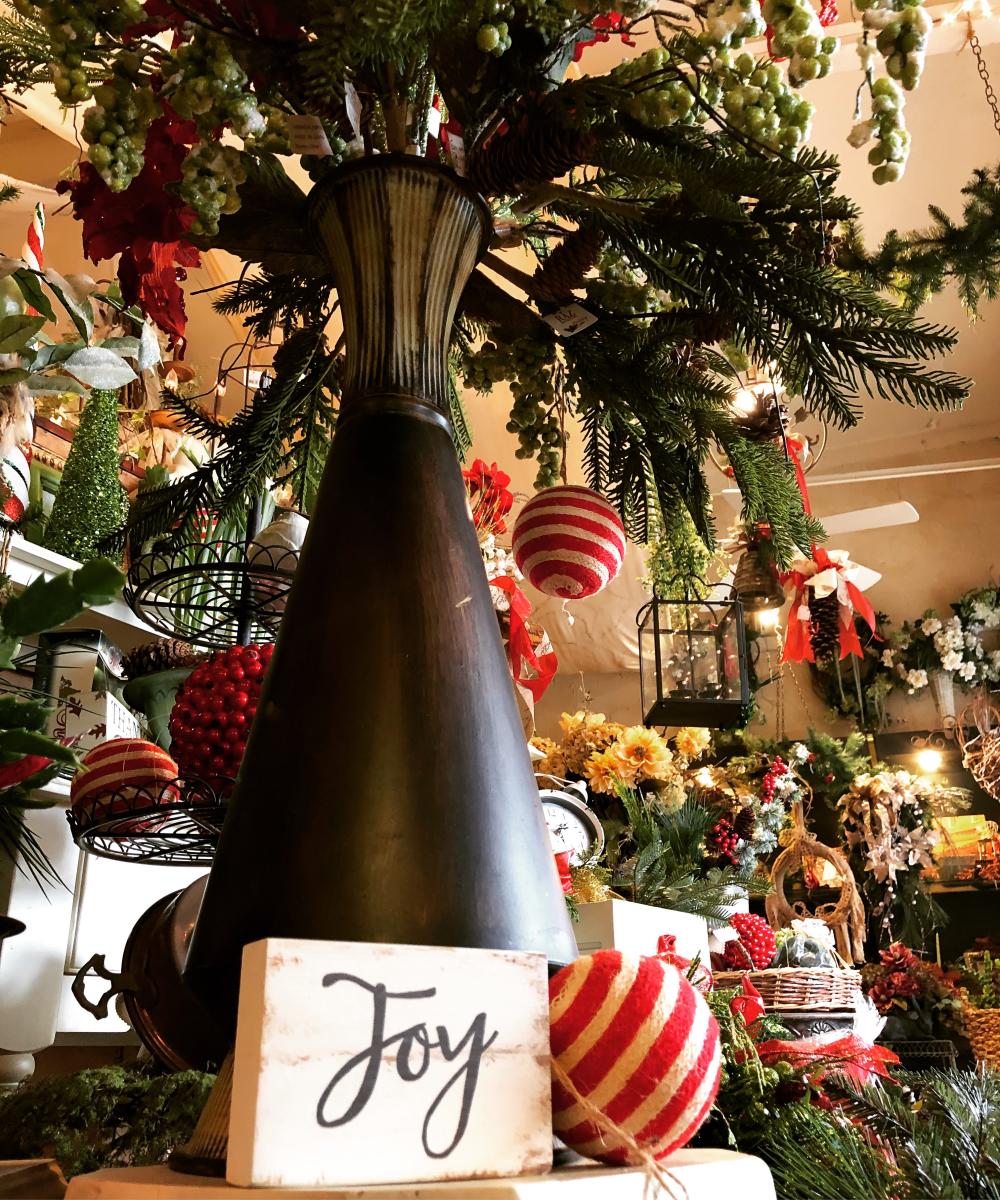 This home design store is also located along the main thoroughfare of Madison Street, but you might not realize there's a fantastic assortment of items inside Simply Brigitte beyond the visible outdoor nursery and bedding plants. Brigitte is a designer through and through. This is evident from the quality bedding plants and garden displays you see during the summer months, but shoppers will also see her talent in the impressive and creative décor inside the shop. We can't resist stopping seasonally simply for inspiration!
SHE Gifts of Life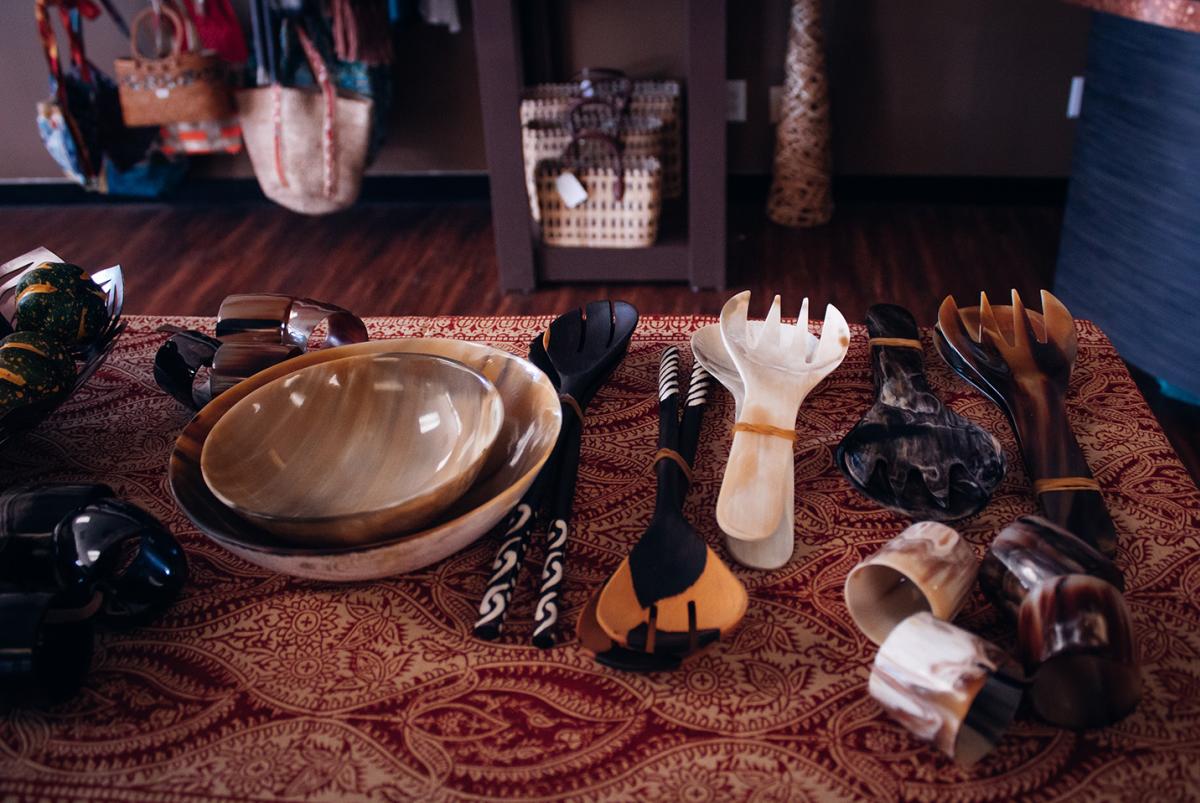 Clarksville's first fair trade retail store, SHE Gifts of Life operates from a passionate mission that human life is highly valued, and our planet is worthy of care. They wholeheartedly support women who have been disenfranchised, abandoned, abused, or treated as second-class citizens. In addition to lovely hand-crafted merchandise like jewelry, accessories, and home décor made from natural materials like wood and stone, you'll also become part of the movement to support, recognize and inspire (or be inspired by!) women artisans throughout the world. Photo: Sarah Wood
Sawdust & Scriptures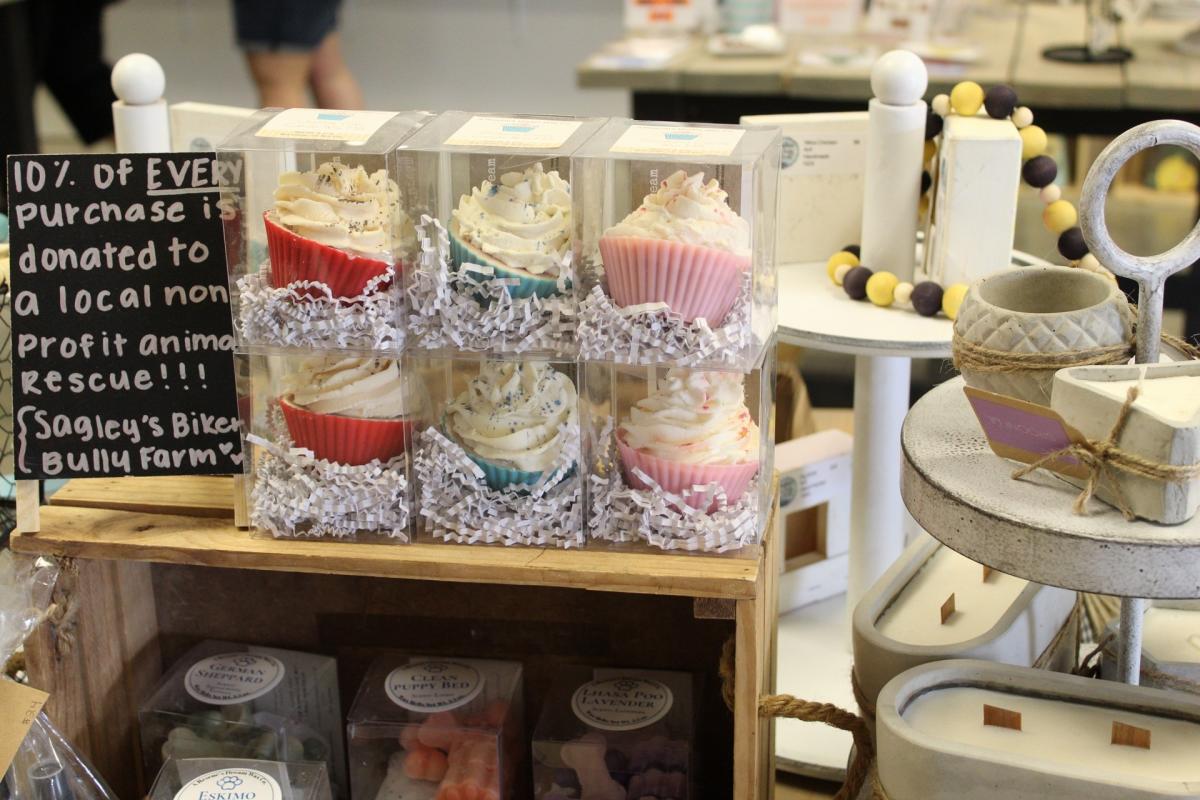 If you can picture an Etsy storefront, you'll have a good idea of what to expect at Sawdust & Scriptures. Here, you'll find handmade items like tumblers, soaps, jewelry, cards, attire and home décor…and even baked goods! The store also offers ongoing workshops like bath bomb making, cookie decorating, knitting, cuttings & charcuterie, and even a kids' fairy garden workshop – how fun is that?! Regular events like paint and sips, coffee and crafts, and toddler days provide fun activities when you need creative time or a special time with friends. Photo: Brandy Rittenberry
Second Chance Antiques & Treasures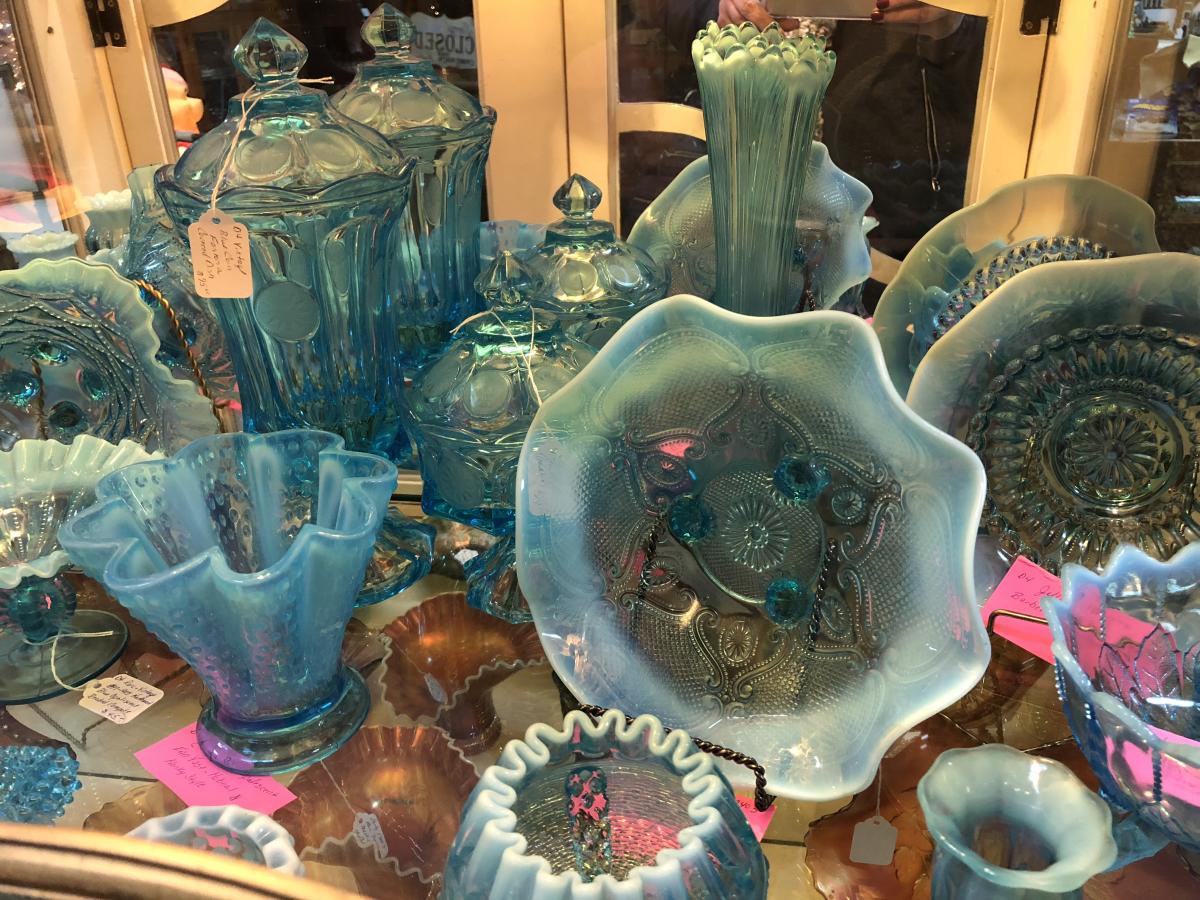 Everyone deserves a second chance, and so do collectibles. Like the proverb says, "One person's trash is another person's treasure." You're sure to find an assortment of treasures at Second Chances. This smaller antique mall of about 12,000 square feet is packed with glassware and china, furniture, toys, art, kitchenware, and every kind of collectible one can imagine. Vendors rotate regularly so new merchandise comes in almost daily.
Seasons: The Museum Store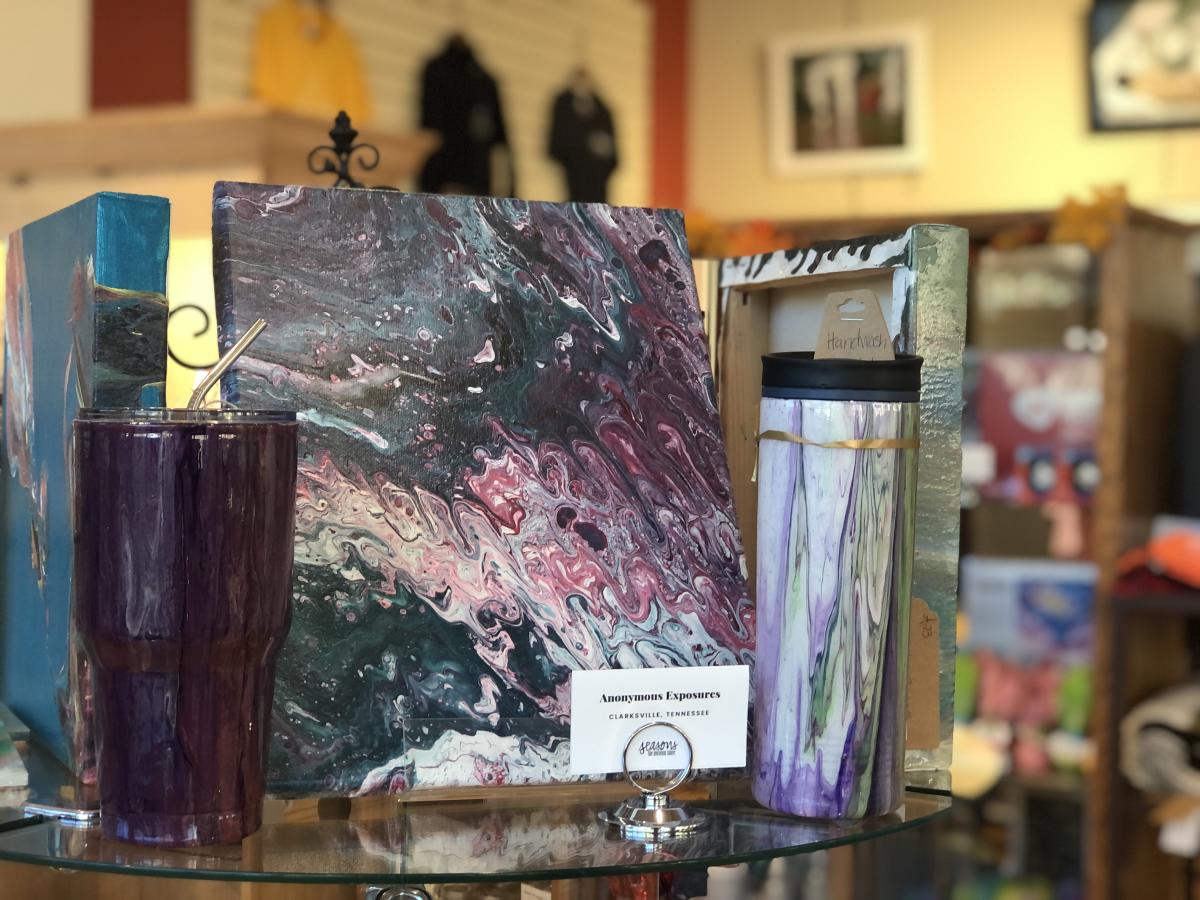 Do you know about this fantastic gift shop inside the Customs House Museum? Many museum visitors may glance around the lobby and see Seasons but have never ventured inside. It's worthwhile to plan a little extra time during your next visit and browse through the shop. Inside, you'll see artwork, jewelry, pottery, and wooden items by local and regional artists, a nice section of educational books, games and toys for kids, and also mementos of both Clarksville and your museum experience. Become a Museum member and receive a 10% discount on all your gift shop purchases.

The first Thursday each December is Noel Night, a festive open-house time with holiday gift shop specials, free gift wrapping, music, and food with a special visitor from the North Pole.
Bring your girlfriends, or come solo, and add these and other hidden-gems shops to your Clarksville trip.