Get in the Halloween spirit with several spooky traditions. Ranging from Harvest Fest at Collinsville to spooky shows at the Roxy your bases are covered.

1. Zombie Paintball, September 27-November 2
A fun spooky event for all ages, Clarksville Zombie Hunters has five different zombie hunting attractions: a paintball hayride, a zombie mission, a shooting gallery, a dark maze, and a movie. Open every Friday and Saturday from September 27 to November 2 you can load up into a five-ton truck with paintball guns on each side to see which of your family or friends is the best zombie killer around. This year they are even open on Halloween.
 
What's great about this spooky event is that a portion of each ticket is given to several charities. What better way to get in the holiday spirit than with a little charitable giving and zombie hunting.
 
The park opens at 6:00pm and closes at 11:30pm on Friday's and 12:30am on Saturday's.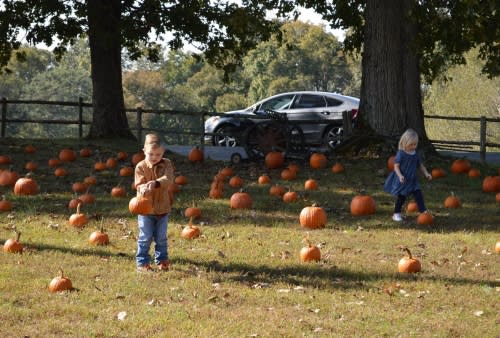 2. Harvest Fest at Historic Collinsville, October 26
Celebrate all things Fall at the annual Historic Collinsville Harvest Fest on Saturday, October 26 from 10a.m.-4p.m. Granted, there's nothing spooky here, but it's a beautiful country drive and a wonderful option for Fall family fun! Throughout the day, you can see spinners and weavers, enjoy children's games and hayrides, make-and-take crafts, craft vendors, food and live bluegrass music.
 
The event also marks the closing of the regular season for the pioneer settlement that sits on 40 beautiful rural acres about 15 miles south of Clarksville at 4711 Weakley Road in Southside, Tenn.
 
A visit to the privately-owned, off-the-beaten-path farm is like stepping back into yesteryear. Some 18 historical structures, each filled with authentic period furnishings dating from 1830-1870, show a glimpse of life before and after the Civil War.
 
Pilgrimage admission is $10 for adults and $7 for children ages 6-12. Children five and under are admitted for free. Admission includes a small pumpkin, and larger ones will be available to purchase. Make sure to bring cash – credit card processing is not available.
 
A family meal sure to please can be found at the Country Dinner, 752 Hwy 13. This staple has been around for 70 years. (In the 50's and 60's their outdoor roller skating rink was THE place to be!) You'll have a hard time beating the old-fashion burgers and shakes. If you don't partake of any other Fall events, this experience alone is worth the drive!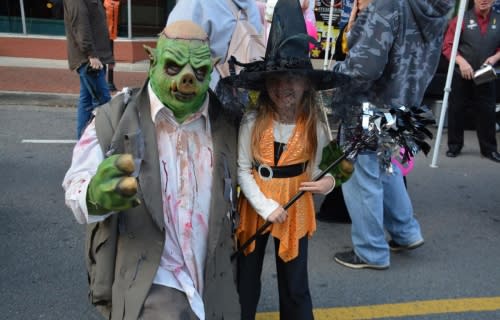 3. Fright on Franklin, October 26
This family-friendly event is not particularly spooky for adults, but children and adults will be impressed with – and maybe a little scared of – the creatively realistic costumes. Downtown Public Square and Franklin Street transform into candy heaven from 3p.m.-6p.m. on Saturday, October 26. Business and organizations line the streets to pass out candy and other goodies, costume contests by age, hayrides and other activities make this event entertaining and safe for the entire family.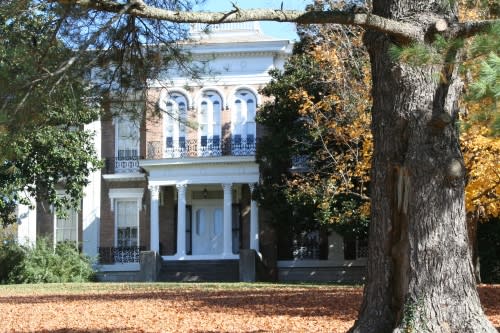 4. Is the Smith-Trahern Mansion haunted? This lovely 1858 mansion is a non-spooky place to visit most of the time. But, at certain times it's been known to be a bit ghostly. The mansion was built by wealthy tobacconist Christopher Smith for his bride Lucy. As a trader, Christopher spent a lot of time on the river. While on a trip in New Orleans, he died from yellow fever. His body was sent home on a steamboat, which exploded and sank on the Mississippi River near Memphis.
 
The "haunting" comes from reported sightings of Lucy's ghostly form walking back and forth across the widow's walk watching the river for Christopher's return, even after she knew he would never be coming home. Some who spend a lot of time in the mansion have reported being overcome with a cold eerie sensation at times for no apparent reason.  
 
The Mansion is open to the public Monday-Friday from 9:30a.m.-2:30p.m.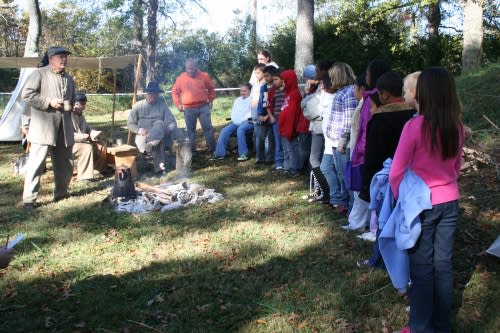 5. Halloween at Fort Defiance, October 25
Hear haunting historical tales of woe and terror by a bonfire while treating yourself to hot dogs and hot chocolate. With a riveting history that pre-dates the earliest American settlers, unsettling stories of land disputes and war abound.  
Keep in mind, this is a spooky event, so it's recommended for adults and children aged 8 and older. Admission is free. Fort Defiance is located at 120 Duncan Street.
 
6. The Roxy's Spooky Shows
Assassins, October 4-19
Just in time for Halloween the Assassins bends the rules of time and space in this one-act historical "revusical" bringing together nine of the country's would-be assassins in a metaphysical shooting gallery where they provoke each other across time. Famous assassins from John Wilkes Booth to Lee Harvey Oswald lead you on a ghastly roller-coaster while they motivate the others to harrowing acts in the name of the American Dream.
 
This Tony-Award winning show comes to the Roxy October 4-19.
 
Rocky Horror Show, October 25-November 2
The Rocky Horror Show makes its return to the Roxy Regional Theatre for the seventh straight year. But the spookiest showing promises to be at 11:59pm on October 26.
 
On the way to visit an old college professor, two clean-cut young people, Brad Majors and his fiancée Janet Weiss, run into trouble and seek help at the freaky Frankenstein mansion, where Dr. Frank N. Furter is during one of his maniacal experiments. At this cult favorite, prepare to do the "Time Warp" like you have never done it before!
 
Audience participation is encouraged, so feel free to dress up in your favorite Rocky Horror attire. Bags of props will be available for $5 in the lobby one hour before the performances. Outside props will not be permitted.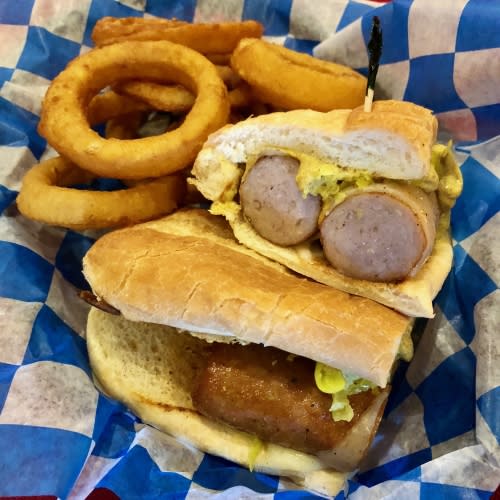 7. Finally, Wicked Good Sandwiches gets our vote for favorite Halloween meal (and a lot of other times too)! There is nothing wicked about the place, except that the food is indeed Wicked Good! You'll find some Austin Peay-inspired menu items like "Peay" Bread and the Governor's Club, with breakfast served all day, appetizers, sandwiches and desserts, plus live music most weekends. You might want to try The Green Monstah -- two bratwursts, provolone, pepperoncini, & whole grain mustard – just for the heck of it.