Boyd's Farm
Open since 1984, visiting Boyd's has become an annual tradition for many locals. Boyd's Farm is always buzzing with people picking the perfect pumpkin for the perfect price-only 25 cents per pound! Not only do they have pumpkins, but they have Indian corn, gourds, and winter squashes ideal for decoration.
They have several fun fall activities, but maybe the most exciting is the a 6-acre corn maze. At only $4 a person, take some time and get lost but don't forget to have fun!
Patterson Place Farm
Not far out in Woodlawn, Patterson Place is a great "Place" for even greater photo ops. This idyllic farm has a pumpkin patch, petting zoo, corn maze, hayrides, and so much more. Their perfectly round pumpkins cost no more than $5 (cash only) and for a small $5 admission fee you get to enjoy a hayride and the petting zoo.
Patterson Place Farm is only open on Saturdays from 10am to 4pm through November 1, so be sure to stop by and pick a pumpkin and pet a Camel.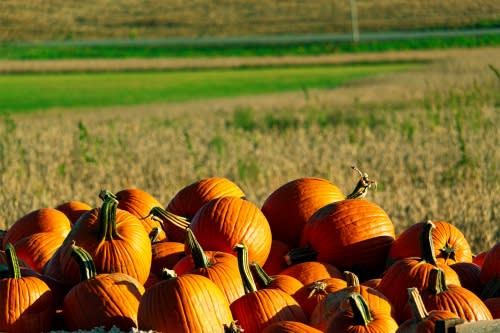 HarvestFest
Each year at Historic Collinsville people come together to celebrate the seasons closing with Halloween activities, music, food, a blacksmith, a corn maze, and a pumpkin patch. Come out and see the historic buildings and people in period attire while eating, exploring, and enjoying live music. You can even bring your own picnic!
HarvestFest activities will take place from 11am to 3pm.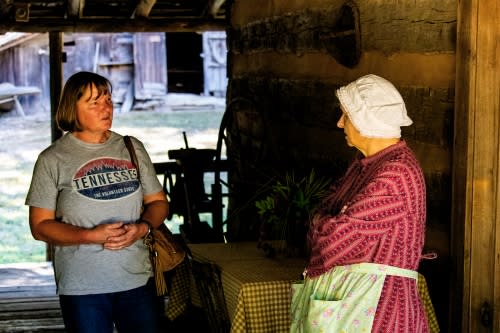 Erin's Farm
Erin's farm is a little different than the rest as they don't have a pumpkin patch, but they do offer Glass Blowing Workshops where people of all ages can come an make a blown glass ornament. This session of Glass blowing workshops end October 19, so be sure to reserve your spot now!
Erin's farm also is open later this fall and into Christmas season as they offer more Glass Blowing Workshops and even the chance to cut down your very own Christmas Tree! You can finish your time off with a hayride, hot cocoa, and a warm fire.
Erin's farm is also open in the summer when their blueberries are ready for picking!