Food is such an integral part of so many cultures. The culture of the American South is very much defined by food and the experience of sharing meals with loved ones. Enjoying local meals when you travel is one way to immerse yourself in local culture. Clarksville's diversity, thanks largely to Fort Campbell and international industry, brings a surprising level of international flare to the historic city's authentic southern roots. Here are five restaurants that will give you a local experience without breaking your budget.
Madeleine's Place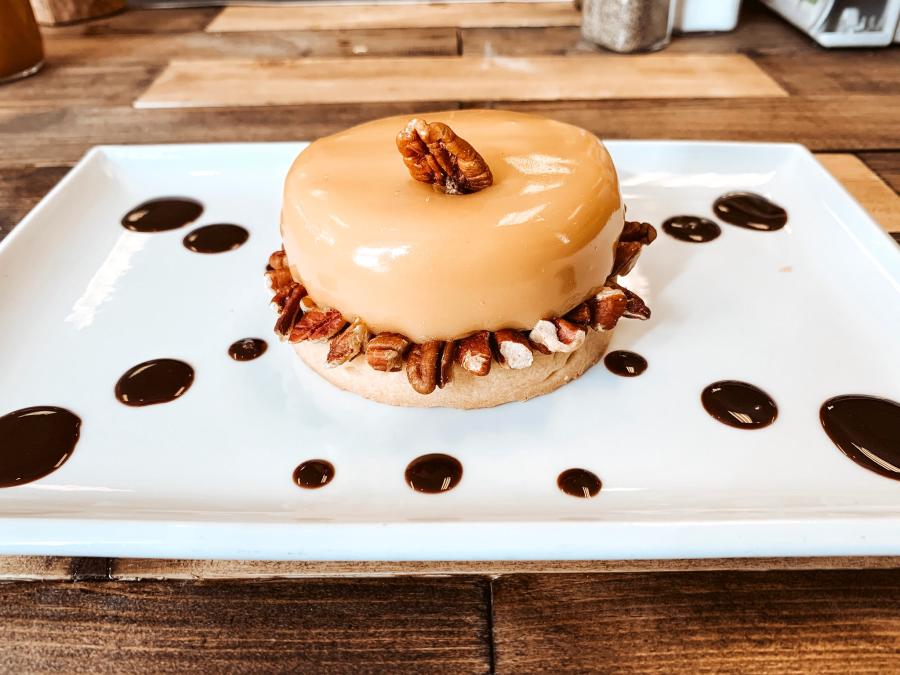 Photo credit to Instagram user @suburbanturmoil
This authentic French bistro and café opened its location downtown earlier this year. Stop by for some freshly baked bread, pastries, desserts, and other treats. Serving breakfast, lunch, and dinner everything on their menu is under $10! A classic French Crepe costs just $2.50, but be sure to pair it with one of their sandwiches. The Farmhouse comes with apple butter, cheddar, bacon, and a fried egg on sourdough bread.
Kohana Sushi & Ramen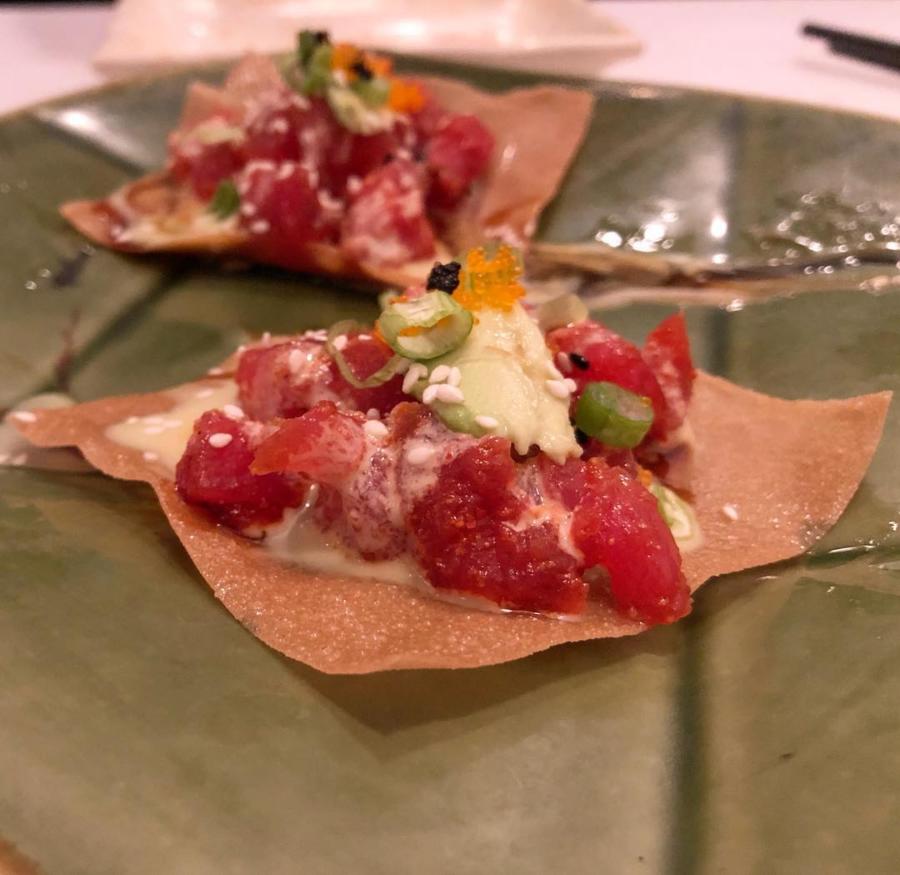 Photo credit to Instagram user @imagoluxphotography
Kohana brings a modern innovative twist to one of Tennessee's most popular cuisines. Offering only the freshest, highest quality fish and ingredients, the sushi and ramen are unbeatable. The food is enhanced by the restaurant's chic ambiance and décor, complimented by the artistic presentation of the food. When you finish your large bowl of Tonkotsu Black Ramen, grab a noodle refill for only $2.50. The Classic Maki Sushi rolls make your mouth water. Their Crazy Maki comes with spicy crawfish and crunch, topped with hot sauce for only $7, while their Rolls Royce, made with tempura shrimp, lettuce, snow crab mix, avocado, cream cheese, and cucumber, wrapped in sesame soy paper and topped with eel sauce, costs only $9. That's hard to beat.
Mediterranean Grill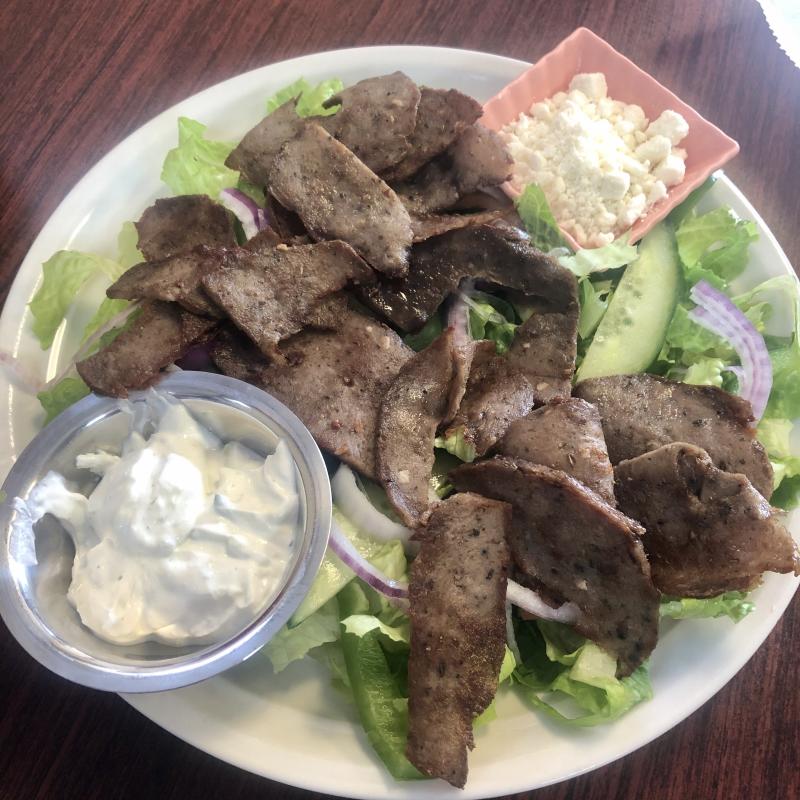 Just a few blocks away from Austin Peay University at the perimeter of the downtown district is a middle eastern and Mediterranean experience that you won't want to miss. The most expensive thing on Mediterranean Grill's menu is their Mediterranean Combo for just $10.99 where you get 2 kebab sticks, 2 chicken sticks, 2 beef sticks, rice, and fresh-made tabbouleh. From middle eastern classics like Shawarma and Masef to Mediterranean classics like Gyros and Falafel. If you're lucky enough to visit on a day with fresh-baked Baklava, it'll be worth every calorie!
Wicked Good Sandwiches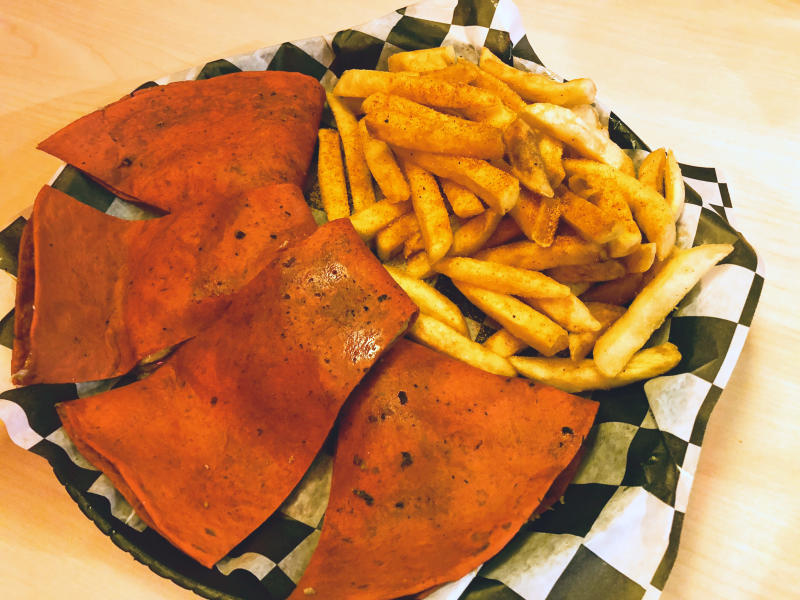 Not only are you getting those to-die-for prices, but Wicked Good Sandwiches showcases local musicians most weekends. Several of their menu items are named with APSU in mind like the "Peay Bread" and the "Governor's Club." Visiting with friends or family, be sure to start off with their "Peay" Bread as it's a large homemade loaf full of pepperoni and cheese. All of their burgers are $6.99, which makes it hard to choose. Their College Street Burger, made with American cheese, lettuce, pickle, and thousand island dressing sandwiched between two crispy tortillas, makes for the perfect bargain meal. The Buffalo Chicken Quesadilla is another local favorite.
Choppin' Block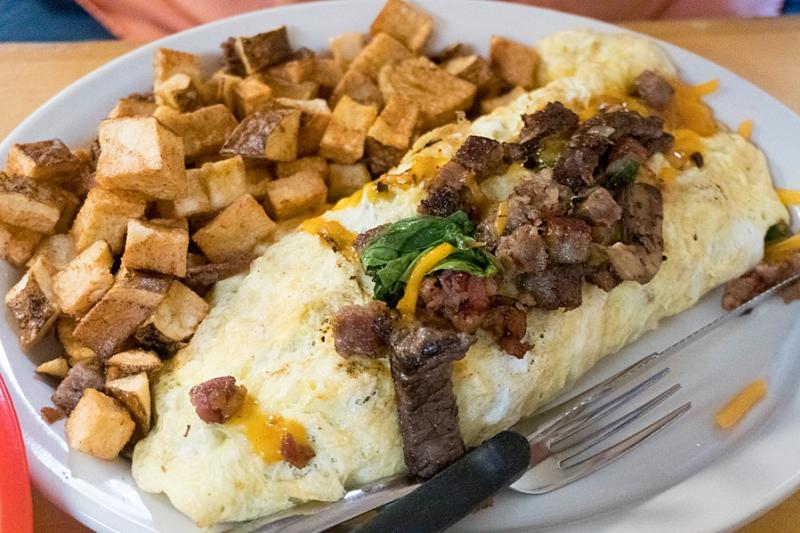 Photo credit to Instagram user @msstacyanderson
The Choppin' Block is a butcher and deli where you'll find the highest quality beef, chicken, pork, and seafood around. The dine-in restaurant offers southern favorites for breakfast and lunch with prices that'll make you do a double-take. The breakfast menu tops out at $7.95 with ribeye, eggs, and toast. Any pork and biscuit is only $1.50, or load with up a 3-ingredient omelet for only $4.25 or French Toast for $2.95.
At lunch, eat from the deli with pimento cheese and cold salads, or off the grill with burgers, and sandwiches – all of which are under $6.00.  For heartier eats, the daily Blue Plate Special is only $8.50, including a drink. Here's where you'll find traditional southern favorites like chicken and dumplings, fried chicken, or meatloaf. Or indulge in mouth-watering desserts like banana pudding, peach cobbler, or pecan pie.
Check out more budget-friendly places to eat in Clarksville, or plan your trip now. While you are here, be sure to tag your favorite eats on Instagram or Twitter with #visitclarksvilletn.