Our family of four tries to find time in our busy schedules to stop and enjoy time together. Between, cheerleading and basketball, and games and homework, it's nice to get out and have a little family fun. Our community has numerous options for both residents and visitors, but here are a few of our favorites. We think you'll like them too!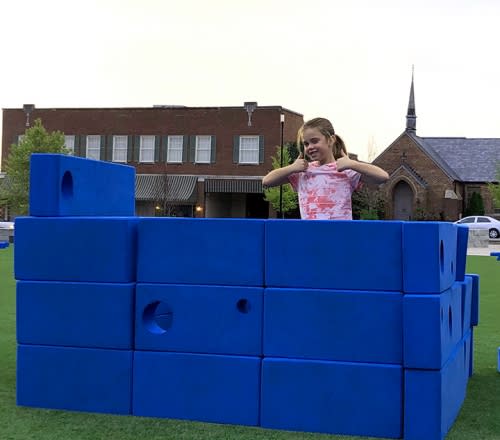 The Downtown Commons is a new favorite spot for us. We have found it's a great place to pass the time while one child is at a practice, a great place to make new friends and run off some energy, and a good place to unwind following a nice dinner downtown. Whether we are there for 20 minutes or 2 hours, our girls enjoy building forts, practicing their flips and cartwheels and cooling off in the water feature. As a parent, I enjoy the comfy chairs and the ability to see my children as they enjoy all aspects of the park from one vantage point. It's certainly been a great addition for my family and I hope if you haven't checked it out yet, that you will give it a try!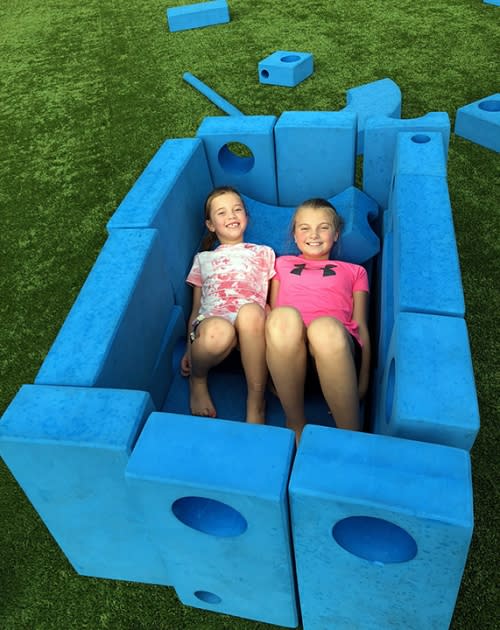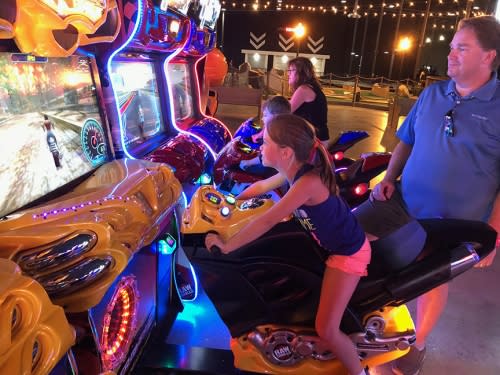 Another on our list of favorites is the City Forum. It has something for everyone! My oldest child has a competitive streak, so laser tag is her game. There is nothing like seeing her name at the top of the team to bring a smile to her face. For our youngest, the arcade is her place. The more tickets the better! She currently has her eye on a prize that will take several trips to save for, but none the less, she is working towards it. The City Forum always brings lots of laughs and a little competition to our family and we continue to enjoy all it has to offer.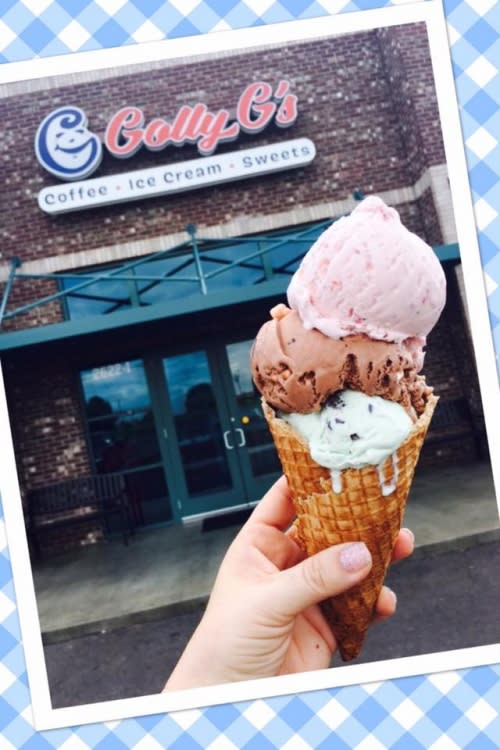 (photo provided by Golly G's)
And no family day is complete without ice cream -- any time of year! We love to visit Golly G's and try all the new flavors. The girls usually go for something that you can't determine the taste by the name of it, like Superman, but they are never disappointed. My personal favorites are the salted caramel and the blackberry cobbler ice cream, while my husband prefers the coffee ice cream and any with peanut butter in them. If you haven't tried them, I highly recommend them!  I could go on and on about the many great options for a family to enjoy time together…the important thing is the laugh, smiles and memories that come from each moment. Take time to get out and enjoy some of the family fun our community has to offer and make those lasting memories with your family, I promise you won't regret it!