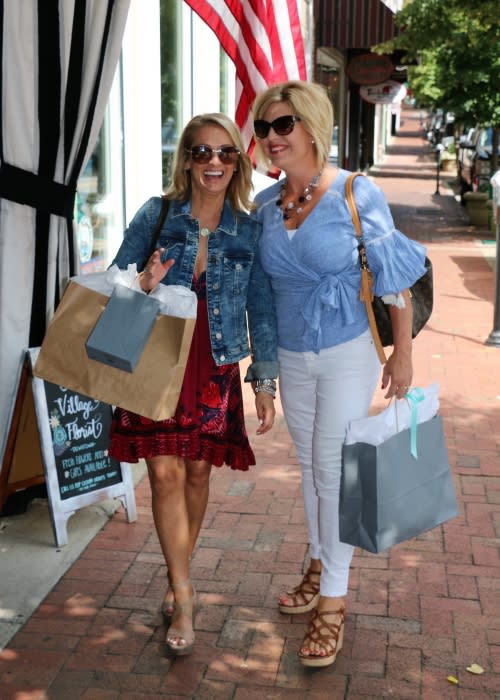 When the bags under your eyes start to look like mine and are larger than the one you're carrying, it's time to refresh with some girlie girl fun, fashionista finds, and foodie forays. From Beachaven's Blush to the Roxy's "Hairspray,"  a chic retreat awaits you in Clarksville, Tennessee. Whether you're looking for high-brow style or low-maintenance leisure, round up the gals and get set for some well-deserved royal treatment in the Queen City.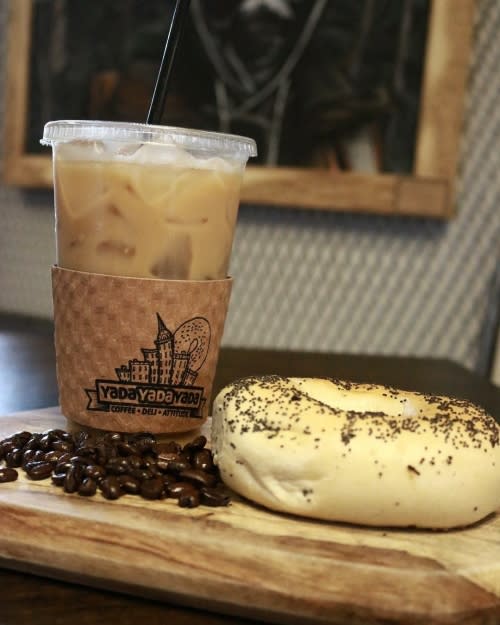 It should be no secret in your sisterhood that Clarksville is full of endless possibilities for a girls' day out, a weekend getaway, or rare time to yourself. Shop 'til you drop,  brush up on your creative side, enjoy a libation vacation … or simply relax and savor the flavors. Top of the happening highlights, brunch with your besties at Strawberry Alley Ale Works or Blackhorse Pub and Brewery will get our day flowing with their $1 mimosas. If you prefer energy in the form of caffeine, Yada Yada Yada Deli is the place to fill up on coffee, smoothies, and lighter fare. Their Tropical Sunshine Smoothie is its own vacation in a cup and the Spanish Latte lives up to the attitude with which it's poured.
 Designing women and style mavens will flip over the eclectic blend of retail therapy Downtown Clarksville boasts. Along Franklin Street, you'll find an exciting mix of retro and trend-setting designs from Journey's Eye Studio to Couture Crush. New kids on the block, The Copper Petal, and Hey Noli recently opened fun new shops, offering fresh styles for all ages that won't blow out your budget.
A little pre-booking prep will ensure you're properly pampered at Mildred and Mables and its resident salon, Isabella Sophia. Vintage vibes meet luxury glam in downtown's one-stop shop for getting gorgeous. You can comb through the boutique's fabulous finds while treating yourself to a new brand 'do, a make-over, a pedicure, a facial, or a massage. You'll be so relaxed in their perfectly posh setting that you might be tempted to stay all day.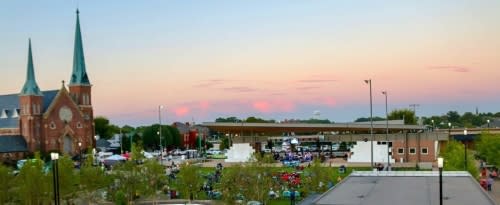 Yet your happy toes will keep tapping because can't stop the beat on Franklin Street and the hip music scene around it.  If you're in the neighborhood on any third Friday night from May through October, plan to settle in for Downtown at Sundown when live music fills the newly constructed civic park at Downtown Commons. Enjoy a dinner of casual Americajun cuisine on Roux's new outdoor patio or for fine dining, Edward's Steakhouse is sure to please. On a different schedule? Check the calendar for Jammin' in the Alley and join the crowd at this popular venue. Whether you park yourselves for a relaxing evening under the stars or end up dancing in the streets, these lively events will get you tuned up for a weekend of diva delight.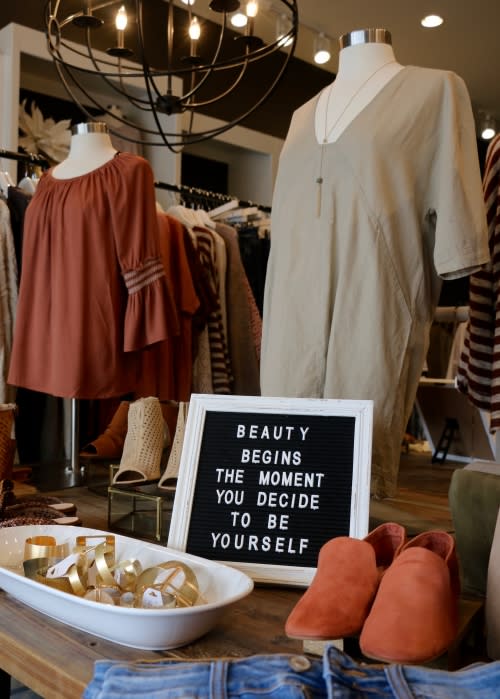 Who needs New York's Madison Avenue when you can make your way down Madison Street in Clarksville for more girl time goodness? You'll discover trendy treasures at Re:defined Boutique, filled with modern women, teen, and plus size fashion before venturing onto Miss Lucille's Marketplace. A shopper's wonderland of new and vintage goods, the expansive space sells a variety of wares from over 200 vendors and features a furniture design room curated from Joanna Gaine's Magnolia Home collection. A little further south, Sango Pharmacy offers unique gift items and is neighbors with Golly G's - a local favorite for ice cream and sweet treats.
The south side of town also hosts some of Clarksville's best eats for your lunch bunch. Miss Lucille's Cafe is located right inside their marketplace or venture just a few blocks back to Gingham Cafe serving healthy choices and comfort food. For a refreshing afternoon pick-me-up, visit Clarksville's newest infusion of relaxation innovation - The Mad Herbalist. Nestled just off Madison Street in a shady oasis, the Mad Herbalist describes itself as a "tea lounge and blending lab" where you can sip, create, eat and shop. Tea blends rotate seasonally and can be complemented with artfully presented three-tiered trays of savories, sweets, and spreads to round out your palette. Take home your own creations of personalized bath and body products to enjoy lingered pampering well after your get-away ends.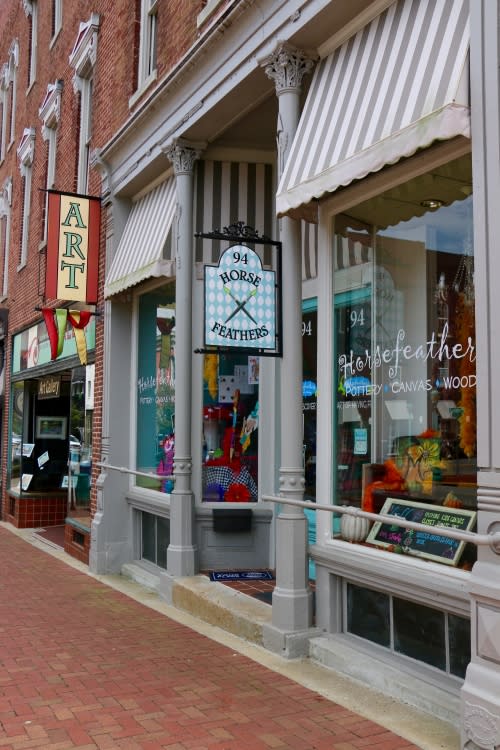 Back downtown, you can fill your cup with more creative juices at Horsefeather's Pottery and Art Studio. As your painted masterpiece dries, browse the Downtown Artists Cooperative next door and the Customs House Museum a few blocks away. Art aficionados will also enjoy public art displays sprinkled throughout the city. Rent a bike and roll along the river for a tour of bronze statues, hidden sculptures, and Instagram-worthy outdoor murals.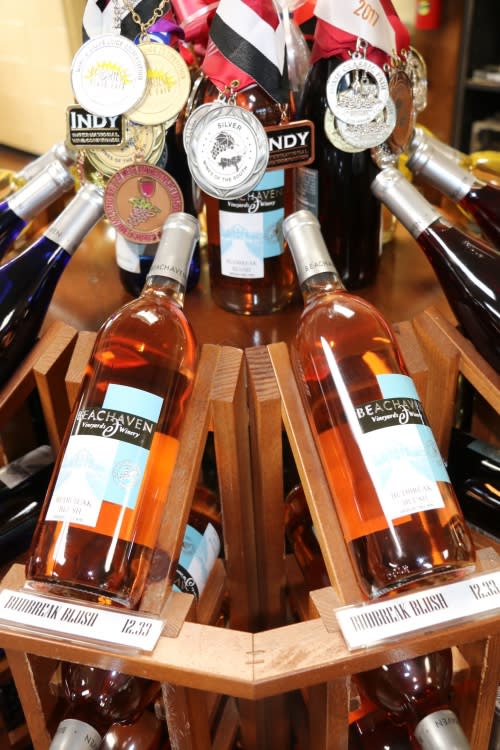 To cap off a day bubbling with fun, wine down at the "Beach" without ever leaving Clarksville's own backyard. Located just off I-24, Beachaven Vineyards and Winery is making waves with its award-winning wines that invite you to taste as you sip and shop. Your favorites can be purchased by the glass, bottle, or case. There's no sand, but if you're lucky enough to visit in the warmer months,  flip off your flops, bring a blanket, and pack a picnic for a laid-back night here at Jazz on the Lawn.  A favored local tradition for over thirty years, lawn space fills up fast at this free concert series.  Visit the winery's website for seasonal schedules and plan to arrive by 5:30 pm to grab a premium spot.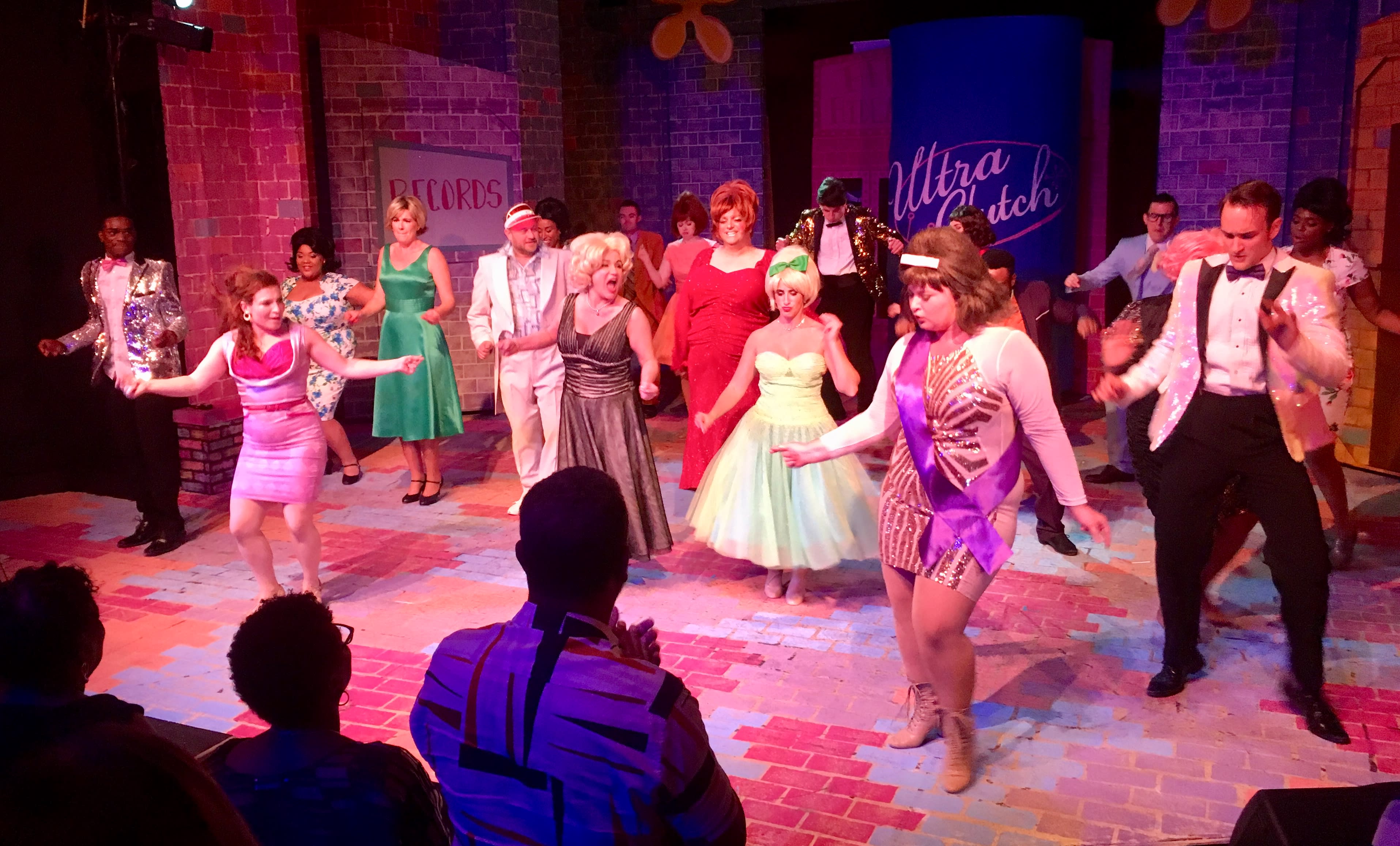 Alas, for the ultimate finale to your girls' getaway, you simply must polish off your journey at the Roxy Regional Theatre. Now through September 29, the Tony-award-winning musical "Hairspray" is performed live in Clarksville by an enormously talented cast. In a 1960's flashback, aspiring teen star Tracy Turnblad leads a colorful group of characters that will ultra-clutch your heart with laughter, romance, and social change.  They'll prove that girl time well spent in Clarksville will lift your spirits higher than Tracy's bouffant and leave you thinking big about conquering the world again on Monday!