September is filled with activities and events. From craft fairs to patriotic celebrations to music and arts, Clarksville offers options that the whole family can enjoy. Whether you're looking for a nearby day trip or getaway weekend ideas, we have a variety of activities to create lasting memories. Our restaurants, shops and attractions are taking measures to ensure the safety of visitors and their employees. Please do your part to maintain recommended social distancing and wear a mask if that's not feasible. 
1. Welcome Home Veterans Celebration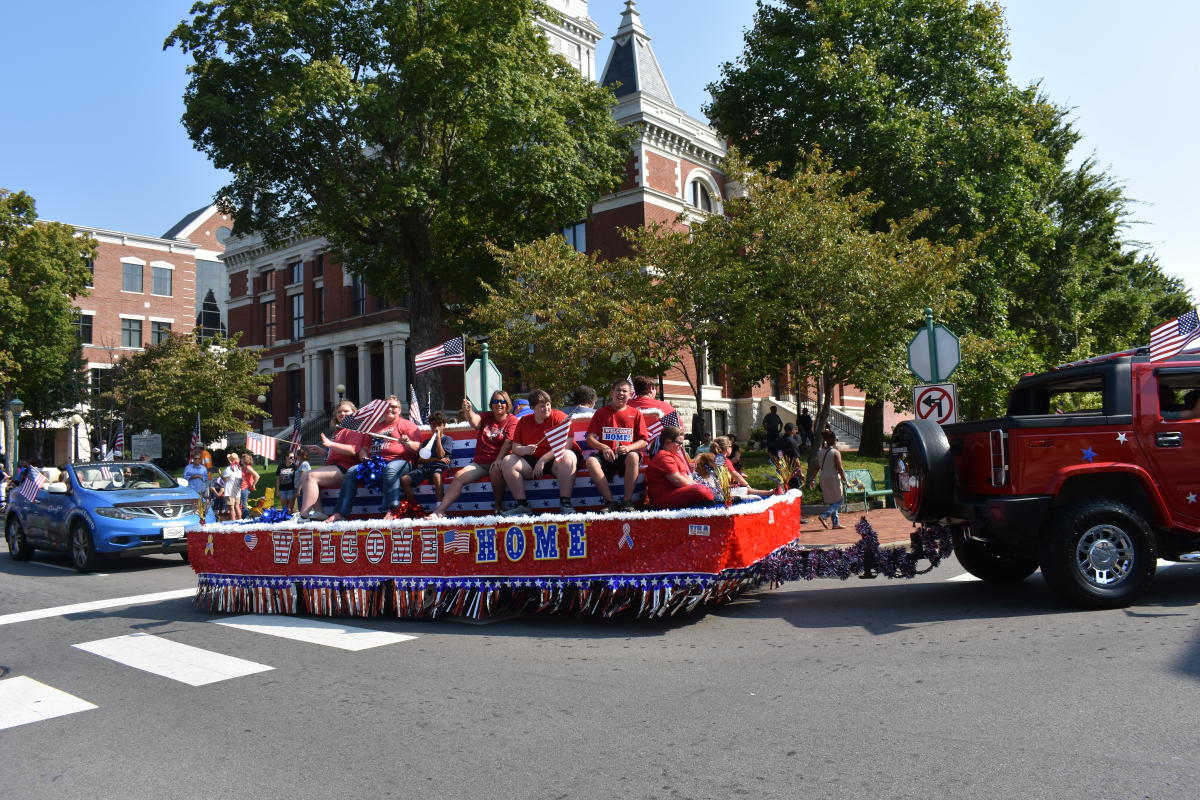 September 15-19, 2021
Clarksville's 6th Welcome Home Veterans Celebration honors and remembers veterans across the years. The 2021 five-day event partners with Oak Grove Tourism to include a variety of free exhibits and activities, along with ticketed events like meals with special guests speakers and concerts, all designed to show appreciation for the service and valor of America's veterans. Exhibits are free and include the American Veteran Traveling Tribute Wall, Field of Honor-Veterans Tribute flag display, General Tommy Franks Mobile Classroom & Road Show, and Cost of Freedom Tribute. These are on display at neighboring Kentucky's Oak Grove Racing & Casino from 9:00 a.m. Thursday, September 16 through 9:00 a.m. Sunday, September 19. All meal events, speakers, and the parade are in downtown Clarksville.
Get tickets and see the detailed schedule for all activities at welcomehomeveteranscelebration.com.
2. All Shook Up at the Roxy Regional Theatre

September 10-24, 2021
Live theatre returns to the Roxy in September -- and what a way to kick off Season 39! "All Shook Up" takes you back to 1955 where one girl's dream and a surprise visit from a mysterious leather-jacketed, guitar-playing stranger help a small town to discover the magic of romance and the power of rock 'n' roll. The hip-swiveling, lip-curling musical fantasy will have you jumpin' out of your blue suede shoes with such classics as "Heartbreak Hotel," "Hound Dog," "Jailhouse Rock," and "Don't Be Cruel." (Masks are presently required inside the theatre at all times.) Photo by Justin Campbell.
As is the annual tradition captured in the photo, fan-favorite The Rocky Horror Show is slated for later in October. See Season 39 showtimes and order tickets at RoxyRegionalTheatre.org.
3.  Downtown at Sundown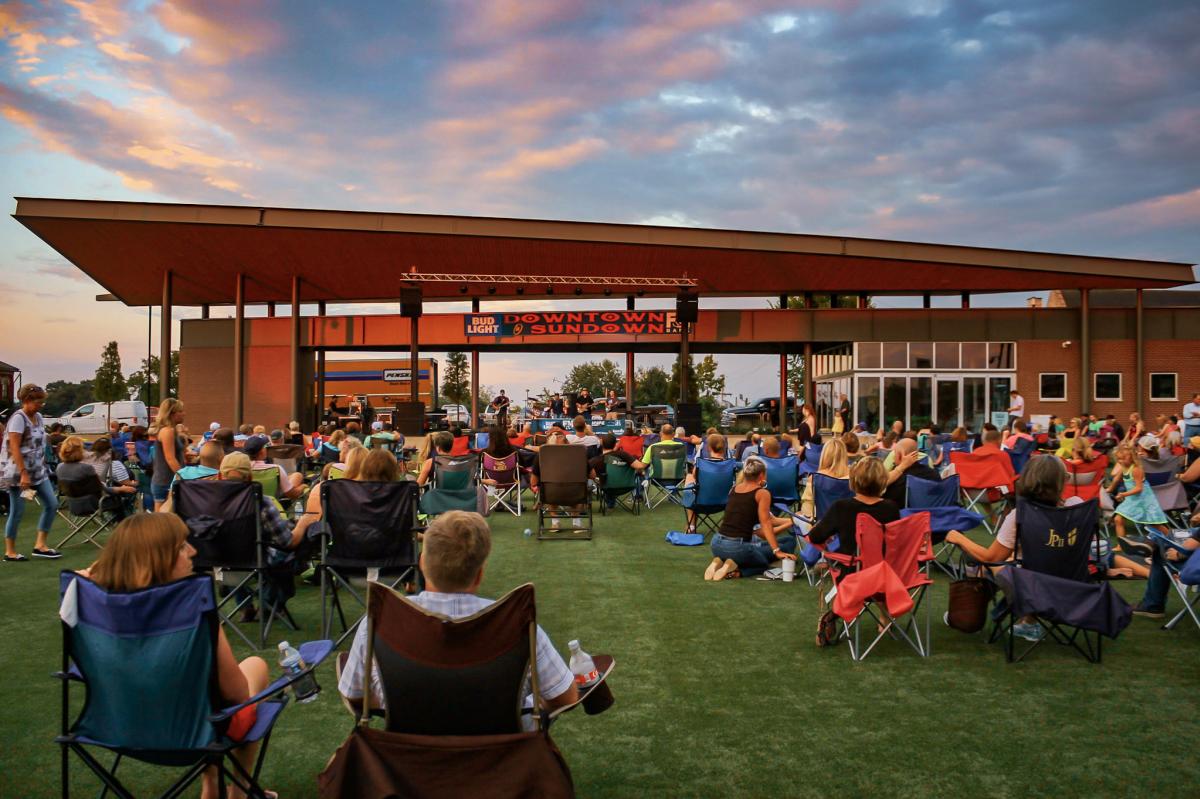 September 17  |  October 1  |  October 15
A spectacular summer of free outdoor concerts winds down in October. Bring a picnic with your chairs or blanket, enjoy a meal at a downtown restaurant, or try an onsite food truck to complete your evening downtown. Jon Langston takes the stage on September 17, Xtraordinary Gentlemen on October 1 and Barracuda on October 15. Concerts begin at 7 p.m. Photo by Bori Photography.
4.  Fall Craftsmen's Fair
September 18-19
A highlight each spring and fall, the Old Glory Distilling Craftsmen's Fair hosts over 50 craftsmen as they showcase their wares and unique trades. Expect everything from woodworkers to metalworkers to specialty chefs and distillers, while food trucks, craft beer & cocktails, moonshine slushies, distillery tours, and yard games are on the back lawn throughout the day. The show is open from 10 a.m. - 4 p.m. and admission is $1 for ages 13 and up.
5.  Lee Greenwood Concert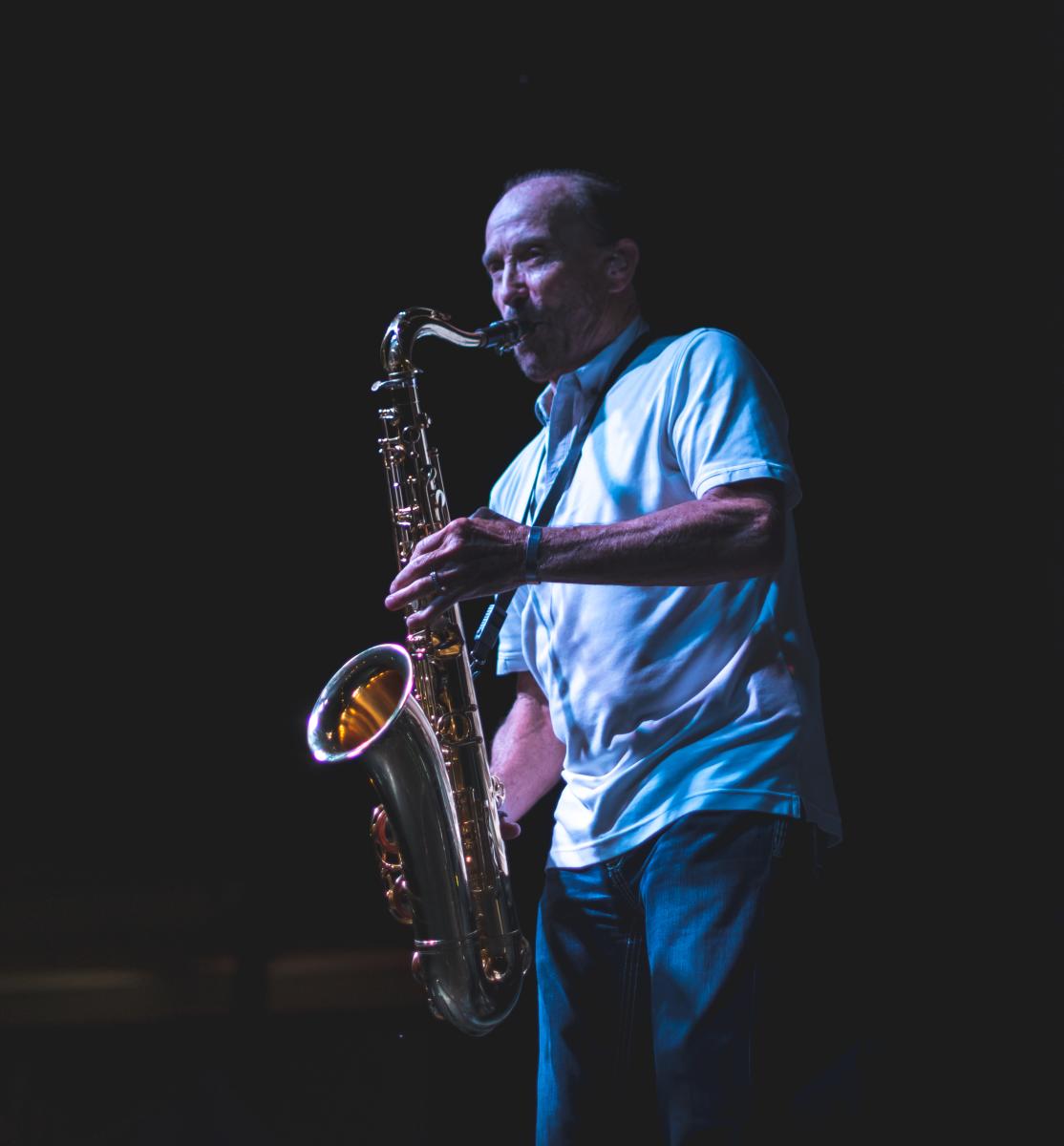 September 18
Grammy Recording Artist and Patriot Lee Greenwood takes the stage on September 18 for the Welcome Home Veterans Celebration. Hear all your favorites from this long-time performer including the rousing "God Bless the U.S.A." Ticket prices start at $15 and can be purchased on Ticketmaster or at the gate. Local favorite Music for Mercy opens the show at 6:00 p.m. at the Oak Grove Racing & Casino Amphitheatre. Photo by Stephen Schlegel.
6. Nashville Symphony at Downtown Commons
September 23
Hear the prestigious Nashville Symphony on September 23 at 7 p.m. on the lawn at Downtown Commons. The Symphony showcases some of the nation's most talented musicians and has been an integral part of Middle Tennessee since 1946. The Symphony's Fall Concert is free to the public thanks to sponsors Benefits, Inc. and Jack B. Turner and Associates.
7. Start Your Engines at the Customs House Museum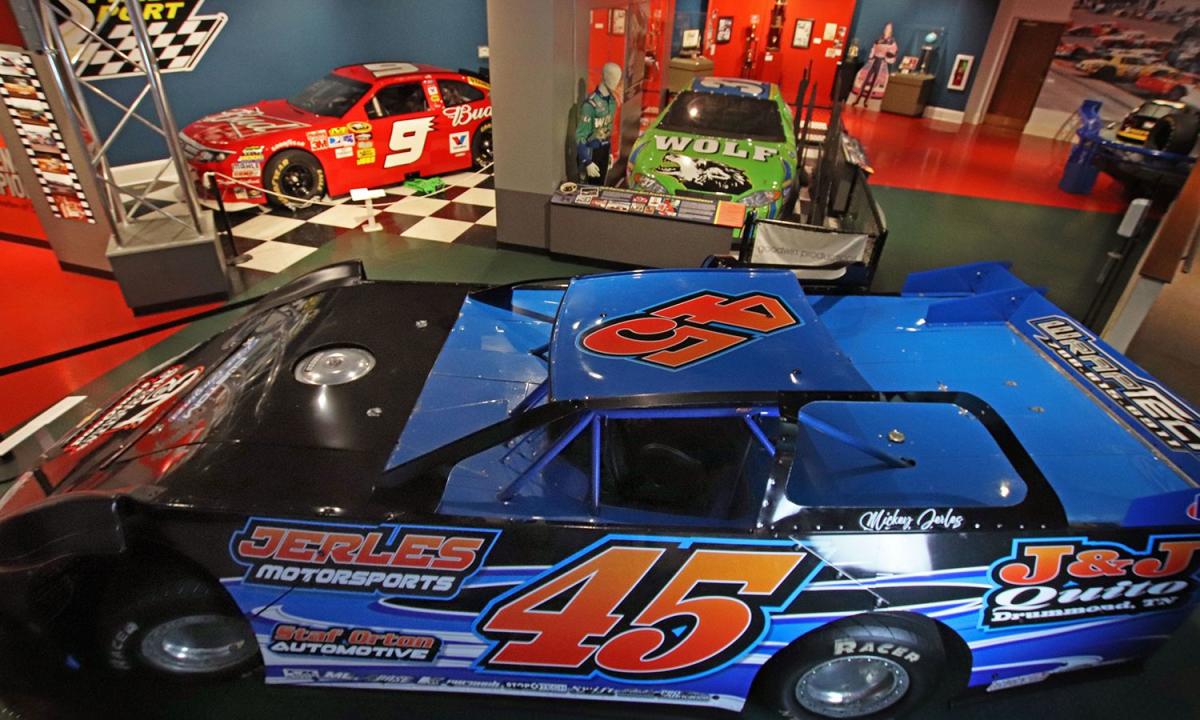 Now through December
Start Your Engines! is an expansive exhibit at the Customs House Museum & Cultural Center on display through December 31. The multi-gallery exhibit showcases Montgomery County's auto racing history and the local legends who formed the sport. See race cars, art, historical memorabilia and video footage of personal stories from locals who established auto racing in the area. Photo by Customs House Museum.
See exhibit details and admission at CustomsHouseMuseum.org.
8. Unknown Realms Tour at Dunbar Cave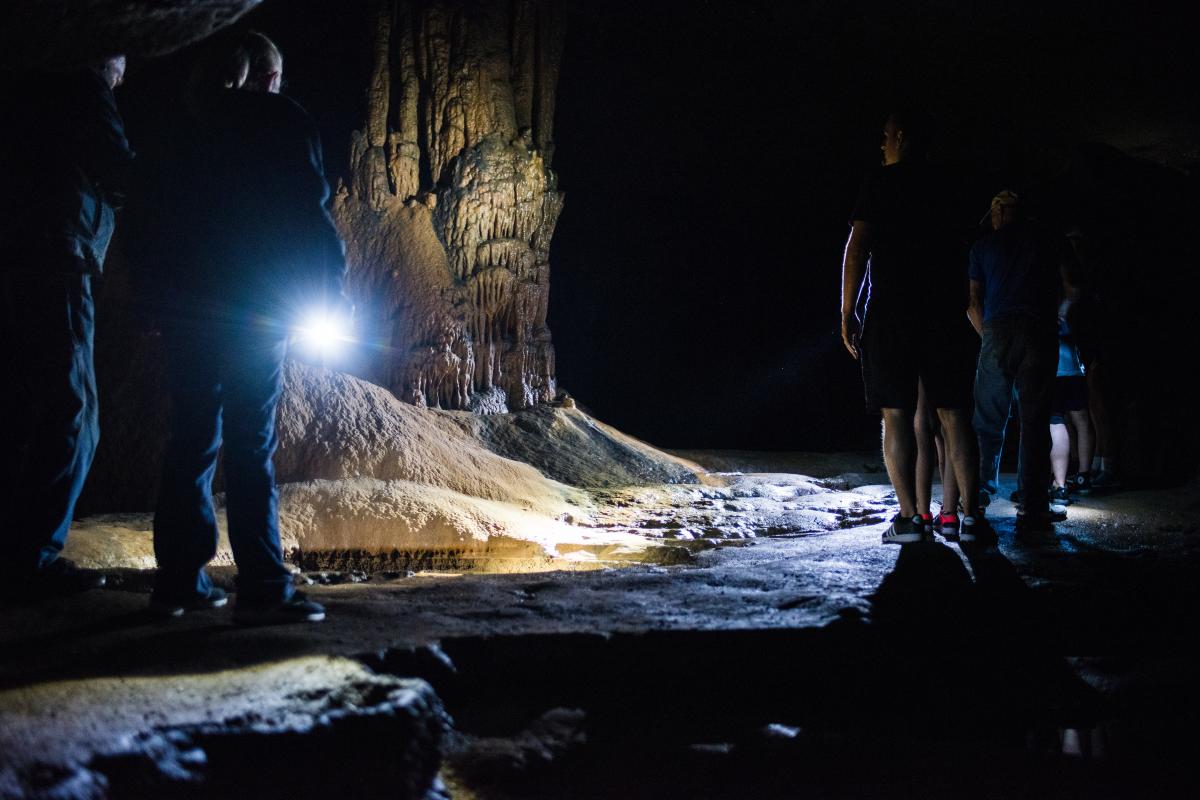 September 25
Venture beyond the standard tour and explore some of the less frequented areas of Dunbar Cave on paths that have been out of use for 50 years or more. Discuss the history and legends of the cave that developed as Dunbar Cave became the social hotspot of the 19th century. No crawling is required but the paths we take are fairly rugged so participants should be in good physical health and be able to crouch walk for a time. Tickets are $20 and the minimum age is 10. Make reservations here. Photo by Lucas Ryan Chambers.
9. 21st Annual Antique Tractor & Engine Club Fall Festival
September 24-25
It hardly seems like fall with an antique tractor show, and this is a festive one to put you in the autumn spirit!  The 21st Annual Event at the John D. Bartee Agriculture Center showcases all makes and models of tractors and engines with live demonstrations and craft skills throughout the weekend. Special kids events take place on Saturday, plus ladies will enjoy the vendor market with homemade crafts, food and other unique items. See details on the event Facebook page. 
10. Friday Night Live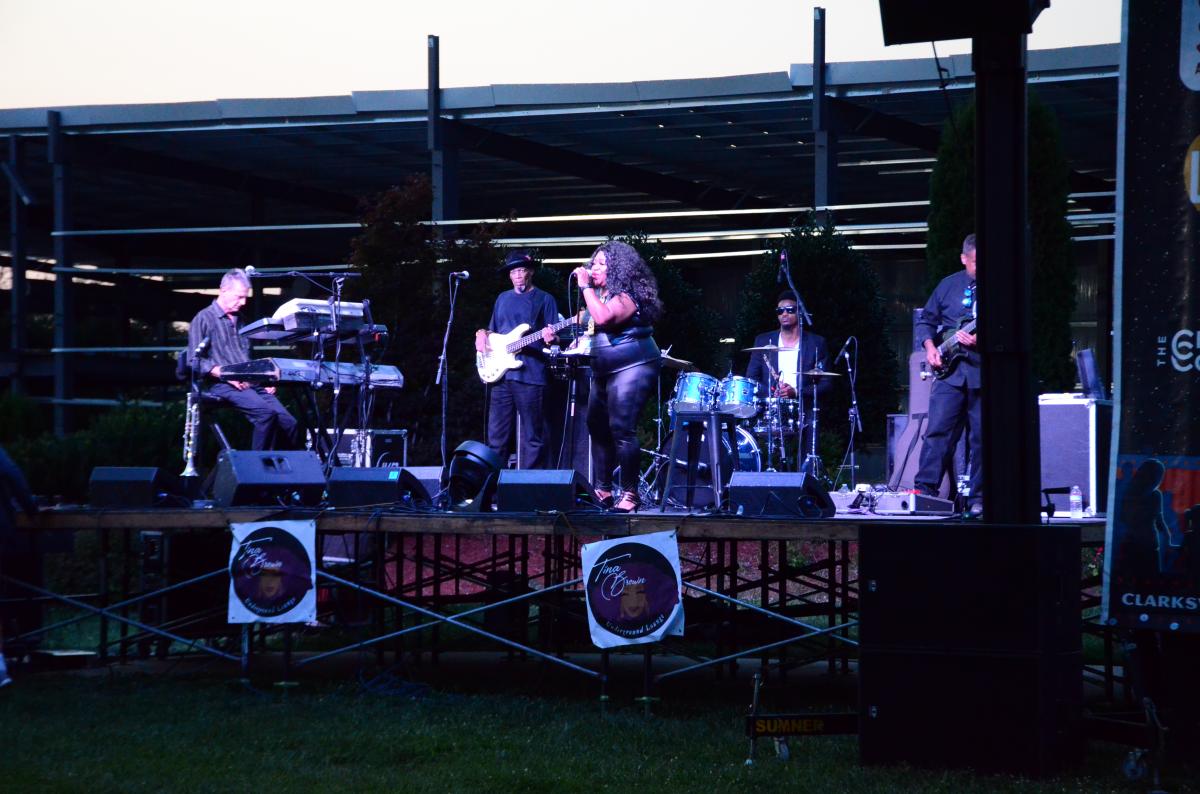 September 24, 2021
Friday, September 24 concludes a premier summer concert series at Old Glory Distilling. Steel Ivory takes the stage at 7:00 p.m. but come at 6:00 p.m. for the food trucks, craft cocktails, beer, and yard games! Admission is $5 for adults; kids are free. Photo by David Smith.
11. Summer Music at the Winery

Weekends Through October
Hear live acoustic music in an intimate setting in the picnic area at Beachaven Vineyards & Winery. Saturdays 3:00-6:00 p.m. and Sundays 1:00 - 4:00 p.m. feature a different musician and food trucks each weekend through October. Sit back, enjoy the music and sip award-winning locally made wines.  Photo: Beachaven Vineyards & Winery.

See more Things to Do in September and all year round on our Calendar of Events.